The home retailer filed for Chapter 11 bankruptcy protection on April 23, announcing that declining sales had forced the company to shut down despite several rounds of store closures within the past few months to staunch the loss of revenue.
When is Bed Bath and Beyond closing?
All 360 Bed Bath & Beyond stores, as well as the 120 Buy Buy Baby sister stores owned by the company, will be shuttered sometime in the next few months.
In the bankruptcy filing, the retailer said it anticipates closing all of its stores by June 30.
While the remaining Bed Bath & Beyond stores will stay open for now, store closing deals will begin Wednesday.
When do Bed Bath and Beyond closing sales start?
Starting on April 26, customers may be able to get discounts on many of the store's items, with the discounts getting steeper as more of the merchandise is sold.
"We encourage you to come shop for your favorite products while merchandise selection is best," the company said in an FAQ on its website.
Bed Bath & Beyond said it expects to process returns and exchanges in accordance with its usual policies until May 24 for items purchased prior to Sunday.
Any purchases made during the store closing sales will be final, the company warned.
Unfortunately for bargain hunters, coupons won't be honored once the store closing sales begin on Wednesday. But merchandise credit — given sometimes rather than cash for a refund — can be used until May 15.
Gift cards will still work at all stores until May 8.
In the meantime, both the Bed Bath & Beyond website and app are available for customers to make purchases through, although it's unclear how store closing deals will work on the mobile platforms.
Anybody who has a Rewards+ store credit card through Bed Bath & Beyond only has one day to use it though. Like coupons, the benefits associated with the card will stop working on April 26. No refunds on Rewards+ memberships are available.
The bankruptcy filing comes as the company's shares have tumbled, and after months of executives warning it was a possibility. On Jan. 5, the company said that there was "substantial doubt" that it could stay in business.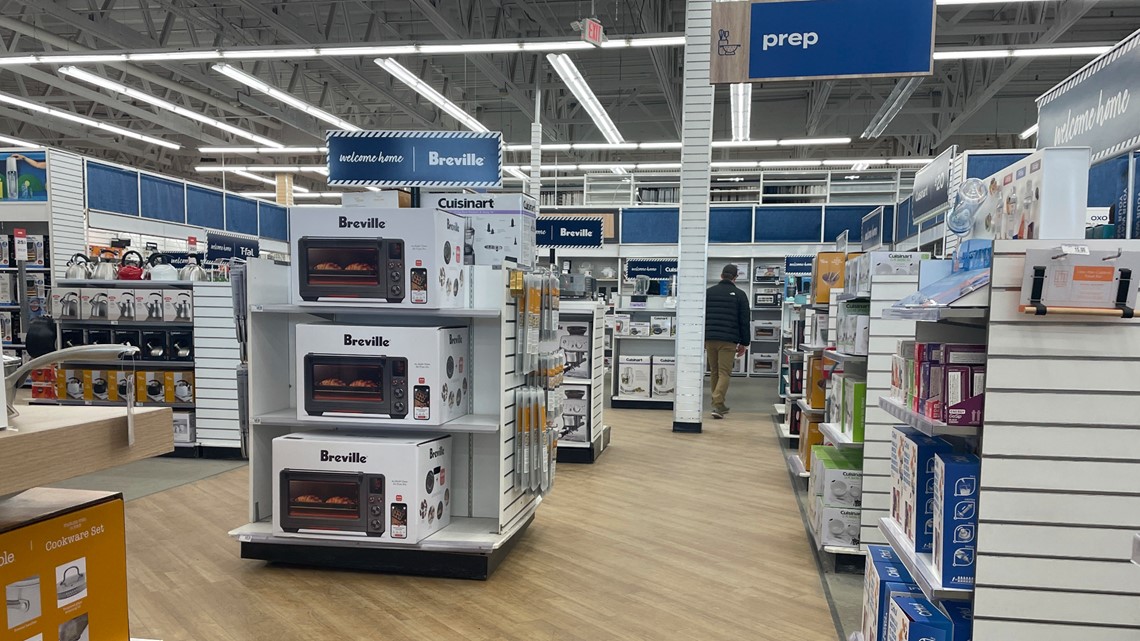 Bed Bath & Beyond's recently appointed president and CEO Sue Gove blamed a poor holiday performance on inventory constraints and reduced credit limits that resulted in shortages of merchandise on store shelves.
Later in January, the company noted in a government filing it was in default of its loans and didn't have the funds to repay what it owes.
As sales decreased, Bed Bath & Beyond has resorted to cutting a large number of brick and mortar locations beginning in September. The closures picked up pace starting in early January with three announcements within the first two months of the year; in several instances the company announced more than 100 closures at once.
The company said in a Securities and Exchange Commission filing in late March that it planned to sell $300 million worth of shares to avoid bankruptcy filing. It's unclear if that sale went through, or if it did if it was enough to stave off the hemorrhage of money until the April filing.
Typically, struggling retailers file for bankruptcy protection after the holiday shopping season because they have a cash cushion coming from the two-month sales period. So far this year, party supplies chain Party City and David's Bridal have been among the retailers that have filed for Chapter 11.