A Barbie doll with Down syndrome is joining Mattel's lineup as the toy company aims to let more children "see themselves in Barbie."
The doll is part of Mattel's growing Barbie Fashionistas line, which the company says represents the different skin tones, body types and disabilities that children see in the world around them. Other recent additions to the line include a new Barbie doll with braces and a Ken doll with a prosthetic leg.
"Our goal is to enable all children to see themselves in Barbie, while also encouraging children to play with dolls who do not look like themselves," Lisa McKnight, executive vice president and global head of Barbie and dolls for Mattel, said in a news release.
The company says it worked closely with the National Down Syndrome Society to design the doll's shape, features and accessories. Changes include a new face sculpt, a shorter frame and a longer torso. The doll also wears pink orthotics based on real supports used by some children with Down syndrome.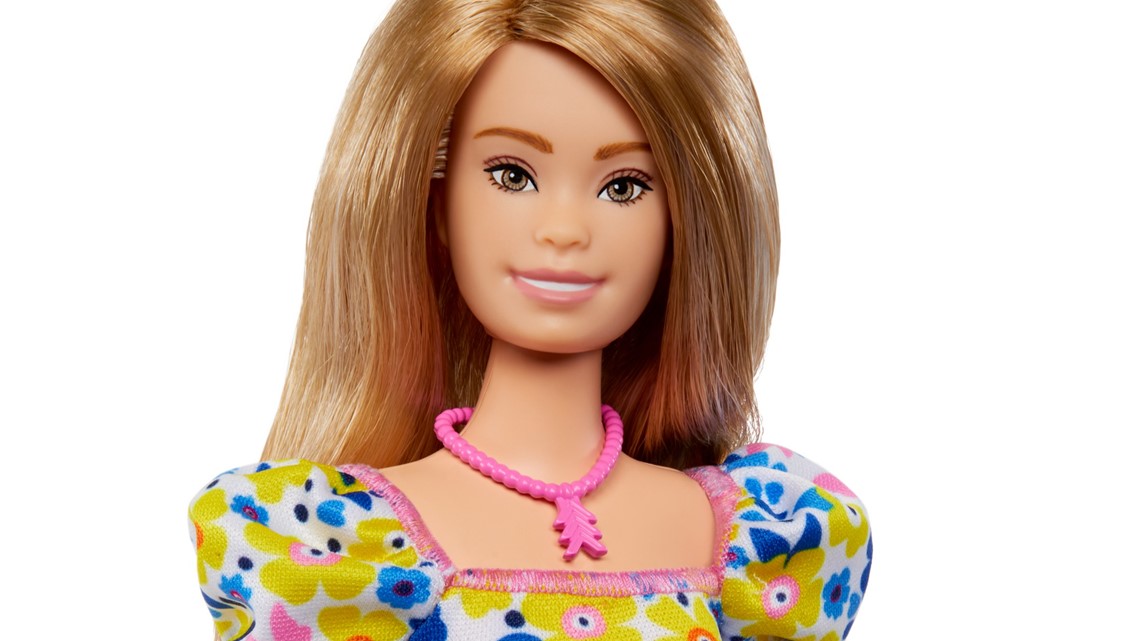 The doll's face has a rounder shape, a flatter nose and almond-shaped eyes, and its palms have a single line.
"This means so much for our community, who for the first time, can play with a Barbie doll that looks like them," Kandi Pickard, who heads the organization, said in the release. "This Barbie serves as a reminder that we should never underestimate the power of representation. It is a huge step forward for inclusion and a moment that we are celebrating."
Mattel said the doll's clothing, designed with the organization's guidance, also represents the Down syndrome community. The necklace's three upward chevrons represent the three copies of the 21st chromosome that cause the condition, and the dress is emblazoned with symbols and colors associated with Down syndrome awareness.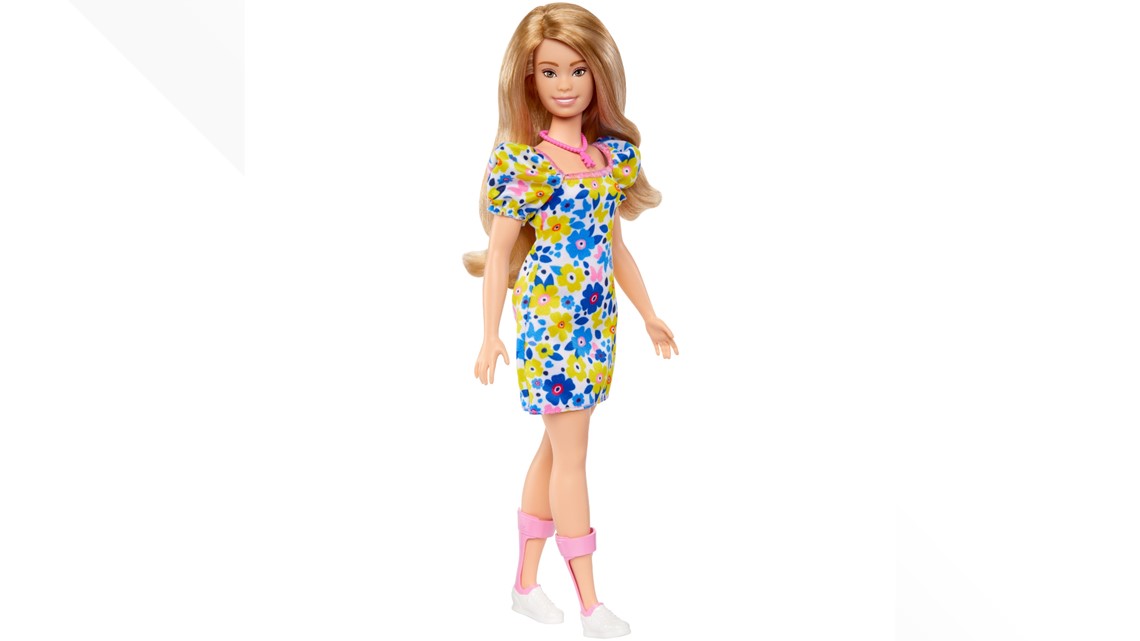 The doll is available on Mattel's website for $10.99. Mattel says it and the other Fall Fashionistas dolls will hit the shelves in major stores this summer and fall, though quantities are limited.