COLORADO, USA — Friday marks one year since Russian forces invaded Ukraine. Since then, many have been killed and even more have been displaced.
People in Colorado acted fast to try and collect donations for those in need – and one year later they are still committed to supporting the people of Ukraine.
John and Johnathan McFarlane
It's hard to fathom just how overwhelming the first few months were. John McFarlane never thought a simple gesture would turn into a year-long endeavor.
"I think when we started out we were talking and maybe we'll get a thousand bucks out of this ya know," John said.
"I think we would come up with a goal like maybe we could get $3,000, we'd blow past that goal well it's OK maybe we can raise $5,000 maybe we can raise and it just kept going," Johnathan, John's son said.
"I know in the grand scheme of the billions of dollars it's going to take it's just a small little piece but every little piece helps."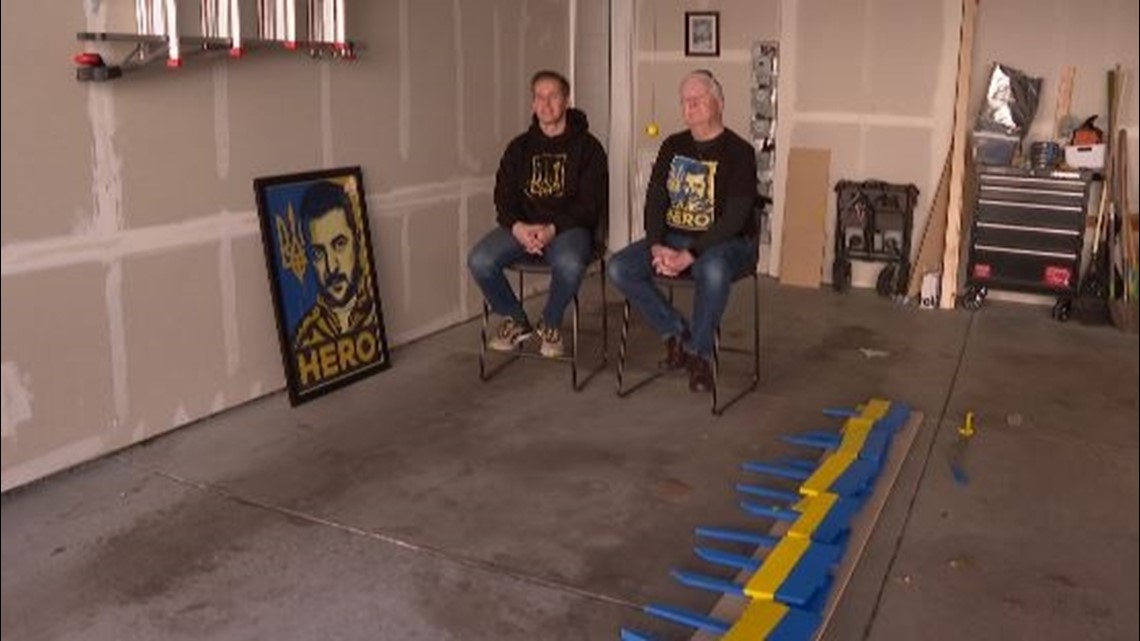 Pallets for Ukraine raised about $23,000 over the last year. While they stopped making yard signs, they have not stopped their efforts. They started an online shop selling posters and shirts so anyone can support their endeavor.
"Anywhere around the United States anybody that likes to contribute to their cause they can purchase some of this stuff wear it proudly and know that they've done something good," Johnathan said. "I'm proud to be a part of that," his Dad added.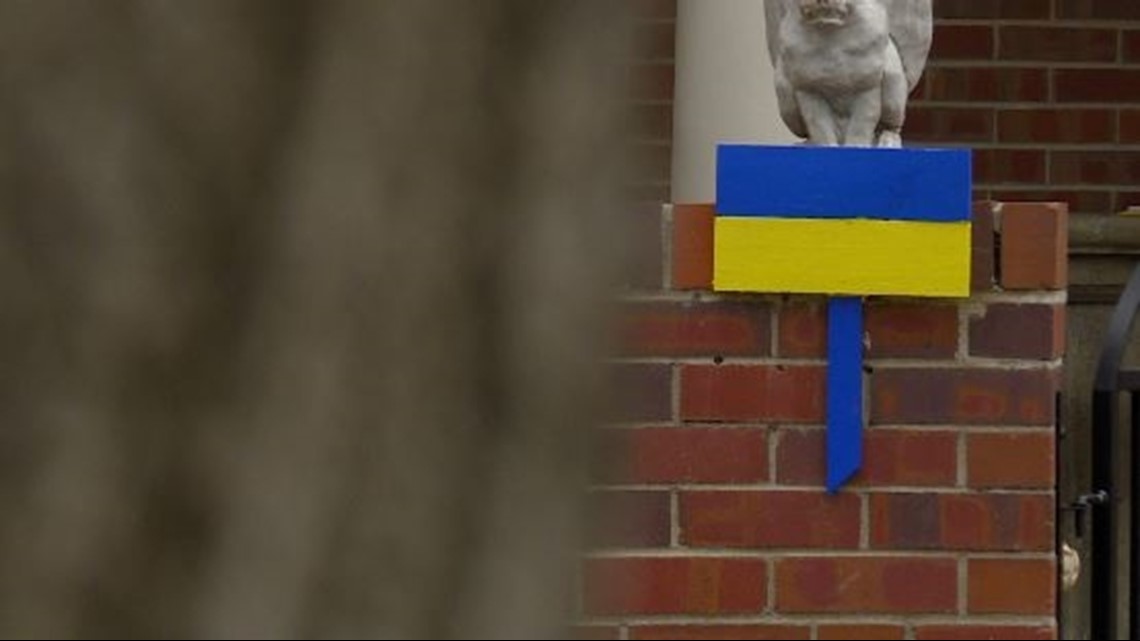 Taras Overchuk
A part of the efforts sometimes take a piece of the person. Taras Overchuk knows that. He flew to his home country, Ukraine shortly after the initial invasion.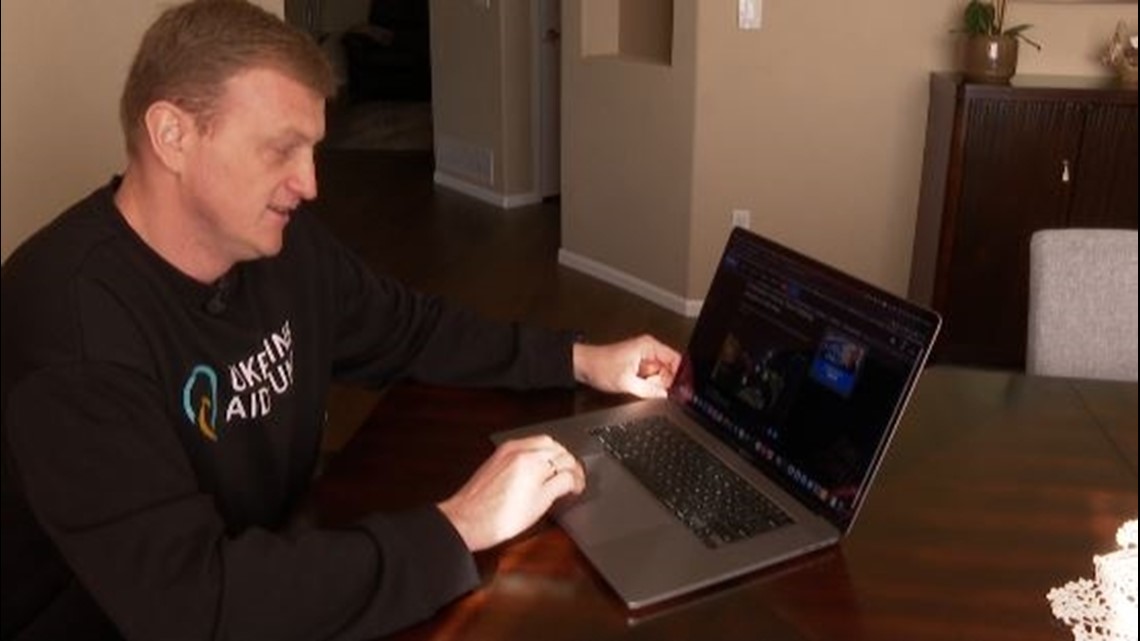 "No one knew what was going to be under Ukrainian control and what was going to be there," he said shortly after he returned.
His help didn't stop stateside. Overchuk created the Ukraine Aid Fund in Colorado. They deliver medical supplies and bring children from Ukraine to Colorado for a visit.
"Most of the kids lost their father, some are in prison in Russia or injured severely injured," Overchuk said. "What I hope what people would realize especially from this project, in order to protect all kids not just the 14 kids brought here this war needs to be ended."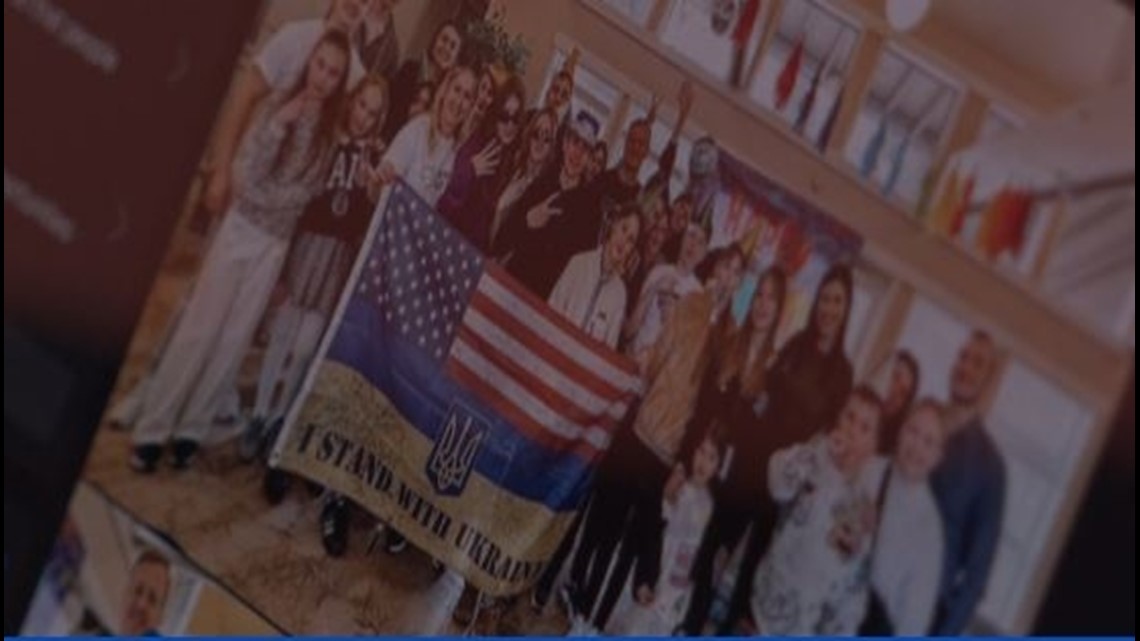 Nykola Vantsa
At the Long Table Brewhouse Nykola Vantsa settled in to his seat. The brewery regular spent the last year helping Long Table create three different brews to support those in Ukraine.
The next one is set to tap in a few days. Vantsa is grateful for the efforts.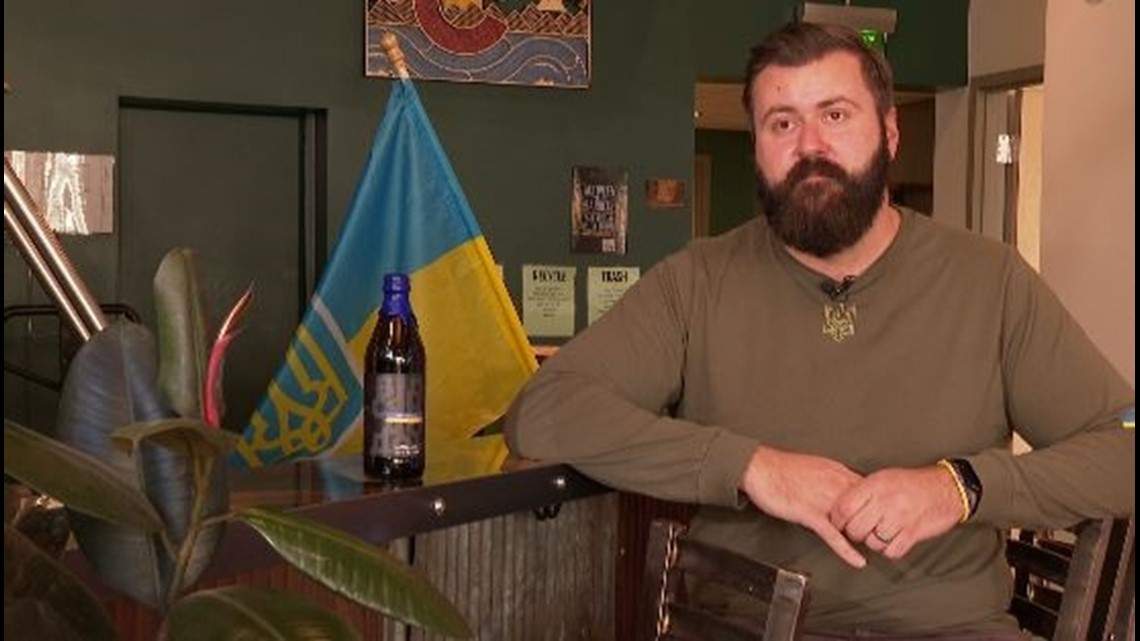 "It's just wonderful, it's wonderful to hear," he said.
Long Table is planning a bottle release next month for their latest Ukrainian beer a barrel-aged imperial stout. Vantsa hoped the one-year mark serves as a reminder to people that the battle is far from over.
"Most Ukrainians have come accustom to war which is a terrible thing to say," he added.
While he hoped this would be the last beer they have to brew he knows the war is far from over and hoped others continue to show their support any way they can.
"You just can't go back it's like you know it's like after WWII it took a long time to get back to normalcy," Vantsa said.