FORT CARSON, Colo. — A United States Marine helicopter unit from North Carolina will be training in Colorado this month.
The Heavy Helicopter Squadron HMH-464, stationed out of Marine Corps Air Station New River in Jacksonville, North Carolina, will conduct a training exercise at Fort Carson and Piñon Canyon Maneuver Site (PCMS).
The squadron will be training and testing their flight capability with the CH-53E Super Stallion aircraft.
The training will take place Jan. 27 through Feb. 8, between the hours of 1 p.m. to 11 p.m.
Fort Carson, a United States Army Post southwest of Colorado Springs, said the increased aviation operations that may generate noise during this time.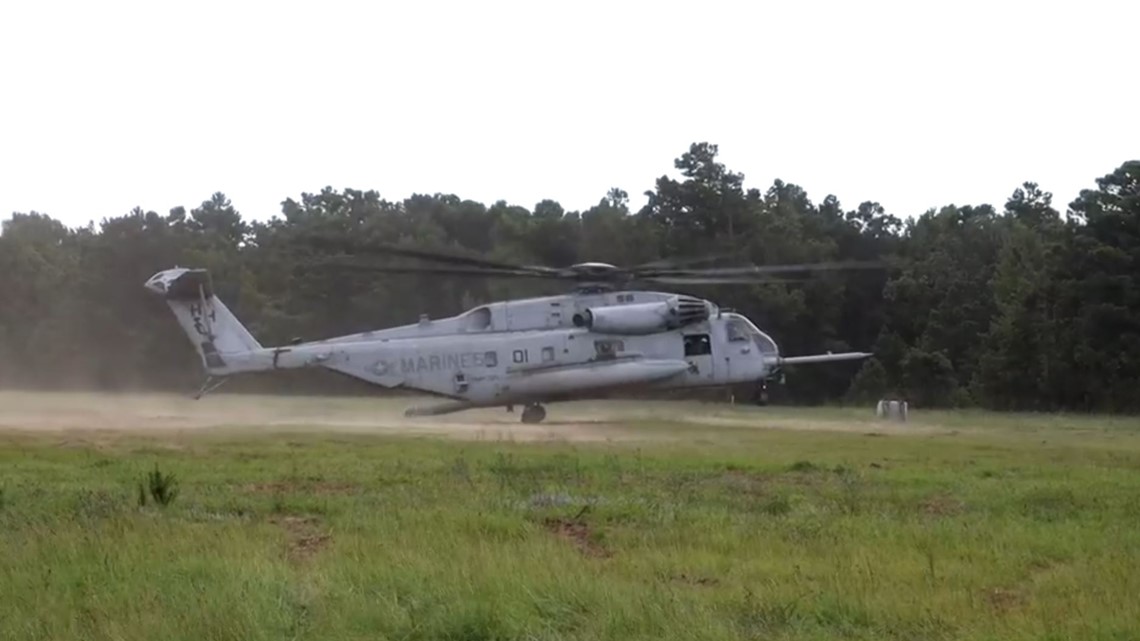 "Fort Carson is committed to balancing our training mission with protecting and preserving PCMS' natural environment and historical properties," the post said in a press release. "Environmental personnel are involved in all levels of planning for military training, construction and other activities that could affect the PCMS environment."
"Fort Carson is dedicated to being good neighbors to the southern Colorado community and communicate upcoming training events that may affect them through various avenues."
Noise complaints can be directed to the Fort Carson Public Affairs Office at 719-526-9849.
9NEWS+
9NEWS+ has multiple live daily shows including 9NEWS Mornings, Next with Kyle Clark and 9NEWS+ Daily, an original streaming program. 9NEWS+ is where you can watch live breaking news, weather updates, and press conferences. You can also replay recent newscasts and find videos on demand of our top stories, local politics, investigations and Colorado specific features.