DENVER — In honor of Veterans Day, hundreds of Coloradans will honor those who made the ultimate sacrifice for their country at the annual Veterans Day parade, festival and run.
The events, hosted by the Colorado Veterans Project, started Saturday and continue Sunday.
Veterans Day Parade
The celebration kicked off with the parade on Saturday at 10 a.m. Local veterans organizations and supporters started their march at 14th Street and West Colfax Avenue.
The parade was broken into sections that represented a different conflict in military history, from the Revolutionary War to modern times. Each one featured military memorabilia, like uniforms, vehicles and weapons, from that era.
You can find more information here: http://www.denverveteransday.com/parade/
PHOTOS: Denver's 2018 Veterans Day Parade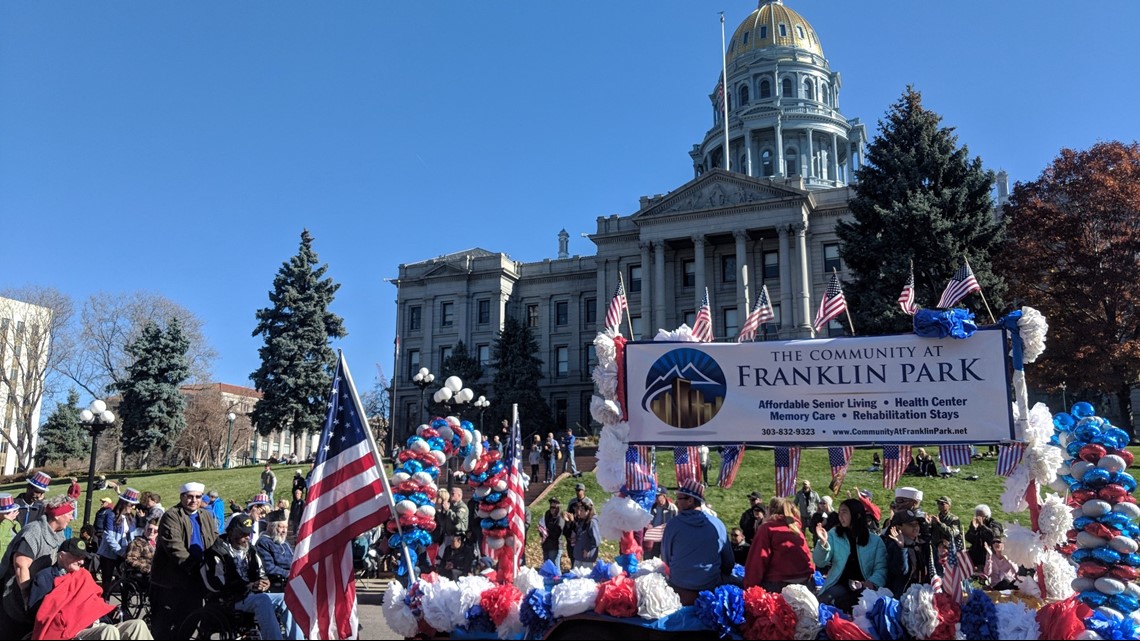 Festival
Also on Saturday is the Denver Veterans Day festival, which will take place from 12:00 - 3:00 p.m. at Civic Center Park.
The family-friendly event offers free admission and will feature live music, kids and family activities, food trucks, vintage and modern military vehicles, local vendors and more.
It's designed to serve as celebratory thank you to the veterans who have fought for our country, according to the organization's website.
You can learn more about the festival here: http://www.denverveteransday.com/festival/
5k & 10k Fun Run
The final event of Denver's Veterans Day celebration is a run for Veterans at City Park on Sunday morning. Participants have the choice between a 5k and a 10k, and 100 percent of the registration fees go directly to helping Colorado Veterans through the Colorado Veterans Project.
Dever Veterans Day Run Route by 9news on Scribd
The race starts at 8 a.m. on Sunday, November 11.
Online registration is open through at least November 7, and day-of registration will also be available.
You can read more and register here: http://www.denverveteransday.com/run/