MINNEAPOLIS - Two Minneapolis Police officers who fatally shot north Minneapolis resident Thurman Blevins will not be charged in his death.
The announcement came in documents released by the office of Hennepin County Attorney Mike Freeman, just minutes after a press conference to make the announcement to reporters was derailed by activists who stormed the podium.
Witness testimony, body camera video and forensic testing all prove that Blevins had a nine-millimeter semi-automatic handgun in his hand and refused multiple commands to drop the gun during the foot chase that ended in his death on June 23, Freeman said in the news release.
Freeman says Minneapolis Police officers Ryan Kelly and Justin Schmidt, were responding to a 911 call by a resident who said he had seen an apparently drunk man walking down the street firing a semi-automatic handgun into the air and into the ground. The caller was concerned about the safety of himself and his neighbors and gave dispatchers a very detailed description of the shooter.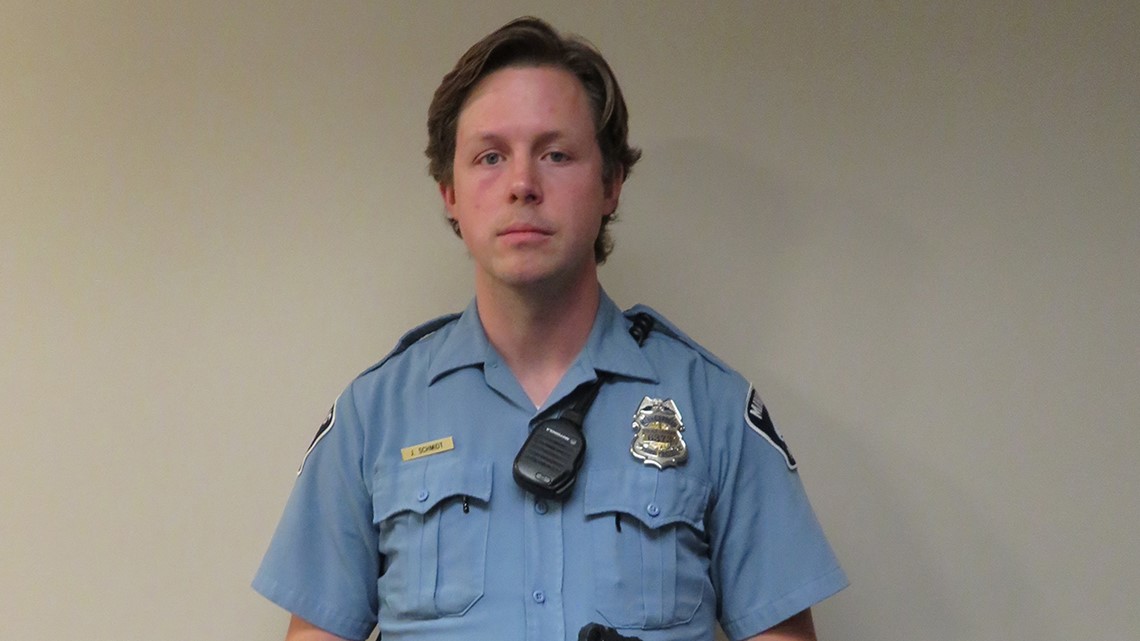 Investigators found casings at the scene that matched the 911 caller's story and Blevins' DNA was found on the gun itself, according to Freeman, who spoke with reporters on a conference call after his press conference was interrupted.
"So there was no question that he fired the gun," Freeman said.
"We can't tell for sure that Blevins shot that at the officers," he said. "It certainly seems to be the case but what we have is the spent cartridge, we know it came from that gun, the video shows him turning to the left, with the gun in his right hand, and Officer Kelly believed he shot him, shot at him, and that he saw the gun pointing at him."
According to Freeman, that turn toward the officers is all they needed to make a decision of no charges.
"When Mr. Blevins fled from the officers with a loaded handgun, refused to follow their commands for him to stop and show his hands and then took the gun out of his pocket and turned toward the officers, Mr. Blevins represented a danger to the lives of Officer Schmidt and Officer Kelly," Freeman said. "Their decision to use deadly force against Mr. Blevins, under those circumstances, was authorized by Minn. Stat. § 609.066 and as such, there is no basis to issue criminal charges against either officer."
Investigators say Schmidt and Kelly pulled up to the scene and immediately saw a suspect who matched the description of the shooter, later identified as Blevins. Body camera video captures Officer Schmidt yelling, "he's got a gun!" after seeing what authorities say was a pistol protruding from Blevins' pants.
Blevins refused to drop the gun and ran, leading the two officers on a chase that ended in an alley between Aldrich and Bryant. Tape slowed and analyzed by the BCA appears to show Blevins grabbing the pistol and turning towards officers. Both opened fire, a volley of 14 shots between the two, fatally wounding the 31-year-old Blevins.
According to the BCA's case file, Officer Kelly states Blevins pointed the gun at him, saying he was "pretty sure" he fired it.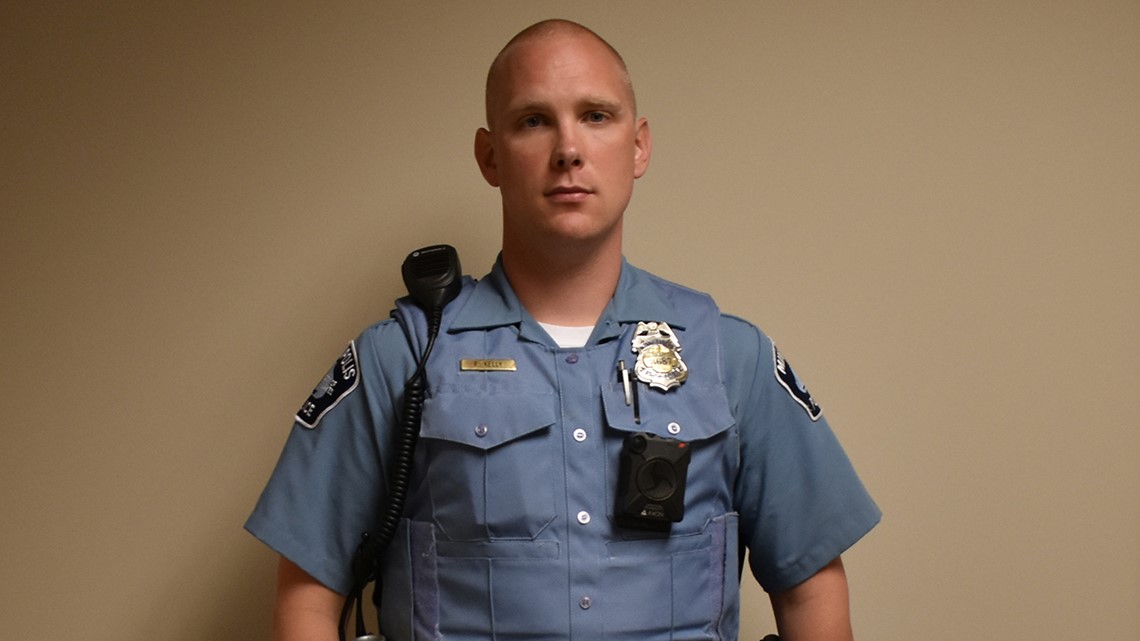 The county attorney came to the conclusion that Blevins posed an immediate threat to the safety of officers Kelly and Schmidt, and others in the neighborhood. Freeman said he came to that conclusion late last week, finalizing his decision on Saturday.
Freeman scheduled his press conference for 10:30 a.m. Monday, one day after body camera video from the officers was released to the public. He stepped to the podium to speak but left the room after being told the Blevins family had not arrived yet.
When he returned, the long-time Hennepin County Attorney told reporters that he was ready to announce his decision on whether officers Schmidt and Kelly would be criminally charged.
At that moment, a group of activists stormed the podium, screaming and calling for Schmidt and Kelly to be prosecuted.
"It's murder! It's murder!" yelled Blevins' cousin Sydnee Brown.
"We're tired of watching these snuff movies by the Minneapolis Police Department and we're tired of it," screamed John Thompson, a close friend of Philando Castile who was fatally shot by a St. Anthony Police officer in July of 2016.
After Freeman left the room Brown, activist Nekima Levy-Pounds and others stepped to the microphone and calmly addressed reporters, again demanding that officers Kelly and Schmidt be arrested and charged. They promised political consequences for Freeman and others in the existing power structure if that did not happen.
Media outlets were also blasted for forwarding a "false narrative" in the fatal shooting of Blevins, calling reporting on the case racist.