The Denver Public School District was able to purchase coats for hundreds of students in need thanks to donation through Coats for Colorado.
Last winter the Family and Community Engagement (FACE) program received a $6,000 donation.
"We identified a pretty strong need for coats throughout our schools," said Lauren McClanahan, director of community relations for Family Engagement and Community. "It was a really a great opportunity to meet the need in each of our schools."
Staff members were able use the donation to buy 400 coats. That works out to about $15 each.
"I actually went to Kohl's and talked to the manager and he gave us 20% off of clearance," said McClanahan. "We went to the store with a big wardrobe and picked out all of the clearance coats, youth sizes, and adult sizes to be able to give coats to all different aged kids."
They worked with staff at all the different schools to distribute the coats.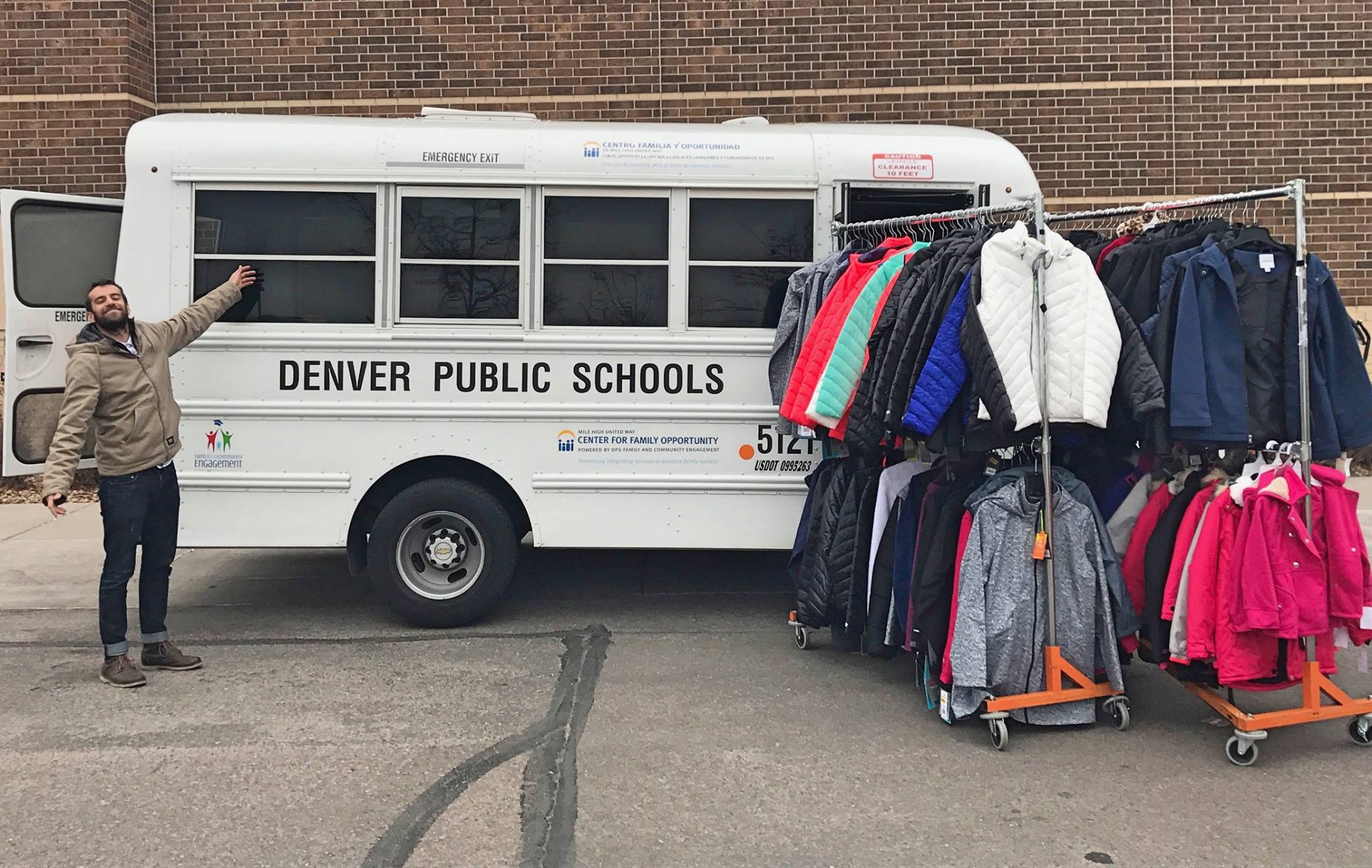 "We were able to see which kids were walking into school without a coat, and we were able to see which kids were out on the playground without a coat and we were able to say, 'would you like one?', said McClanahan, "Some kids happily said yes. Some other kids said I have to ask my parents. Some kids said no thank you. Anyone who wanted a coat, we were able to provide one."
They earned Kohl's cash on the purchase of the coats and used it to purchase clothing for job interviews for adults.
"Family and Community Engagement works very closely through the multi-generational model where we work with the entire family. It's not just about students," said McClanahan. "We know that student success also depends on parent and family success. We work with families through workforce development, ESL, GED, and energy assistance all to provide opportunities for long term self sufficiency."
FACE expects to receive another donation this year to purchase another round of new coats.
You can donate new or used coats to Coats For Colorado on Saturday November 18 during 9Cares Colorado Shares.
9NEWS will be at the following locations:
9NEWS Studios (Speer & Logan)
Inverness Hotel & Golf Club (East of I-25 and Dry Creek)
Southwest Plaza (Wadsworth & Bowles)
Pima Medical Institute (Mississippi & Potomac)
American Furniture Warehouse (I-25 & 84th)