Voter guide 2020: Everything you need to know about the election in Colorado
From voter registration questions to explaining how mail ballots work, here's the latest information about the upcoming election in Colorado.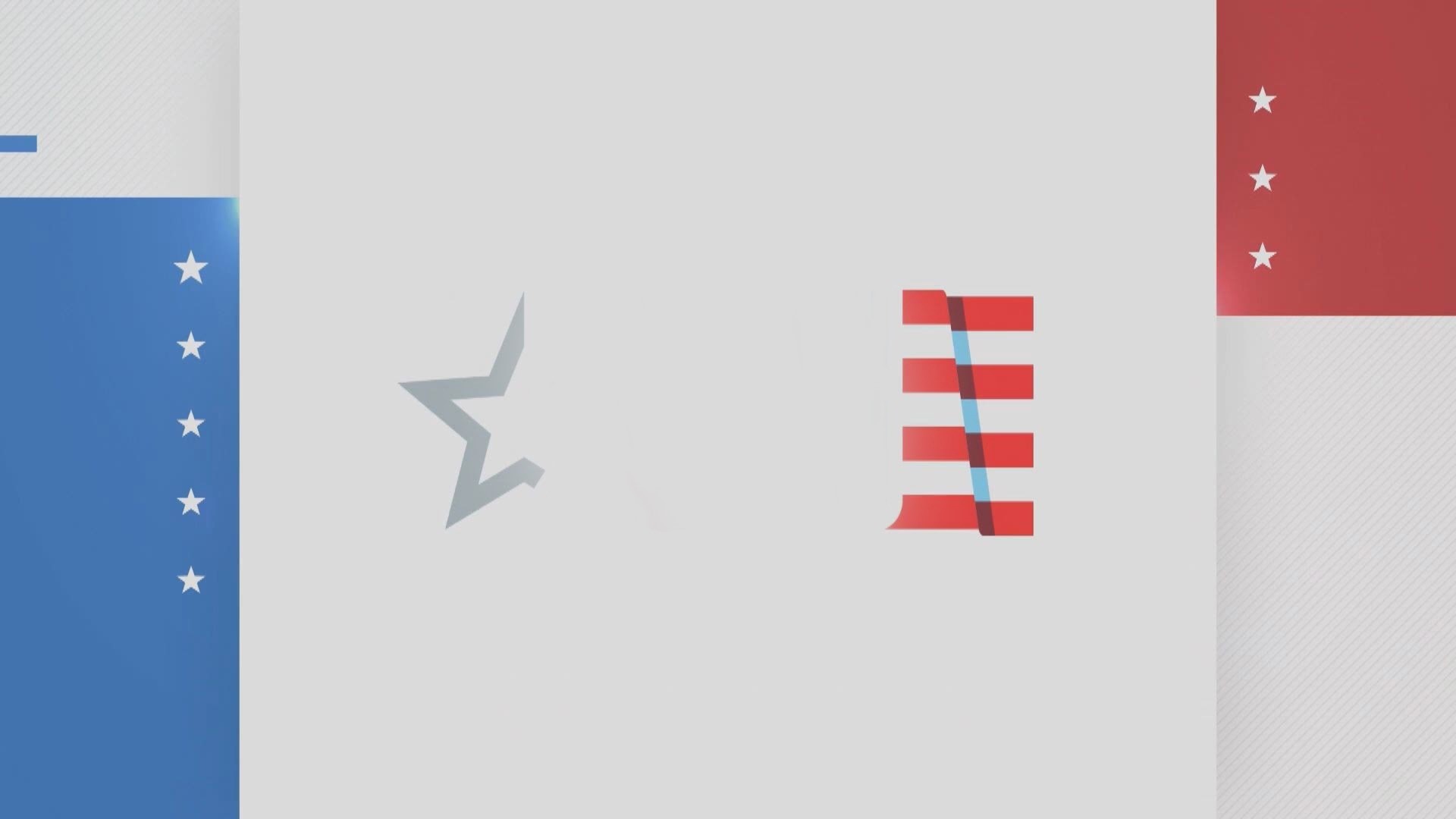 The general election is on Nov. 3. From a look at the candidates to the ballot issues to making sure your vote is counted, here's a look at what to know.
We're presenting this voter guide in chronological order of the process. The topics include:
Registering to vote.
Receiving your ballot.
Learning about candidates and issues.
Turning in your ballot.
Making sure your vote is counted.
Tracking elections results.
How to register to vote
:
You can register up to and on election day
First thing first: making sure you're able to vote in the first place.
Printable voter registration forms are available by clicking or tapping here, or by visiting the county clerk and recorder's office, or any federal post office that provides voter registration applications.
You can then mail, fax or scan and email your complete and signed form to your county clerk and recorder's office.
Here are ways to register to vote in-person:
A Colorado Department of Motor Vehicle office when you apply for a driver license, or when updating your driver license information.
Offices that provide public assistance, including offices that provide state funded programs primarily engaged in providing services to persons with disabilities.
Recruitment offices of the armed forces of the United States.
Any federal, state or local government office, or any non-government office that chooses to provide voter registration service or applications.
A voter service and polling center.
A voter registration drive.
To confirm that your registration is active and your ballot will be mailed to the correct address, click or tap here.
People without a fixed address or who are experiencing homelessness are still eligible to vote. The Colorado Secretary of State's Office recommends using an address that you plan to return to, such as a park or homeless shelter.
College students who are studying out of state or active military members can also continue to vote in Colorado.
Receiving your ballot and important dates
:
Subtitle here
Colorado voters will receive mail-in ballots at the addresses listed on their voter registration, which is why it's important to check if your information is up to date.
They will also receive the 2020 Blue Book, a ballot information booklet is to provide voters with the text, title, and a fair and impartial analysis of each initiated or referred constitutional amendment, law, or question on the ballot.
However, you don't have to wait to get a ballot in the mail to vote. Under state law, the earliest you can vote in-person is Sept. 19, by walking into the county clerk's office and requesting a mail-in ballot. Since that date is a Saturday, it's more feasible the earliest voting can happen is Sept. 21, a Monday when government offices will be open.
This is also when county clerks can have ballot collection boxes in their offices. Check with your local county clerk to see if they will have ballots available by that date.
Under state law, the latest that these mail-in ballots will be available in-person is Oct. 2. This also coincides with the last day county clerks must have mail-in ballots printed and in their possession, but many will have them sooner.
The last day clerks can send out ballots is Oct. 15. Dropboxes and in-person voting centers open on Oct. 16. Ballots can be picked up and turned in at these locations.

It's worth noting that you can vote up until 7 p.m. on election day (Nov. 3). If you're in line at a polling center at 7 p.m., it will stay open until your vote is counted.
If you've lost your mail ballot, you can ask for a replacement from your county clerk.
Filling out your ballot
:
Research the candidates and issues
Making sure your vote is counted
:
You can track your ballot online
As of this writing, the guidance is to make sure to mail in your ballot at least eight days before election day to make sure it's counted.
If you missed the deadline to mail your ballot and ensure it reaches your county clerk by 7 p.m. on election day, you can still use a drop box or vote in-person at a polling center.
In addition, the ballot can be brought directly to the county clerk's office.
To check the status of your mail-in ballot, visit GoVoteColorado.gov. This will show whether your ballot has been received and counted.
If you mailed in your ballot and see it isn't been processed and choose to vote in person, the Colorado Secretary of State's Office said the ballot that is received and processed first will be counted, and the other will be voided.
This doesn't mean you can vote twice. If someone submits a ballot but decides to change their vote, that ballot will be rejected and the district attorney for that county will be alerted, the Colorado Secretary of State's Office said.
Interactive map
:
Where to turn in your ballot
In addition to mailing your ballot in, you can choose to leave it in a dropbox, voting in person or handing it off.
Here's an interactive map of locations where you can do so by county.
Voting during a pandemic
:
Colorado clerks have new rules to follow during the COVID-19 pandemic
The Colorado Secretary of State's Office issued new guidelines in May for how counties can conduct elections during a global pandemic.
Specifically, the rules call for election judges, observers and members of the media to wear masks in polling places. Given that Colorado now has a mask mandate, this applies to voters too.
In addition, the guidelines call for clerks to have at least one backup polling center in the event there is a potential novel coronavirus contamination at the original location.
The rules also ask that voting machines be cleaned after every use, and voters and elections officials maintain six feet of social distance at all times.
The vast majority of Colorado voters submit their ballots either by mail or through ballot boxes.
Explaining the voting process from the clerk's side
:
How do we know this is a fair election?
This year, President Trump has warned that a vote-by-mail election could lead to widespread fraud. You may recall he claimed there was widespread fraud in 2016, though that was never verified by any elections officials in any states.
Despite these claims, there is no evidence this is actually occurring, according to U.S. officials.
WATCH: How Colorado election officials verify your ballot signatures
Colorado's election officials have repeatedly touted the state's process. More than 99% of the ballots from the 2020 primary election came through the mail.
Ensuring that ballots delivered via dropboxes are counted fairly involves a chain of custody involving representatives from both political parties.
Watch the video above for an explanation of a ballot's journey from dropbox to the clerk.
And watch the video above below for an explanation about who controls ballot drop boxes (it's not political parties).
After elections, the state is required to conduct what's known as a "risk limiting audit." These ensure that vote tabulation systems are accurate. The results are available publicly online.
After the election, anyone can request a recount at their own expense. Those must be requested by Dec. 1.
Statewide coverage
:
Read elections stories from around the state from the Colorado News Collaborative
Need more information? Have questions specific to your county?
Check out this resource from the Colorado News Collaborative, which involves reporters from 60 organizations across Colorado.
You can find elections stories related to your community.