ADAMS COUNTY, Colo. — Mark Slattery's proposal for an unattached garage on his Adams County property certainly didn't seem extravagant. Just big enough, he thought, to store some equipment and maybe a car or two.
"Only 15 feet tall," he said.
So, when Adams County told him, in addition to a building permit, he'd need approval from the Federal Aviation Administration, Slattery found himself a bit perplexed.
"Adams County insisted the FAA needed to review the project," he said.
Because, as Slattery would later learn, his home is in what's known as the Aviation Height Overlay – an area that surrounds DIA.
In Adams County, that overlay has been in place since the opening of DIA in 1995. It's an acknowledgment, in essence, that airplanes and tall buildings don't mix.
It makes sense, in theory, but does it really apply to a garage on a property that sits – as is the case with Slattery's garage proposal – more than 7 miles away from the nearest DIA runway?
Aviation expert Jeff Price told us, "No."
"Something like [Slattery's garage] shouldn't be a problem," said the Professor of Aviation and Aerospace Science at MSU Denver.
Because even the FAA's own rules say how high someone can build in an Aviation Height Overlay.
Think of it like a slope, with a 1% pitch, that goes up as you move away from the runway.
At 1,000 feet away from the runway, the maximum height is 10 feet. Beyond 20,000 feet, the slope levels. Any project less than 200 feet doesn't concern the FAA.
Slattery's garage proposal sits nearly 38,000 feet from the closest runway.
Bill Saylor's property sits 33,000 feet away from the closest runway. He too needed formal FAA approval to build.
Planes fly 1,000 feet above his home. When 9NEWS visited, he jokingly ducked when one flew overhead.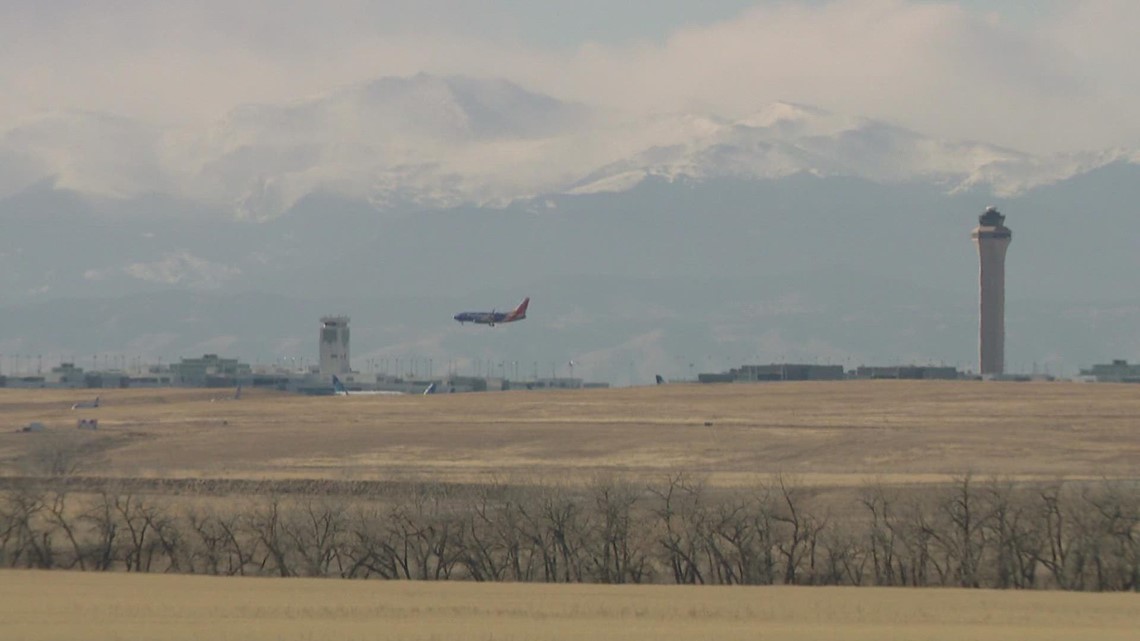 "The county could do a little better in this regard," he said.
In this sparsely-populated area of Adams County, we found 22 of the 26 properties that sought building permits in 2020 and 2021 (and exist more than 20,000 feet from a runway), prompted requests from Adams County to seek FAA approval.
A spokesperson for Adams County declined 9NEWS' request to discuss why the county appears to be asking for something that's not necessary, but that spokesperson did issue the following statement via email:
"It is required as part of the Adams County Development Standards and Regulations anyone building in the Airport Height Overlay Zone must submit an FAA aeronautical study with their building permit application. These regulations date back to the early 1990's, when the original Intergovernmental Agreement was entered into for construction of the airport. This requirement helps guide the permitting process so a structure is not approved that is in conflict with the FAA requirements.
"Adams County is in the process of reviewing our current Development Standards and Regulations and will be making a substantial update later in 2022. We will include the Airport Height Overlay Zones as a topic to re-examine in the overall review process. As part of our review process, the FAA will be consulted for any updates they may have made which should be reflected in Adams County regulations for consistency across the two agencies."
Price suggests the county come to a quick conclusion on this.
"We need some common sense applied to revise some of these policies," he said.
"Haven't you heard? Common sense isn't very common anymore," he said.