BROOMFIELD, Colo. — High levels of air pollution have swept in just in time for the Colfax Marathon this weekend.
Unfortunately for athletes like Vanessa Lyman, you can't run away from it.
"It was a little odd that you couldn't see the mountains which you normally can," Lyman, who ran the Colfax 5k on Saturday, said. "My throat might be a little itchy but it wasn't too bad. I was still able to run just fine."
She plans to run a longer distance Sunday in the Colfax Half Marathon.
"I hope it clears up by tomorrow," she said.
It's bad timing for thousands of runners who've been preparing for the big race.
"This is really unfortunate," said Detlev Helmig, an atmospheric scientist. "This is the poorest air quality in at least the last 3-4 years that we've been measuring it."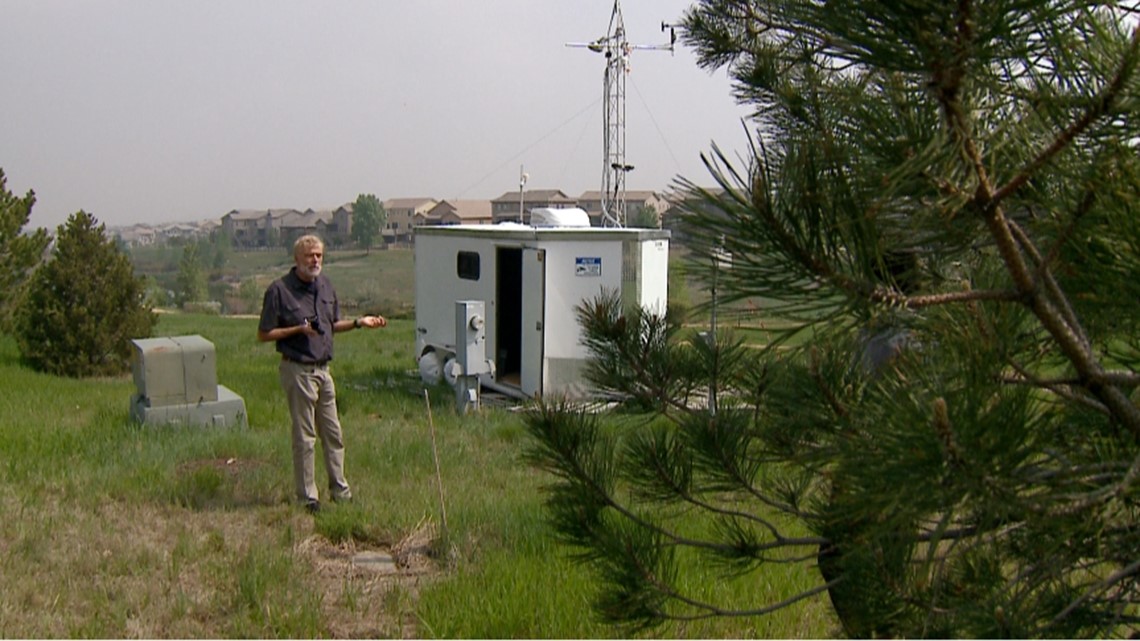 Helmig owns a small company, BoulderAIR, which has several air quality monitoring sites across the Front Range. Over the last five years, he's been contracted by local and regional governments to provide air monitoring to inform residents.
"Most of the aerosols right now, 90% is very, very small, teeny particles, and that's really concerning for us, for your health," he said. "The small particles are the ones that make it deep, deep into your lungs and they stay there."
Around 1 a.m. to 2 a.m. on Friday, Helmig said, air pollution increased very quickly.
"The particles increased from normal levels: 2, 3, 4 [grams per cubic meter] to 100 [grams per cubic meter] in half an hour," he said. "We are 30, 40, 50 times higher right now than on a clean air day."
His most northern air quality monitoring site is in Longmont, which is where Helmig saw pollution levels initially spike.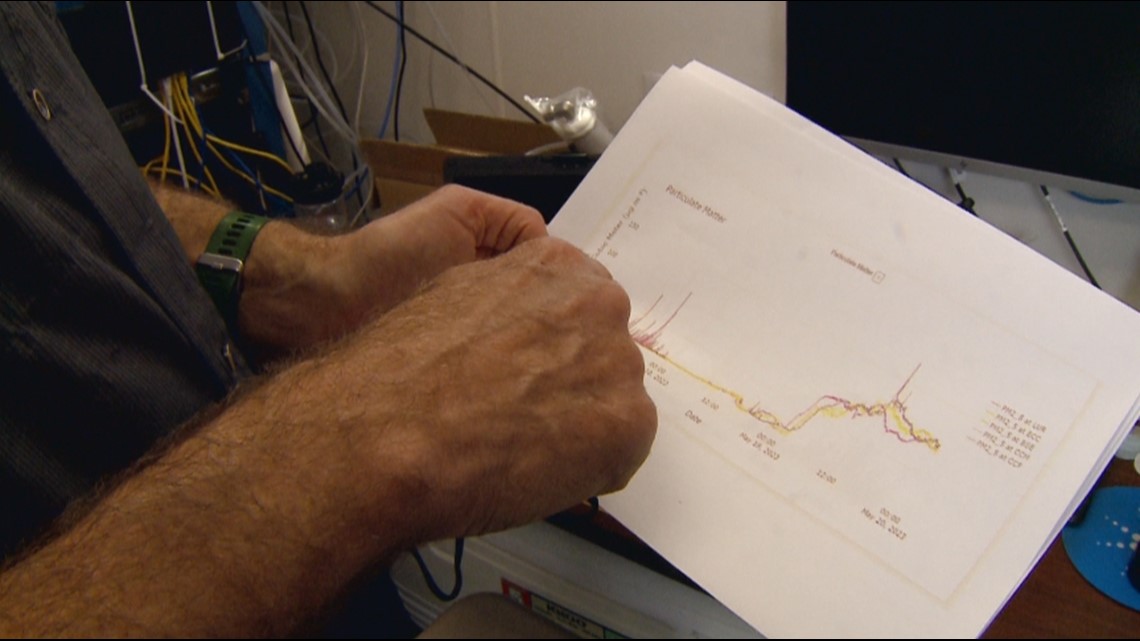 "It happened first in Longmont, which is north from here, and then 30 minutes later it shot up in Erie and then 10 minutes later here in Broomfield and then another 10 minutes later in Commerce City," he said. "So it was like a wall of smoke being pushed in from the north."
Helmig's hopeful weather changes on Sunday will improve the situation, especially for runners like Lyman.
"I'm looking forward to tomorrow and I think this is just a wonderful race weekend for Denver and I hope the air quality doesn't negatively affect it at all," she said.
Helmig said he's been trying to wear a mask outdoors, which can also help to filter out small particles from air pollution.
> If you'd like to track the air pollution levels, Helmig has real-time data constantly updating on the BoulderAIR website.