DENVER — March brought record snowpack accumulation to several of the Colorado basins, according to a recent Colorado Snow Survey.
"And so we're kind of peaking out and we're peaking out at near record levels in some cases," said Becky Bolinger, the Assistant State Climatologist for the Colorado Climate Center at CSU.
But the impacts of the snowpack, plus rising temperatures, can vary depending on the part of Colorado you live in.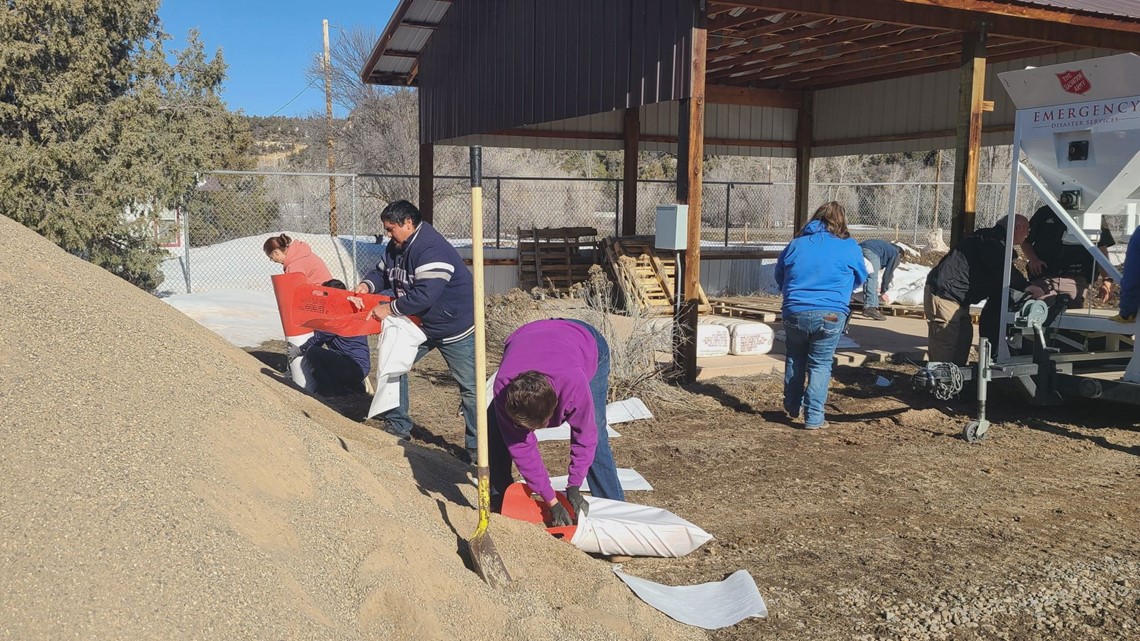 Snowpack leads to preparation
Generally speaking, snowpack values are well above average in parts of Colorado right now.
"If you look specifically in the Yampa Basin to the Northwest or the San Juan mountains in the southwest, both of those have several different areas that are doing extremely well in terms of snowpack levels, near record high levels that we haven't seen, you know, in some cases back into the 90s," Bolinger explained.
Other basins however, are not quite as high as west of the divide. If you move east of the divide, she says things are a little bit closer to average.
"The South Platte Basin, where we get all of our water from, is hovering a little bit above average. There are a couple of dry spots, particularly around like Park County, but overall things are doing good," she said. "The Arkansas Basin, which is just a little bit below average. But they've been kind of struggling all winter long and they're having problems not only in the higher elevations, but in the lower elevations as well."
She's referencing the map you see below that measures snowpack levels across the state.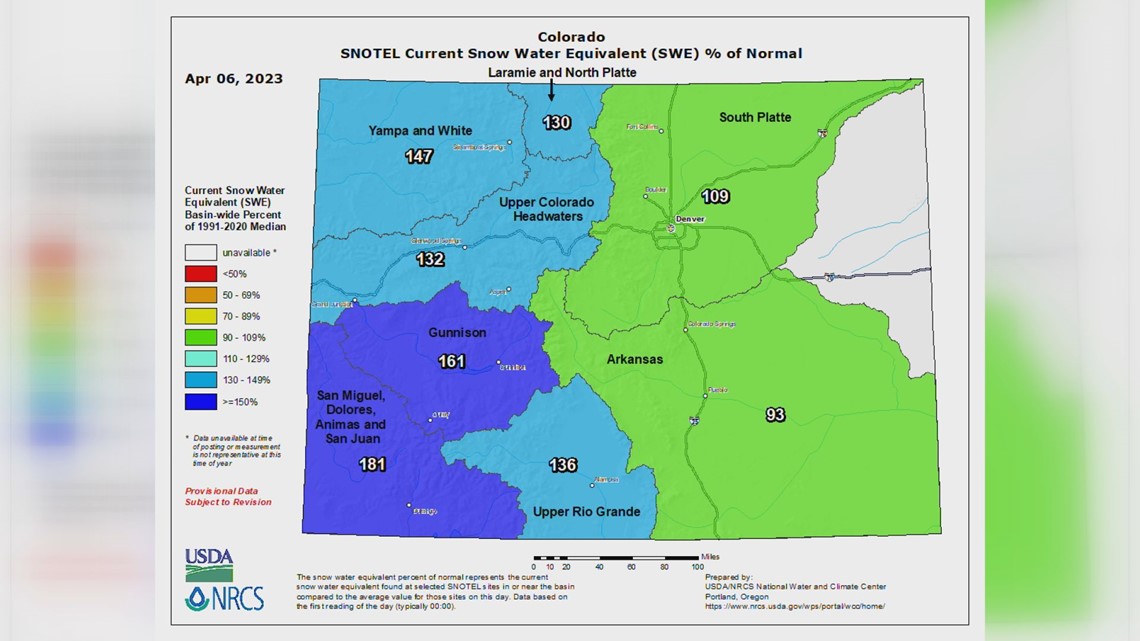 She also explained that generally, the risk of flooding in some areas may increase due to the snowpack because of extra water, and that the melt may occur later into the late spring or early summer.
"Well, the more you're holding onto that snowpack, you're holding onto it into late May, early June," she explained. "Now you're talking about really warm temperatures, the sun angle [is] really high in the sky, which makes the melting rates much faster. And so that is usually the biggest concern with snow packs that are so high, is that it will melt. The melt rate will be higher and you're going to have some flooding concerns on some of those rivers where they're going to come up really much higher than they normally would."
With rising temperatures in the forecast, some counties are already preparing as a precaution for the snowmelt, like in Montezuma County.
"We have a lot of snow," said Vicki Shaffer, the Public Information Coordinator for Montezuma County. "The current reading is at 182% of our normal snowpack, so a little bit more than we've been experiencing the last few years with our drought."
On Friday, Shaffer says volunteers with the Salvation Army and Montezuma County filled 1,200 sandbags as part of preparations before the snow melts.
"Most of the homeowners are prepared, but there's some that aren't and some that are a little worried about what might happen if we get a little extra runoff," she said.
She described the snowmelt as a double-edged sword.
"It's a blessing because we are in a drought and we really needed the moisture to help fill up the lakes around here," she said. "But it also could cause problems depending on how fast it melts. If we have a nice cool spring and it melts slowly, no problems. But if we get a week of extra warm weather or maybe a couple of days of heavy rainfall, then we could have problems."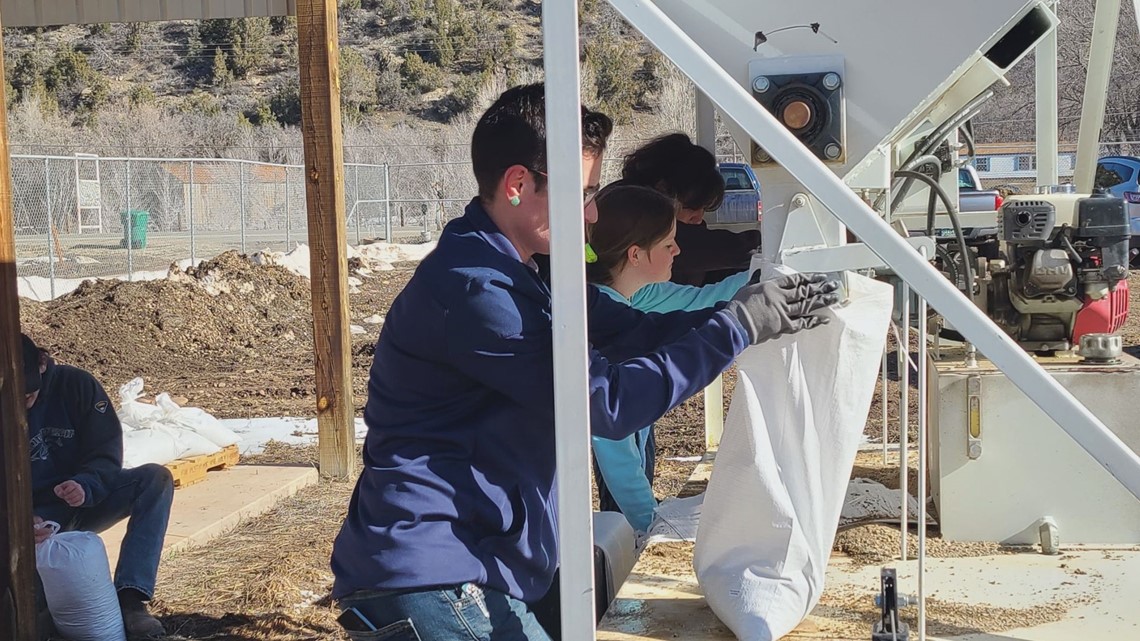 Rising temps mean rising fire risk elsewhere
Meanwhile, rising temperatures come with risk of wildfires closer to the Denver Metro and other spots east of the Continental Divide.
Last week, the metro saw several wildfires spark amid high winds, warmer temperatures, and fuels.
"All of our fire staff are monitoring that weather closely," said Reghan Cloudman last week to 9NEWS. "Especially as we start getting these higher wind and the warming temperatures and snow starting to melt off, especially before we hit that 'green up.'"
Cloudman is a public affairs specialist for the U.S. Forest Service, specifically covering the Arapaho and Roosevelt National Forest and Pawnee National Grassland.
"And we still have the stuff that's dead out there," she said. "And with those winds and warming temps, we knew that there was definitely a higher danger."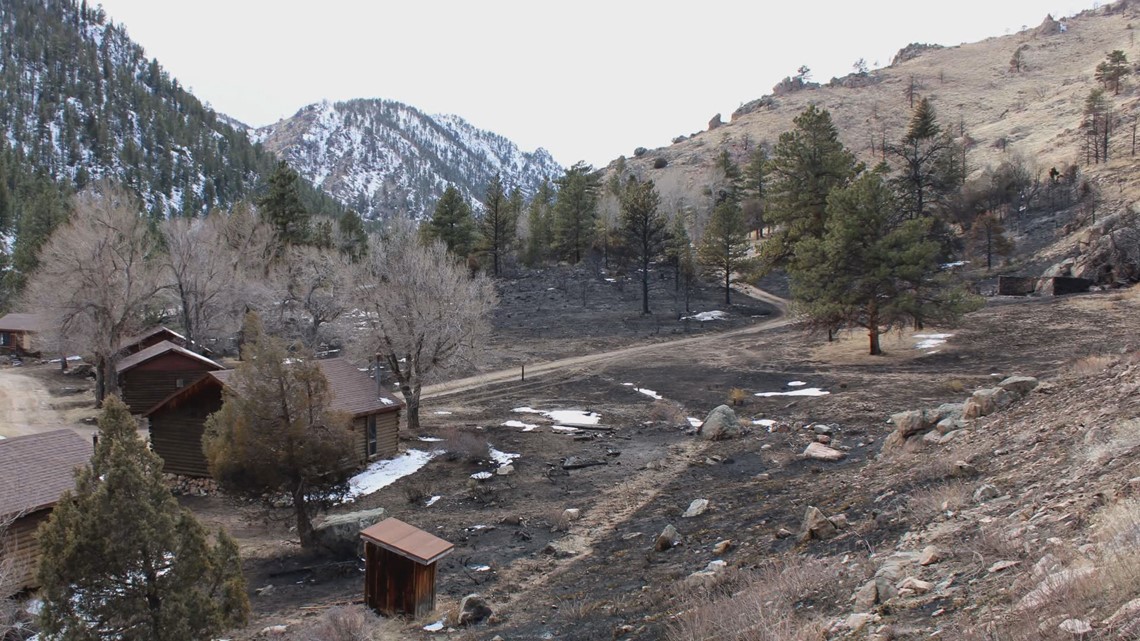 Most recently, the Arrowhead Fire was contained in part thanks to a prescribed burn that occurred around three years ago, according to Cloudman.
"On the north end of the fire, it stopped because that is where we had done our Elkhorn prescribed burn back in 2020 was when I believe we had completed that. So we've seen firsthand the benefits that this kind of work can do," she said.
She adds that the Forest Service have a few prescribed burns planned this spring (weather permitting) and that strategies on how to do that change over time.
"Simple things like if we're going to use a wet line as as a control feature - that doesn't last as long," she said. "And what might we need to do if we want to use that tool to make that tool more effective? So so definitely we learn as as we're going and changing things."
9NEWS+
9NEWS+ has multiple live daily shows including 9NEWS Mornings, Next with Kyle Clark and 9NEWS+ Daily, an original streaming program. 9NEWS+ is where you can watch live breaking news, weather updates, and press conferences. You can also replay recent newscasts and find videos on demand of our top stories, local politics, investigations and Colorado specific features.