AURORA - The University of Colorado Hospital and Aurora firefighters practiced an emergency exercise Wednesday where their medical helicopter crashed on their helipad.
"We know that accidents happen," Clinton Andersen, Emergency Preparedness Manager at the University of Colorado Hospital told 9NEWS. "We just want to be prepared, no matter what."
Although nothing like this has happened at UCHealth before, it did take place at New Mexico University Hospital back in 2014.
A medical helicopter crashed shortly after takeoff, spinning out of control before crashing near the edge of the roof. Thanks to a swift response, everyone survived.
"It happens very infrequently," Aurora Fire Captain Tony Krenz said. "But, if it does happen, it can be very catastrophic."
The flight crews, University of Colorado Hospital security guards and Aurora firefighters played out a worst-case scenario: a hard landing and fuel spill on the roof that needed to be addressed immediately.
"We had to carry all of our equipment (up 14 flights) from our fire apparatus which is on the main level which can weigh well over 100 pounds a person," Captain Krenz said.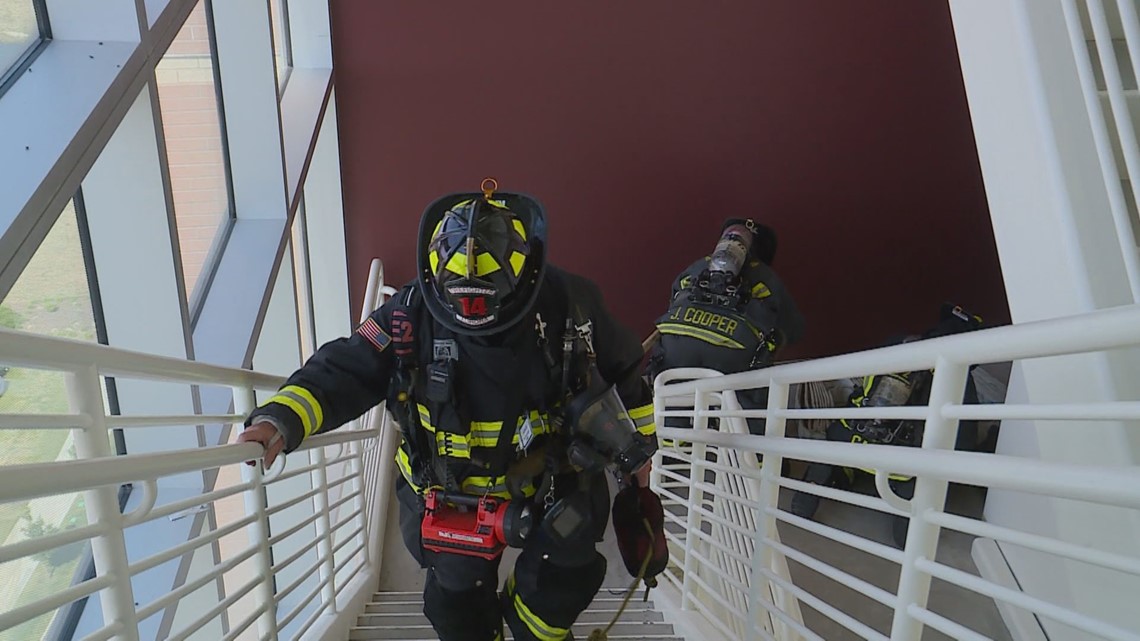 At the end of the exercise, they discussed the lessons they learned.
"We were a little short on hose on one side," Andersen said. "So, both the Aurora Fire Rescue and ourselves learned where we should come from how we should approach so we can respond quicker."
This is one of many exercises that the hospital practices throughout the year, anything from a mass-casualty event to a tornado evacuation.