We've got to talk about this bumper sticker.
Here's a screenshot. Regardless of whether or not it's meant to be a joke/an act of trolling, some think that the fact it exists is an abomination in itself.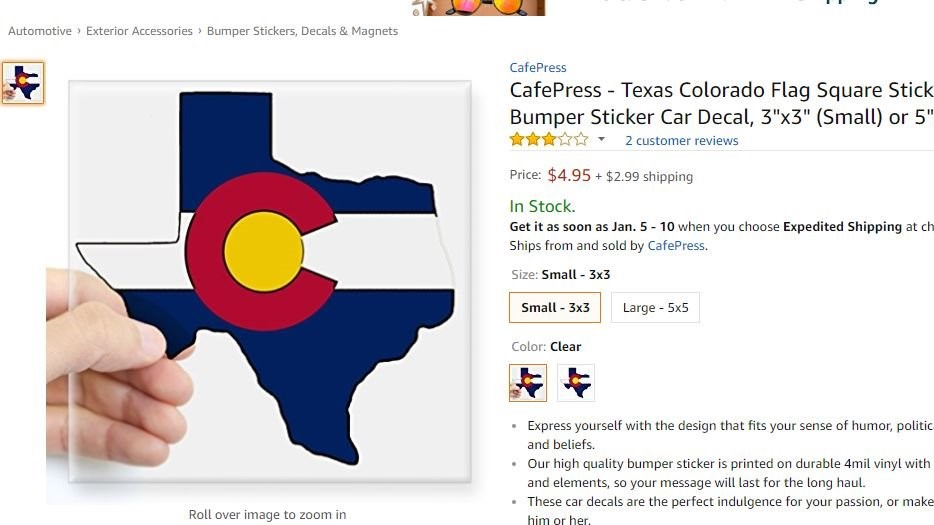 If the photo isn't loading on our website, here's a link: http://amzn.to/2CuWgCA and a written description: it's a bumper sticker that's shaped like Texas but with the Colorado flag on it.
In case you've been living under a rock, you probably know that folks in Colorado love to complain about Texas and California transplants more than pretty much anything. This bumper sticker either mocks that or is for Coloradans who moved to Texas.
The product is described as "car decals are the perfect indulgence for your passion, or make great novelty prank gifts for him or her."
So maybe it's a novelty prank? A way to make sure you advertise that you're from Texas even more so than that "Native" sticker you bought after six months here?!
Regardless, the folks on Reddit were having a field day, as they should.
"Kill it with fire," one comment reads.
"Stay where you are, the police have been notified?" another says.
"What the hell is this crap?" was one succinct response.
"Only thing worse would be California," another commenter astutely points out.
Some folks pointed out the fact that other states put their flags on the outline of Colorado all the time …. Because Colorado is literally shaped like a flag.
Look at this! Look at how cruelly Texas is imprinting itself onto our beautiful state: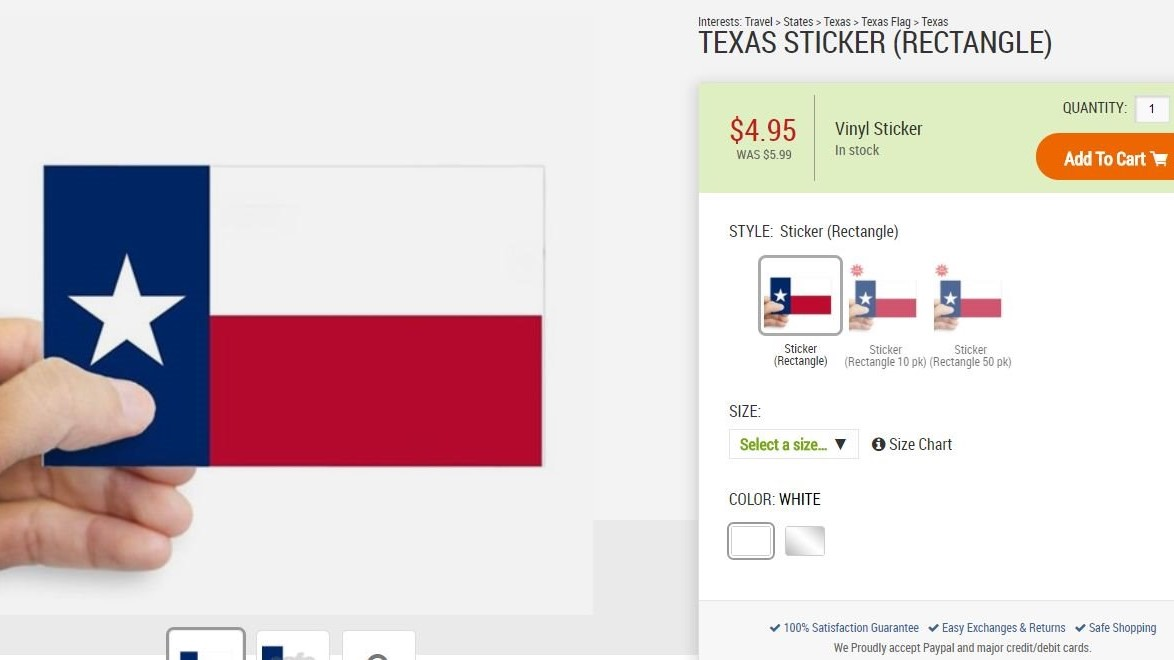 In conclusion, this sticker is giving a lot of people feelings … including the author of this post. Hopefully it's just meant for Coloradans who live in Texas, but miss home.
I'm going to go take a walk now and reflect on what I'm doing with my life.