"The name kind of distinguishes what you're going to look for. It looks like somebody lit your tree on fire."
The bacteria "Fire Blight" has infected trees across areas north of Denver. Rows of leaves turned brown or black, with the limbs sometimes oozing the bacteria as well. Kevin Marks from Davey Tree Company said it's one of the worst infestations he's seen in his 20 years as an arborist.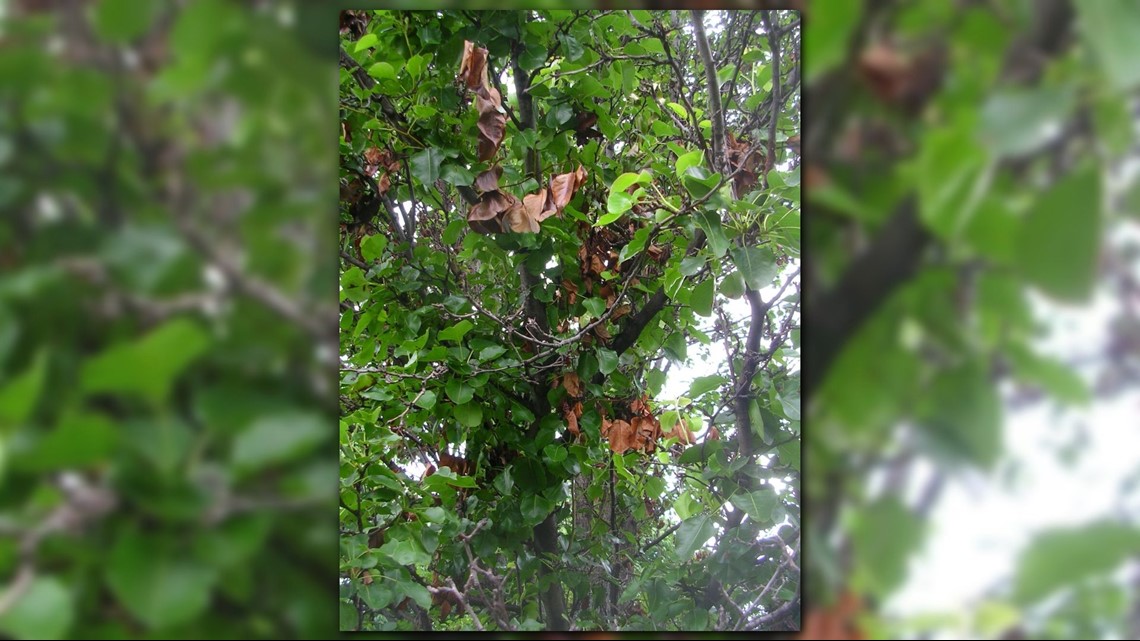 Louisville, Broomfield, and Westminster saw it the worst. Though experts said they've seen the bacteria in the metro as well. Marks blamed the flare-up on spring hail.
"The hail ripped the leaves open and gave the bacteria an avenue to get into the plant," Marks said. "And that just got ripped open in a part of the season when the bacteria is the highest in the air. It was perfect timing. he conditions were ripe for the bacteria to respond to the source."
Those conditions were 65 degree temperatures and wet conditions. Fire Blight spreads easily through animals, insects and splashing rain. It can also spread when homeowners prune the affected leaves too soon.
"We want to get out December, January and February," Marks explained. "That's when the trees are dormant and the pathogen is dormant. And that's what we need - full dormancy so we don't spread it worse than it already is."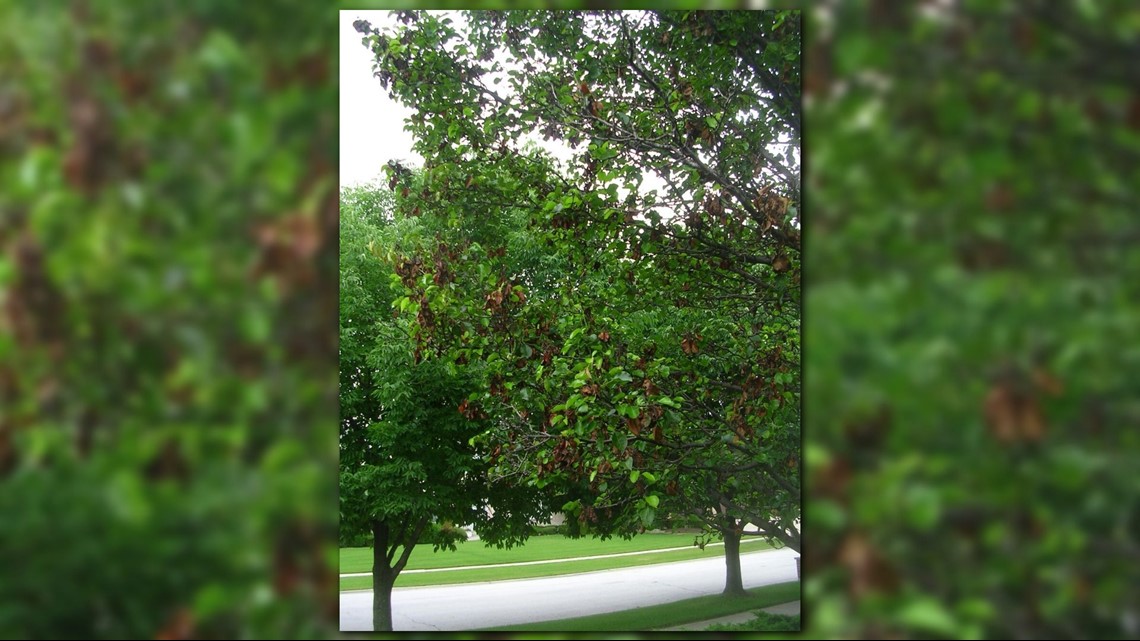 Marks warned it's critical to prune the infected trees this winter. If not, the bacteria will multiply, and problems will be compounded come spring.
"The best way to defend against this is prune out any affected limbs in the winter. Get your neighbors to do the same thing, so that bacteria is not on or near the property," Marks said. "Get that stuff down into a landfill and just try to keep things as clean as possible."
Fire Blight most commonly infects trees in the rose family. Crabapple trees are most susceptible in our area, according to arborists.