KUSA – Might as well put Denzel Ward and Roquan Smith on the Broncos' list of first-round possibilities.
Most draft mocksters would suggest the Broncos' No. 5 overall draft spot is a tad rich for Ward, the Ohio State cornerback, or Smith, the Georgia linebacker.
But who says the Broncos have to stay at No. 5?
To date, almost all speculation has the Broncos taking an offensive player with their No. 5 draft pick. It's been either one of the Big 4 quarterbacks – Josh Allen, Sam Darnold, Baker Mayfield, Josh Rosen – or guard Quenton Nelson, or running back Saquon Barkley.
There hasn't been much consideration given to defensive players because the consensus top two in this draft – defensive end/outside linebacker Bradley Chubb and safety/corner Minkah Fitzpatrick – don't necessarily address the Broncos' needs.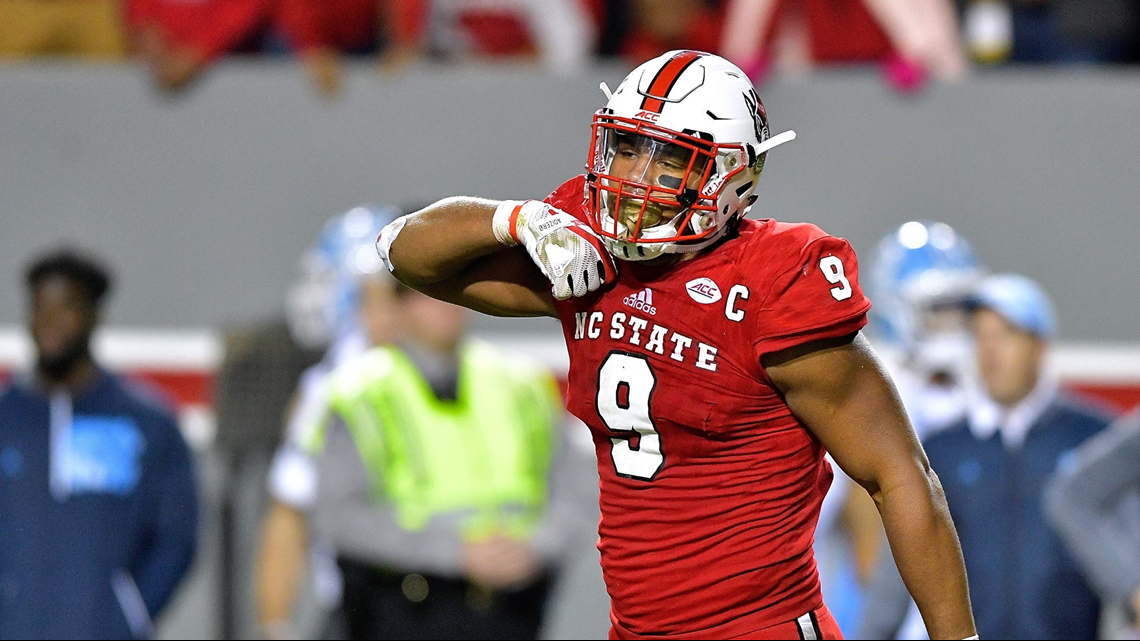 The Broncos took a second-round tweener like Chubb last year in DeMarcus Walker. Adam Gotsis is a defensive end taken two years ago in the second round. At the outside linebacker position opposite
Von Miller, the Broncos have first-round pick Shane Ray going into his fourth season and Shaq Barrett, who was extended a second-round, $2.9 million restricted free-agent tender last month.
Chubb would crowd out one of the Broncos' hefty recent investments.
Fitzpatrick is considered somewhere between a cornerback, where he played at Alabama, or safety. If he's a safety, the Broncos are pretty well covered with Justin Simmons, Darian Stewart and newly acquired Su'a Cravens.
One possible option for the Broncos to consider: Trading back a few spots and taking a corner or inside linebacker. Remember, the Broncos used a first-round pick in 2014 on Bradley Roby, who was their No. 3 corner for four years. With Roby moving up to replace former All Pro Aqib Talib as a starter, the Broncos could use a first-round talent to fill their No. 3 corner role again.
The 5-10 Ward is considered the best cornerback prospect, providing Fitzpatrick is projected as a safety. John Elway didn't lead a Broncos' contingent to the University of Colorado Pro Day on March 7 merely as a goodwill gesture. They were checking out projected first-round cornerback Isaiah Oliver.
The Broncos were hoping Oliver would attend their local Pro Day on April 3, but the cornerback had a prior commitment with another team. If Oliver stops by Broncos' headquarters this week, it would count as a local visit and not against one of the team's 30 official pre-draft visits.
NFLDraftInsider reported the Broncos are also planning to visit with LSU nickel cornerback Donte Jackson.
It's also clear the Broncos hope to select a 3-4 inside linebacker in the draft. The team has visited Ohio State's Jerome Baker, Washington's Keishawn Bierria, Iowa's Josey Jewell and BYU's Fred Warner, who are projected to go somewhere in the third to fifth rounds.
If the Broncos wind up trading that No. 5 pick to closer to the middle of the first round, they may consider Smith, Boise State's Leighton Vander Esch, Virginia Tech's Tremaine Edmunds or Alabama's Rashaan Evans.
The Broncos are currently set at their two inside linebacker spots with Brandon Marshall's $5 million salary fully guaranteed and Todd Davis re-signed to a deal that fully guarantees $6 million this year. But they need a third-down linebacker to replace Corey Nelson and the Broncos may balk at paying $7 million to Marshall in 2019.
Trading back is a strong option for the Broncos, especially if Elway decides against taking a quarterback with his No. 5 draft pick.
It's possible Josh Allen, Sam Darnold and Baker Mayfield could all go within the first three picks – especially if Buffalo trades up into the New York Giants' No. 2 spot.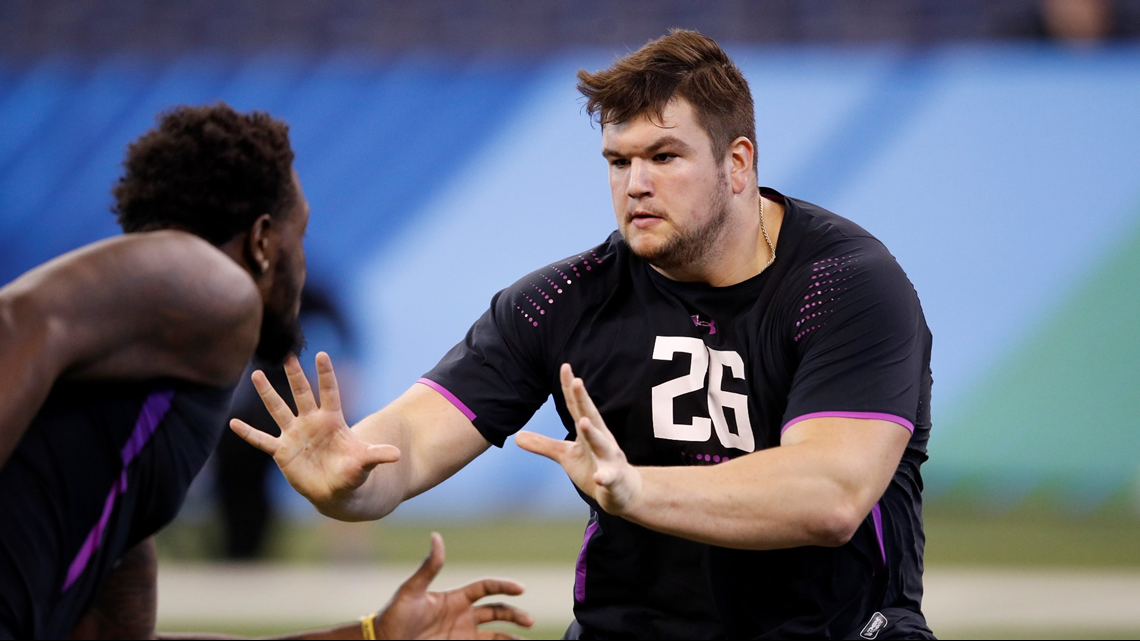 Such a scenario could leave the Broncos in the enviable position of having other teams seeking their No. 5 pick to nab the likes of Rosen, Chubb or Nelson.
The Broncos could trade back a few spots, pick up an extra second-round draft pick, and still be able to take the best cornerback or inside linebacker in the draft.