KUSA – When it comes to Brian Dawkins, get over yourselves, Eagle fans.
The Denver Broncos have earned their claim on a decent-sized slice of the Hall of Fame safety's career.
Not only did Dawkins -- who is in Canton, Ohio as you read this, going through his ceremonial induction into Pro Football immortality -- play the final three years of his 16-year career with the Broncos, he spent the first six years of his retirement living in the Denver area.
"You say the word, 'Denver' in Philly, they throw a conniption,'' Dawkins said in an interview with 9NEWS this week. "Like it never existed. But Denver was a very important chapter in my life.''
The Broncos will show classy appreciation for Dawkins' time here by sending a contingent to Canton. Trainer Steve "Greek" Antonopulos, strength and conditioning coach Loren Landow, public relations boss Patrick Smyth and another safety great, Steve Atwater, will be in attendance for Dawkins' induction speech Saturday.
"That's a tremendous honor to have them there,'' Dawkins said.
He also invited several of his former physical therapy and recovery practitioners to his Gold Jacket ceremony and party Friday night, including former Broncos chiropractor Shawn Caldwell, who still has a private practice in the area.
"A few people are coming who helped keep my body together, so I could continue to play at a high level,'' Dawkins said.

It wasn't easy. In his 13 seasons with the Eagles, Dawkins was a ferocious and instinctive, sideline-to-sideline playmaker. He compiled nearly 1,200 tackles there with 21 sacks, 34 interceptions, 41 forced fumbles, 17 fumble recoveries, two touchdowns, seven Pro Bowls, five All Pro selections, eight postseason appearances, one Super Bowl appearance and a passionate fan club in the blue-collar, hard-knocked Philadelphia region that no NFL defensive player – not even fellow 2018 Hall of Fame classmates Ray Lewis and Brian Urlacher -- could rival.
Yet, for all his popularity and stellar play in Philadelphia, the Eagles allowed his contract to expire following the 2008 season. Dawkins, who was about to turn 36 years old, signed a contract with the Broncos that turned out to be two years for $9 million and then another third-year restructure for $1.6 million.
"The No. 1 thing that led me to Denver is you had a team that was very forthright with what they saw in me,'' he said. "They saw things that I could not do because of where I was in my career, but what they also saw was my ability to still play the game at a very high level.''
What kind of player did the Broncos get in Dawkins? He admits he had a lost a step. Still, Dawkins had one more season worthy of his "Wolverine" alter ego while leading the Broncos to a 6-0 start in 2009.
"As you get up there in age, it is what it is,'' Dawkins said. "My reaction time wasn't what it used to be, so I got closer to the box. I wasn't playing in a lot of space. I always joke with people that space was no longer my friend. When I was younger, space was my friend. We were very good partners. As I got older, I had to think ahead a lot more than I did.
"The game became more effortful. Before, playing the game was effortless. But especially in those last years, it took a lot. I was getting massages all the time, I was getting stretched all the time, so I was away from the house a whole lot. But I had to try to get my body back, so I could play at its peak level.''
The Broncos folded from that hot start in 2009 and missed the playoffs as volatile new head coach Josh McDaniels seemed to lose some of his coaching assistants, never mind his players. Still, Dawkins had 116 tackles, three fumble recoveries, twice intercepted Peyton Manning in a loss at Indianapolis, and was named to his eighth Pro Bowl.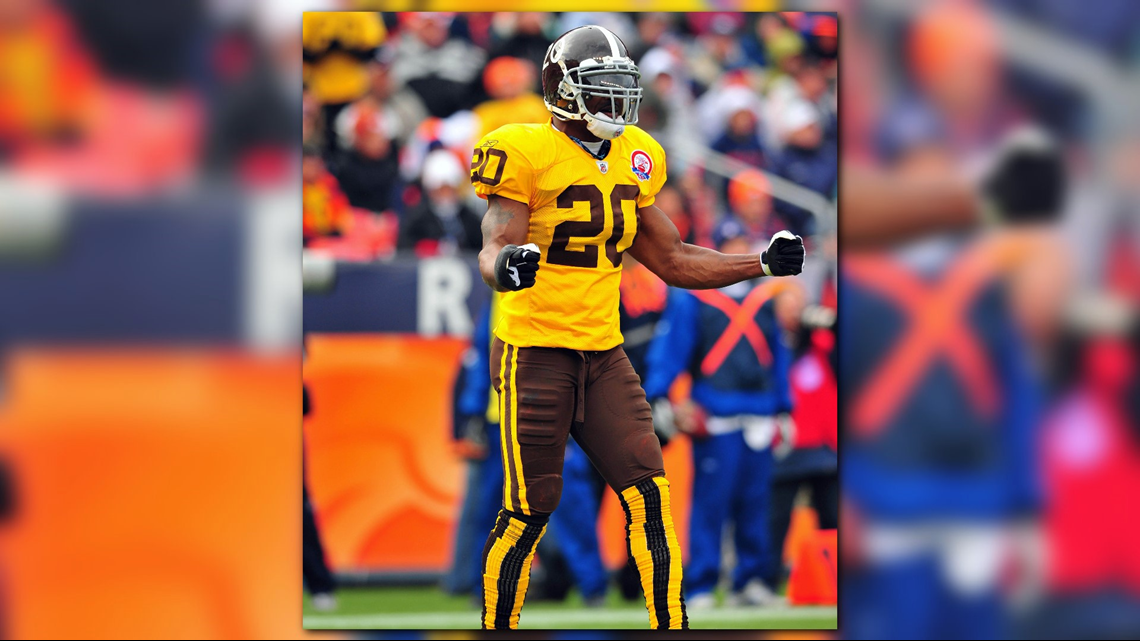 His intensity on the field and mature, serious manner off it made him instantly popular with Broncos fans, as was evident by so many orange No. 20 jerseys that dotted the stadium's stands on game day.
But starting in 2010, those numerous, self-induced collisions started to catch up to Dawkins' body, which became increasingly nicked up. The Broncos slumped to 4-12 and McDaniels was fired.
In came a new Broncos' hierarchy of John Elway and John Fox with Dawkins leading the transition from the player side. The owners had locked out the players in the offseason prior to 2011 in what was a successful tactic to negotiate a management-favorable collective bargaining agreement.
With Broncos headquarters closed from March through July, Camp Dawkins was open for business. Dawkins organized offseason workouts with Landow, who was then a Steadman clinic strength and conditioning coach.
Most of the Broncos' offensive line, backup quarterback Brady Quinn, middle linebacker Joe Mays and dozens of young players came in and out of the workouts that were held either at The Bubble down the street from Broncos headquarters, or on a soccer field just outside Valor High School's football stadium.
"At that juncture in my career, obviously I'm on the back nine, even the last couple holes,'' Dawkins said. "So, I didn't have time for guys to not know what they're doing, or to come into camp out of shape and start with us not having a chance to win.
"I thought about when I was a rookie. I didn't have a routine. I didn't know where to go, what to do. I said, 'OK, here's a guy, Loren, who I know. I had only worked out with him a couple times, but I felt a good vibe with him. I loved the fact that he allowed you to recover.
"So, I said let's do something. If guys don't have a place to go, here you go. Valor allowed us to come out and train. It was a fun time and looking back on it, knowing the significance of putting together a camp for guys I care about, my teammates, it was very humbling for me.''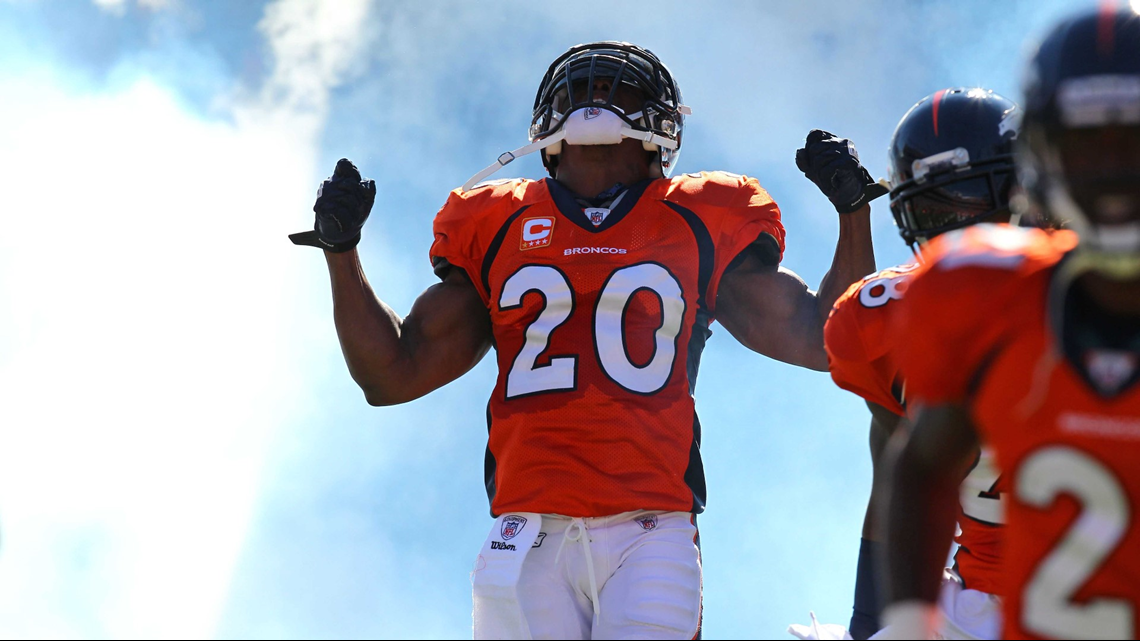 The reward? Dawkins was captain of a 2011 Broncos team that broke in a new rookie star in Von Miller and, quite unexpectedly, experienced the magical Tim Tebow run that finished with an AFC West Division title and city-trembling playoff win against the Pittsburgh Steelers.
"He showed me how to do it,'' Miller said of Dawkins. "When you think about leadership, he was the definition, on and off the football field. He worked every single day, played hard every single play. It was a true blessing I was able to play with the guy.''
Dawkins received his ninth Pro Bowl in what turned out to be his final season.
"That last year, I never knew what I was going to feel like during the game,'' he said. "A lot of that was age and some of that was the grueling way Josh did some things he did with practices (in 2009-10). At my age, that took a little toll.
"No excuse. And really, it was more on me because I felt like I had to be out there practicing with guys who were young -- or acted young, let's put it like that. I felt like I had to be out there to help with the tempo of practice. A coach on the field. If they see a 36-, 37-year-old running to the ball full speed, they have no choice but to run to the ball. Practices were grueling but some of it was I felt like I had to be on the field with my teammates.''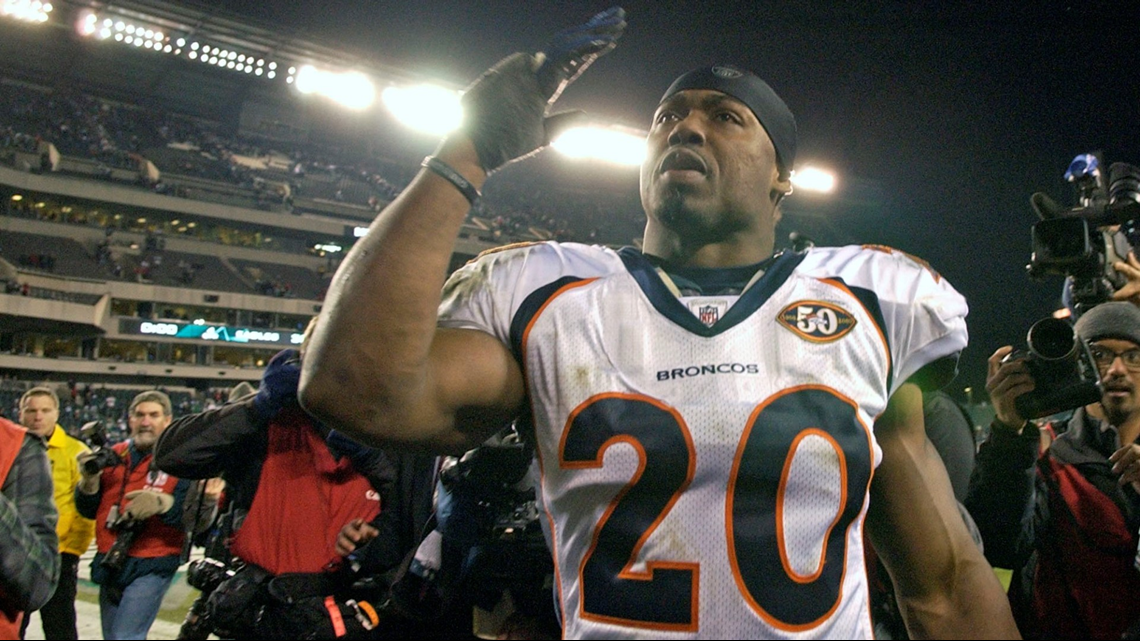 As Bronco Hall of Famers go, group Dawkins with cornerback Willie Brown and running back Tony Dorsett – players who played in Denver but were identified more with other teams.
Dawkins' impact in Denver, though, more closely resembled Brown, who played his first four seasons with the Broncos and was All AFL in 1964 when he had a career-best 9 interceptions, than Dorsett, who had just one forgettable season in orange and blue.
While receiving the Hall of Fame vote on the eve of Super Bowl LII in Minneapolis, Dawkins leapfrogged another former Broncos' safety, John Lynch.
Dawkins was elected in just his second year on the ballot. Lynch, who spent the bulk of his career with the Tampa Bay Bucs before getting four Pro Bowl selections in four seasons with the Broncos, has now been a finalist five consecutive years without breaking through.
It seemed to be Lynch's turn for 2017 election, but he and the first-time eligible Dawkins split the safety vote. Dawkins then trumped Lynch for the safety vote this year.
And it won't be easy for Lynch to get in the next two years as Ed Reed becomes eligible in 2019 and Troy Polamalu in 2020.
Perhaps the voters can put both Lynch and Reed in next year (although it better not be at the expense of former Broncos cornerback Champ Bailey, who will also be eligible for the first time in 2019). Lord knows there is ample space available for safeties in football heaven. Including Dawkins, there are just nine pure safeties in the Hall of Fame, easily the least honored among the 22 non-specialist positions in Canton.
"I hope with not just me but with Kenny Easley going in last year, the floodgates will open up,'' Dawkins said. "And not just for the premier guys in the media's eyes. By premier, I mean Troy Polamalu and Ed. I'm talking about some of the other guys. You mentioned John Lynch. I think about LeRoy Butler who is also from Jacksonville, Florida. I think about Darren Woodson, who I looked up to as a role model and modeled my game after.
"There were so many guys who were playmakers and game-changers that are still waiting in the wings. And hopefully the floodgates open for the safety position that for me has been disrespected.''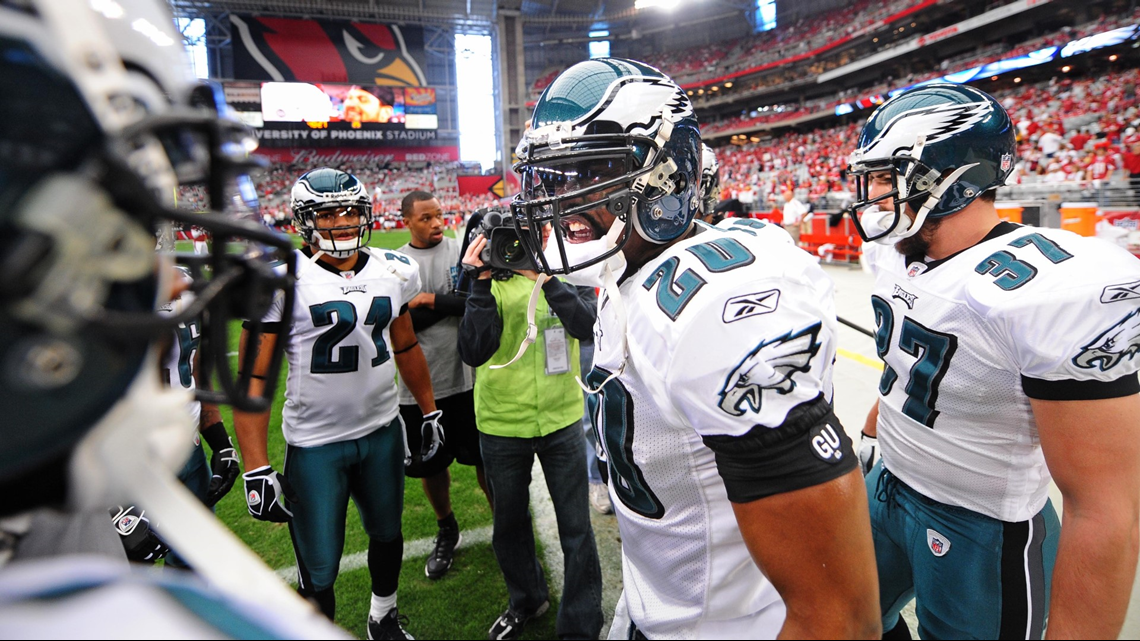 Upon retirement, Dawkins and his wife and high school sweetheart Connie raised their four children in the Denver-area. He became a coaching assistant at Valor, so he could be closer to his Brian Jr. and his son's young teammates. There were three state championships in Brian's four years at Valor and he is now a redshirt sophomore cornerback at Clemson.
Starting in 2015 in an interview with Dan Le Batard, and more recently with Derrick Gunn of NBC Sports Philadelphia, Dawkins has opened up about his battle with depression during his rookie year with Philadelphia.
He was not experiencing the negative effects of the mood disorder during his time with the Broncos.
"Here's the thing when you're talking about depression: People will continuously have the potential to go through it,'' he said. "It's not like a cold. You have a cold and now it's gone. Depression is always there. There is always a sense of darkness. It's a place where if you get too low on yourself, if you let the negative talk poke at you too much, you can have yourself going through some things that depression brings about.
"I battled that early in my career. My first couple years in the league, there were so many pressures in my life. Young man, newlywed, newborn son, Brian Jr. Family was pulling on me for financial aid. I tried to help but I couldn't do it, I guess, the way some of them wanted. My wife and I are getting into it because finances are dwindling. Trying to do too much, don't know how to say no.
"There was just so much pressure of team -- they wanted me to become a starter, pushing on me, pushing on me.
"And I'm not really a vocal guy. I keep stuff to myself. I already had anger issues. So, all that was penned up and by not talking to people it was a recipe for those demons to come out and speak loud in my ear.''
It was Connie and Emmitt Thomas, the Hall of Fame cornerback who was then the Eagles' defensive coordinator, who impelled Dawkins into receiving psychiatric help. Dawkins attended counseling sessions for several weeks and was prescribed antidepressant medication.
"I forgot the name of it but basically it just numbs you,'' he said. "I didn't like the way that I felt. But what it did was it allowed me to think clearer. I was able to express myself to people differently, on a better level. I was able to control my anger and I was able to hear my spiritual voice.
"That's when my faith began to kick in and I was able to stop taking my medicine. Cold turkey, which you're not supposed to do. But I stopped cold turkey and depended on my walk with Christ.''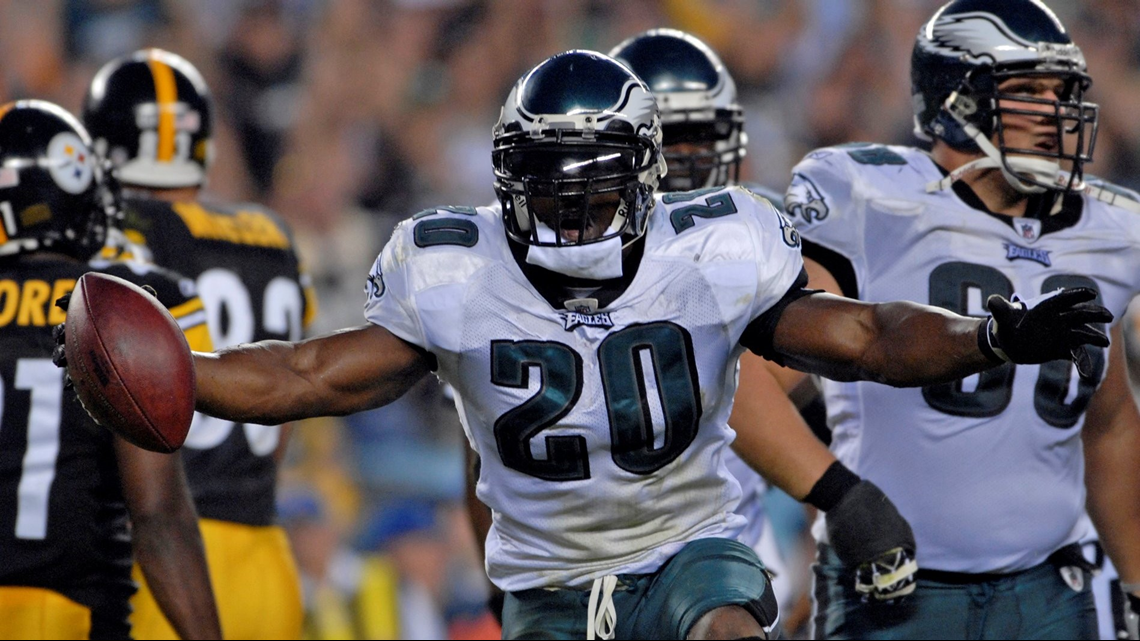 After his playing career sendoff with press conferences at both the Broncos and Eagles' headquarters, and after he helped coach Brian Jr. through high school football, Dawkins continued to be based in Denver while serving two years as an Eagles' football operations executive.
He and his wife and four children – Brian Jr., Brionni, Chonni and Cionni -- are about to go through another life change as they are in the process of moving from their Parker home to the East Coast, so they can be closer to family.
"At some point both of us knew this would happen,'' Dawkins said. "I was in Denver for nine years. It's a wonderful place. It's a very, very peaceful and tranquil place.
"It was a very good place for my children to grow up in. So, there were a lot of positives about coming to Denver. It was not something where people want to throw it away and say I was just an Eagle.
"I played 13 years in Philadelphia, so that's a given, right? But I don't want to minimize the Broncos and the organization for the way they welcomed me. And the fans, they were wearing my name on their jerseys right off the bat. It was a very welcoming place for me.
"t allowed me to play the game and teach at the same time. I was teaching not just players, but I was kind of counseling coaches as well. Because of the tough times they were going through. From a spiritual aspect, coming here gave me a chance to be around a lot of good men. Young men that I was able to have some conversations with.
"Denver is what I needed to grow, to be honest with you. It's what I needed.''
PHOTOS | Brian Dawkins Through the Years