Jefferson Gonzales-Merida and Carlos Rivelo-Paiz both entered the field without prior permission and made physical contact with a player from the visiting team, Denver Police said in a statement. Both men are from Denver.
Ronald Acuña Jr. said he was OK after fending off the fans, including one who knocked him over in right field during the Atlanta Braves' 14-4 win over the Rockies. One fan got his arms against Acuña during the middle of the seventh inning. Two security people quickly grabbed the fan and, as they tried to drag him away, a third security person approached.
Coors Field staff escorted them off the field, and they were taken into custody by Denver Police officers. Both were arrested on charges of trespassing and disturbing the peace. A third person, a juvenile male, also briefly entered the field and went back into the stands, according to DPD.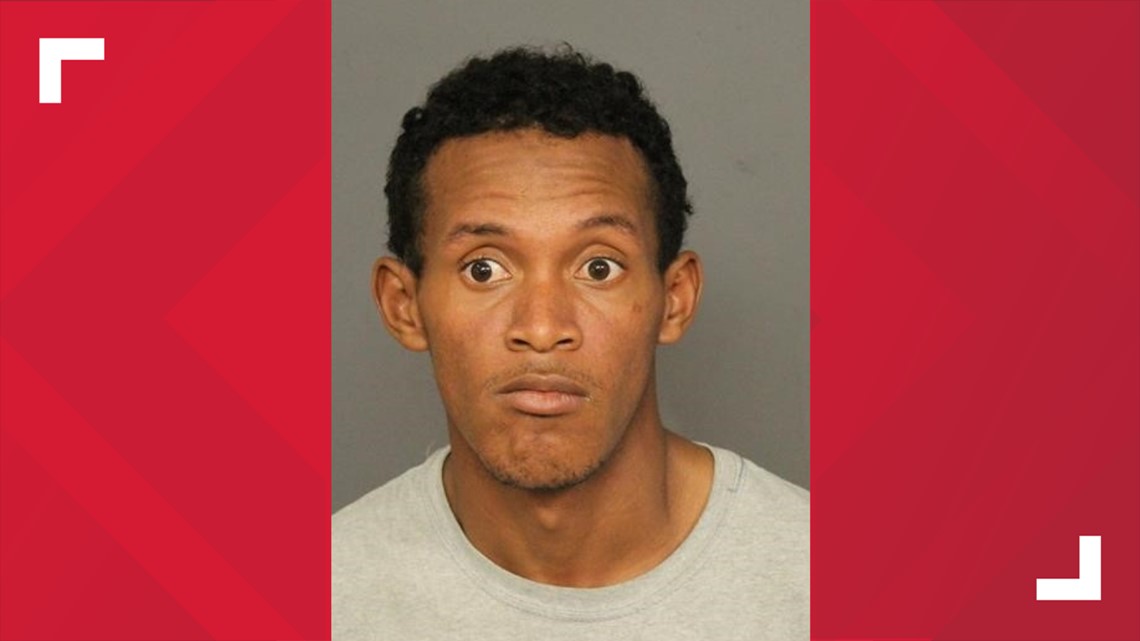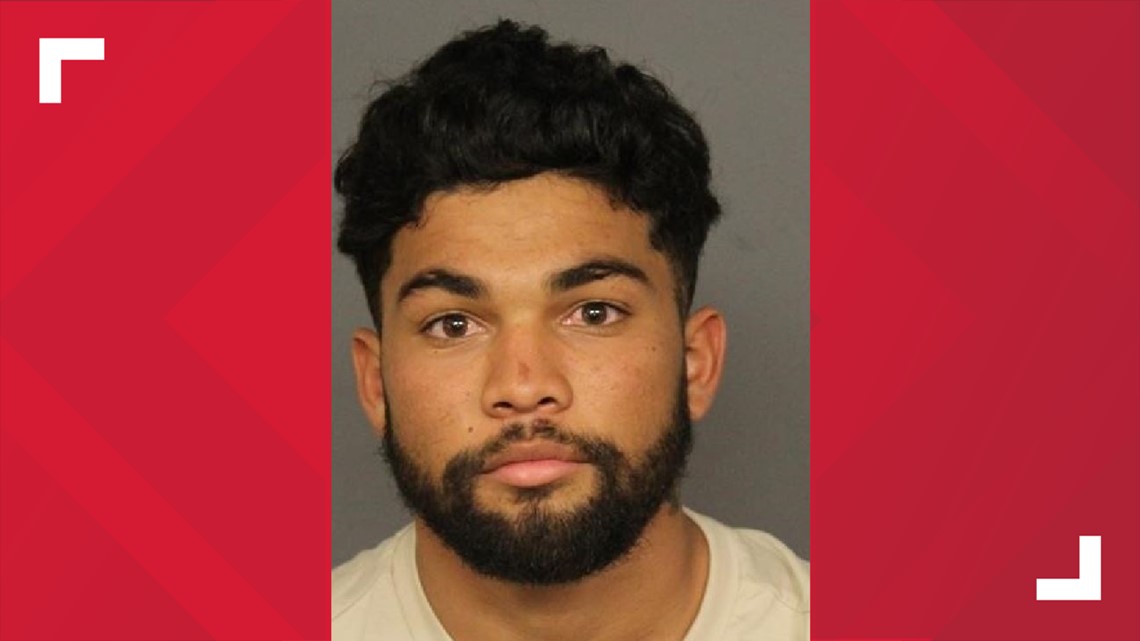 The juvenile was also apprehended by Coors Field staff and was cited for trespassing. Due to his age, his name is not being released.
On Tuesday, the Rockies didn't say a word about the security incident that had the whole sports world talking. 9NEWS reached out to the team multiple times, but didn't hear back.
Acuña wasn't injured and remained in the game.
"I was a little scared at first," Acuña said through an interpreter. "I think the fans were out there and asking for pictures. I really couldn't say anything because at that point, security was already there and we were already kind of tangled up, but security was able to get there and everything's OK. We're all OK and I hope they're OK."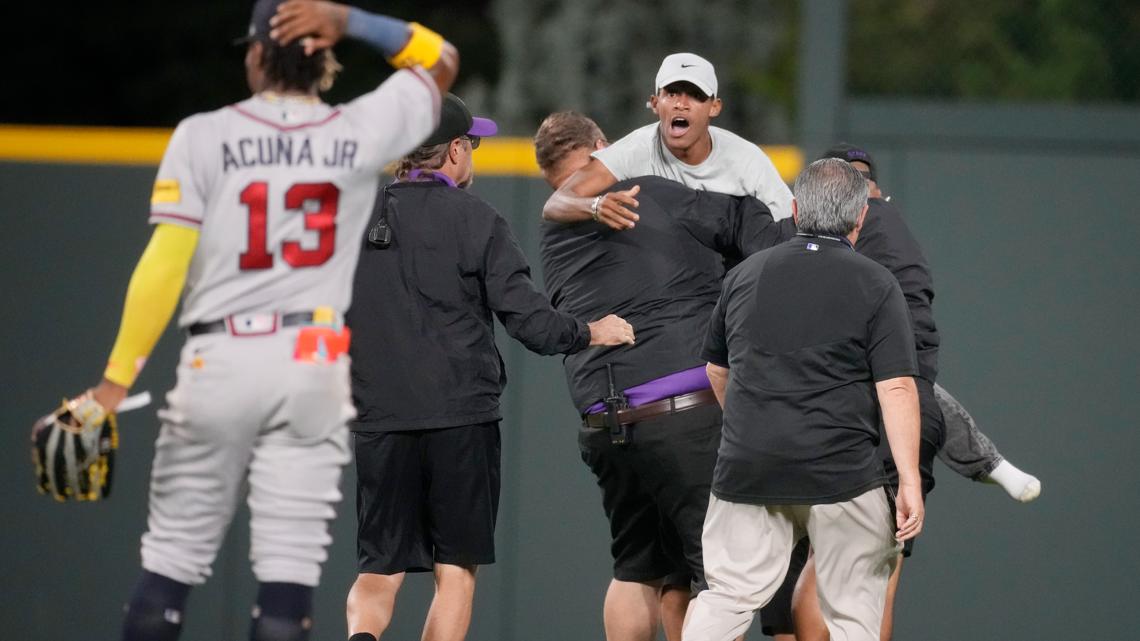 The Major League Baseball Players Association said they review stadium protocols throughout the season to reduce the possibility of incidents like this.
Teammate Kevin Pillar expressed relief Acuña wasn't hurt.
"Thankfully, they weren't there to do any harm, but you just never know during those situations," said Pillar, who was among the teammates and coaches who rushed to Acuña's defense. "They were extreme fans and wanted to get a picture, put their hands on him. But in no way is it appropriate for people to leave the stands, even more to put their hands on someone else."
The Associated Press contributed to this report.