9NEWS Broncos Insider Mike Klis answers questions pulled from the Broncos Mailbag.
Do you have a question? Email Mike.Klis@9NEWS.com!
Why, after last year's awful run defense and when every other position on the team received attention and new competitive blood was no effort made to improve the inside linebacker position?
I just don't think we are close to be good enough in this position to "stand pat."
Why, no money? No possibility in finding better talent? Really?
John—The Broncos' No. 1 run-stopping inside linebacker is Todd Davis. He does not miss tackles. The No. 2 inside linebacker against the run is Zaire Anderson. The third-best inside linebacker against the run is Brandon Marshall. The fourth-best is Corey Nelson.
Marshall is the best overall linebacker because he also has the speed to stay with running backs and tight ends in coverage. He plays in both the base and sub packages. A three-down linebacker, which is why he got a four-year, $32 million extension last year.
Davis and Anderson play at the same "Mike" linebacker position. Davis comes off the field in sub packages as he's not strong in coverage, and Anderson doesn't play much at all because he's behind Davis.
Last season, Marshall missed five games because of a recurring hamstring strain and was limited in several other games because of the injury. So the Broncos often had Davis, their first-best run stopper, and Nelson, their fourth-best, out there. In sub packages, which the Broncos use at least 60 percent of the time, Nelson was the only linebacker out there. Nelson is the Broncos' fastest linebacker. He's terrific in coverage. But because he's a smaller linebacker, run-stopping is not his strength.
The Broncos retained Davis, a restricted free agent, with a $2.746 million tender this offseason. Marshall has a $2.5 million guaranteed salary after receiving a $10 million signing bonus last year.
The Broncos, thus, have already heavily invested in their inside linebackers. The key to getting better run defense from the position this year is keeping Marshall healthy. And getting bigger, stronger defensive linemen up front so they keep the blockers off Davis and Marshall.
My question is: If C.J. Anderson gets injured/underperforms this season, do the Broncos think about moving on?
Thanks for always keeping us fans up to date!
Christian—This is somewhat of an unfair question to Anderson as the answer would be true to all players. The short answer to your question is, yes. If Anderson is injured or underperforms this season, the Broncos would consider moving on. Anderson is scheduled to make $4.5 million in 2018 and 2019, but none of that money is guaranteed.
But take out Anderson from your question and fill in the name of any other Broncos player and if one of them is injured or underperforms in 2017, that player is in danger of not returning in 2018.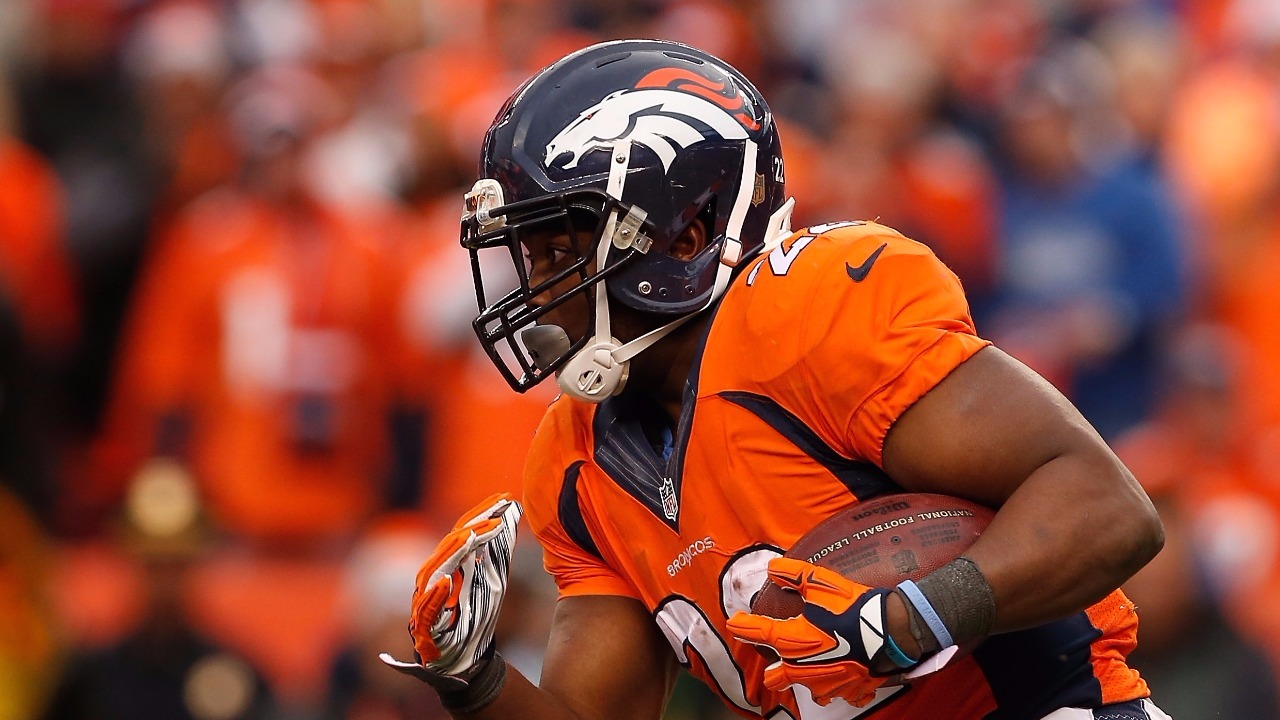 With two possible exceptions: Von Miller and Ron Leary. If 2017 isn't his year, Miller is still coming back in 2018 as he's already guaranteed to draw $19 million next season in salary and workout bonus. Leary is guaranteed to make $8 million next year in salary and bonuses.
As for Anderson, he's guaranteed to make $3 million this season. He's still the favorite to be the Broncos' top tailback. The Broncos brought in the great Jamaal Charles but because of his knee injuries, I'd put his chances of making the season-opening roster at 50-50.
His low-guarantee, one-year minimum contract with heavy incentives suggests doubts as to whether he can make it -- but it's a risk worth taking.
Devontae Booker, in his second year, and De'Angelo Henderson, in his first, will get a chance to emerge as a surprise. If Charles proves healthy, Booker and Henderson may well compete for that game-day No. 3 running back slot. There won't be four game-day tailbacks as the Broncos are expected to continue to use fullback Andy Janovich with Juwan Thompson again bringing his tailback-fullback versatility to the competition.
You are an outstanding reporter. Loved your session with the Bronco rookies.
But I have a nagging question which I am sure you can find an answer.
Why is it still "Sports Authority Field" when that ship has sailed?
G.—Thank you. Thank you, very much. No doubt, the Broncos, the Denver Metropolitan Stadium District and an estimated 2,400 Colorado employees got burned when the former Englewood-based sports retailer officially went belly-up in March, 2016.
The Broncos were forced to play one season at soon-to-be-renamed Sports Authority Field at Mile High in 2016 and considering their first home preseason game is three months away, there's a chance the ghost company will adorn their home stadium for at least part of this season, too.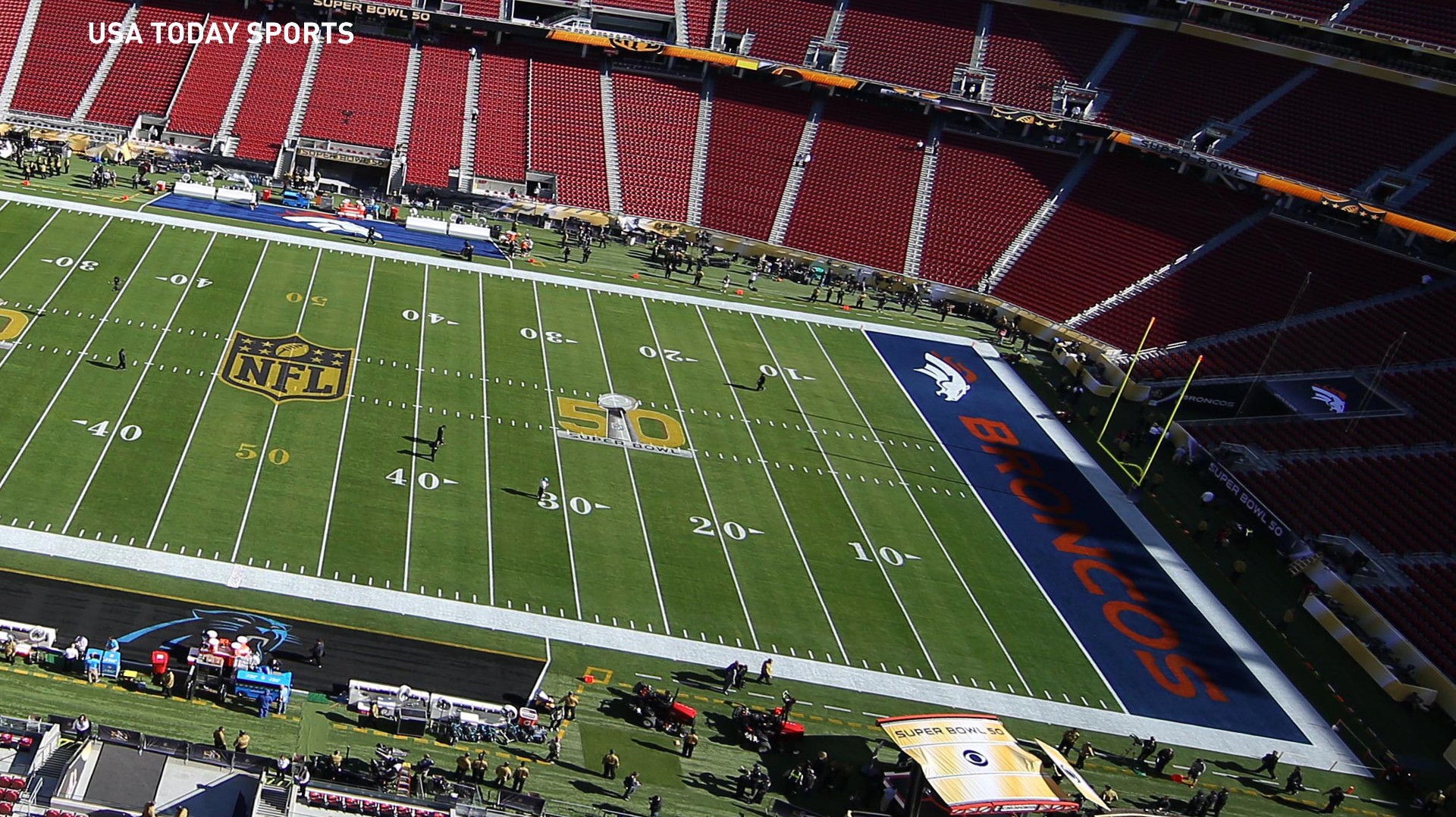 The Broncos are trying to secure a new name. The team and the stadium district are working in conjunction with the WME-IMG marketing group to secure a naming rights deal. They have received multiple proposals.
The Sports Authority deal was worth roughly $6 million a year, split evenly between the Broncos and the Stadium District. I would be surprised if the new deal isn't worth at least $10 million.
Teams say naming rights deals are vital because they fund stadium upgrades.
Much as the Broncos would have liked to have torn down the Sports Authority name yesterday, they also don't want to rush into a deal with a company that could wind up becoming the next Sport Authority in a few years.
The Broncos were 32-6 at home in the final four years Sports Authority was a viable company; 5-3 at home last year after the retailer filed bankruptcy. No perhaps the Peyton Manning Effect had something to do with this. But it was a shame the "Home of the World Champions" carried the name of a defunct company.