KUSA – They should be better.
While such a proclamation is about as risky as a money market deposit for a team coming off a 5-11 season, the Broncos did compile an offseason trilogy of significant upgrades with their coaching staff, offense and defense.
The first move was to replace special teams coordinator Brock Olivo with Tom McMahon.
The second was to spark the offense by signing Case Keenum, who was one of only four quarterbacks to start in a conference championship game last season.
The third was to heat up the Denver D's pass rush by selecting Bradley Chubb with the No. 5 overall pick in the draft.
One, two, three should add up to the Broncos improving to at least 8-8 in 2018.
A look at the Broncos' three biggest upgrades:

It's one thing to lose more than you win. It's another to lose in embarrassing fashion.
Nothing makes an NFL team appear poorly coached more than special teams' blunders. It's the phase of a football team that fans should take care for granted.
Too often, special teams' mistakes were a factor in Broncos' defeats. The botched fake punt at Buffalo.
The punt return for a touchdown by the Chargers' Travis Benjamin. The McKenzie Muffs. The McManus Misses.
The Broncos' poor special teams play last year wasn't all Olivo's fault. It was a mistake to mesh a first-year head coach in Vance Joseph with a first-year special teams coordinator in Olivo. Each would have been better had the other had experience.
Joseph will be a better head coach in year two because McMahon will be a better special teams coordinator. McMahon is in his 10th consecutive season as an NFL special teams coordinator and players on his most recent team, the Indianapolis Colts, raved about him.
It will help that the Broncos replaced Riley Dixon with Marquette King, who should be able to do a better job in flipping field position.

For the most part, the Broncos' hierarchy blamed their woeful 2017 season on turnovers. And most of the harmful turnovers were committed by quarterbacks Trevor Siemian, Brock Osweiler and Paxton Lynch.
Siemian and Osweiler are gone. Keenum is in. While posting an 11-3 regular-season record with the Minnesota Vikings last year, Keenum threw for 22 touchdowns and only 7 interceptions. He also was clutch in delivering a second-round playoff win against New Orleans that put the Vikings in the NFC Championship game.
The Broncos also added young talent at the No. 3 receiver position (Courtland Sutton and DaeSean Hamilton) and running back (Royce Freeman, David Williams, Phillip Lindsay). And they picked up veteran Jared Veldheer to be their next Great Right Tackle Hope.
But mostly, if the Broncos are to be better on offense in 2018, they will need a good year from Keenum.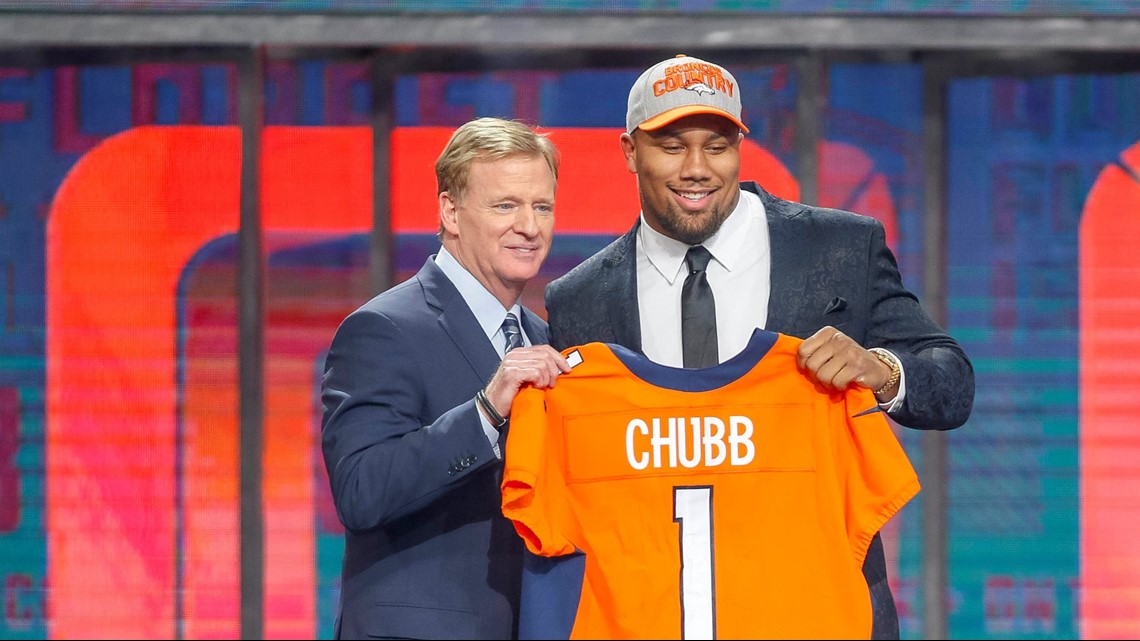 The No Fly Zone had too many touchdown passes piercing through their air last year. Sure, it held opposing offenses to the fourth-lowest passing yardage total with 201 per game. But why pass downfield when you're up two touchdowns against the offensively-challenged Broncos?
More indicative was Denver's D allowed a 91.9 opposing passer rating that ranked 20th in the league.
And their 29 touchdown passes allowed ranked 28th while their 10 interceptions tied for 24th.
That's below average. The back-end wasn't very good because there wasn't enough heat applied up front. Not to Broncos standards, anyway. Denver only recorded 33 sacks last year, 22nd in the league. The Super Bowl 50 defense of which all subsequent Denver teams are measured? No. 1 in the league with 52 sacks.
Von Miller needs help. After registering 7.0 sacks through the Broncos' first six games, he had just 3 more in the final 10 games. Bradley Chubb was the best pass rusher in the draft and the Broncos got him with their No. 5 overall pick.
The question is whether Chubb can become a dominant pass rusher right away or will it take him a year. Chandler Jones, who led the NFL with 17.0 sacks last season, had 6.0 as a rookie. Khalil Mack had 4.0 sacks as a rookie. J.J. Watt had 5.5 sacks as a rookie; 20.5 in year two.
Then there was Miller, who had 11.5 sacks in his Rookie of the Year season of 2011; a career-best 20.5 in year two. Joey Bosa had 10.5 sacks in just 12 games as a rookie in 2016.
Know this: Chubb will be counted on to beat the combined 5.0 sacks Shaq Barrett and Shane Ray had in 2017.