KUSA – In retooling his roster from last season's 5-11 disaster, John Elway wanted to give the core of his Super Bowl 50 team one more chance.
Give that 2015 nucleus a playoff-caliber quarterback, Elway's thinking went, and the Broncos will be all right in 2018.
No two players embodied Elway's loyalty to the SB50 core than Demaryius Thomas and Emmanuel Sanders.
The local media may have speculated after last season that one of those two receivers would not return this year (cough! cough!). All Thomas and Sanders need to know is Elway believed in them.
"Communicating with you, I thought I was going to be gone,'' Sanders said in May. "But at the end of the day, I'm happy to be back. I'm ready to work and I've been working. I'm excited about this year, new quarterback. We have a system that now we can work the entire offseason on. Things are looking good."
And not only does Elway believe Thomas and Sanders can still play at an elite level, he's willing to pay the Broncos' receiver duo a combined $20.75 million this season to prove it.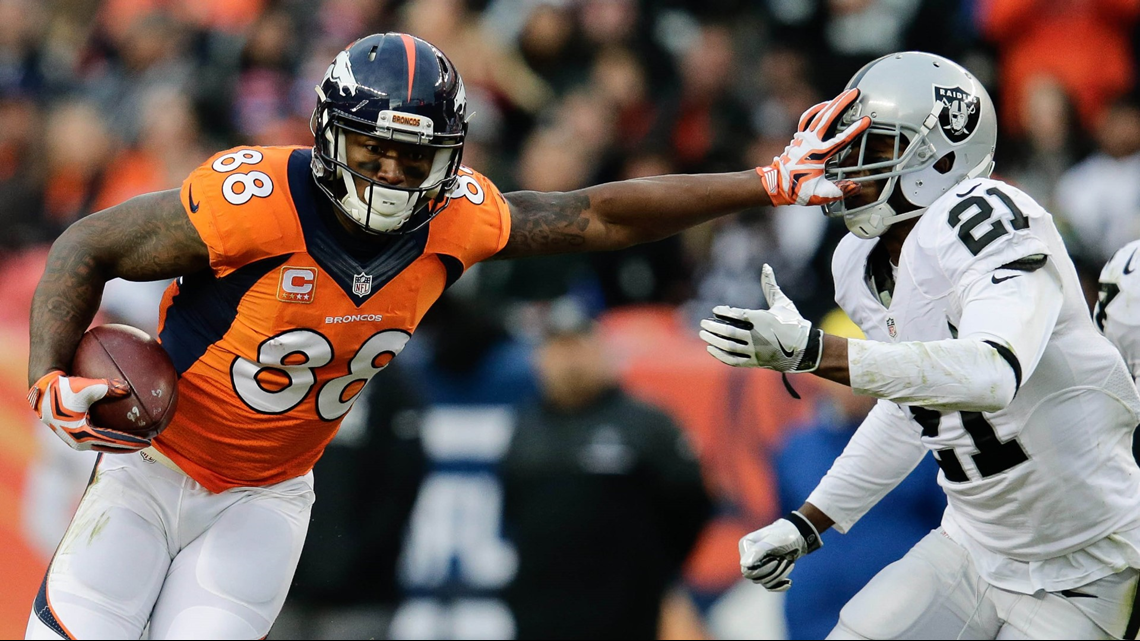 It should be noted there is a tentative expiration date to Elway's trust. In the draft, he selected receivers Courtland Sutton with the No. 40 pick in the second round and DaeSean Hamilton midway through the fourth.
With Broncos rookies holding their own training camp practice in five days (Wednesday) and the first, full-squad workout in nine days (next Saturday), 9NEWS continues its daily positional preview today with a look at the receivers.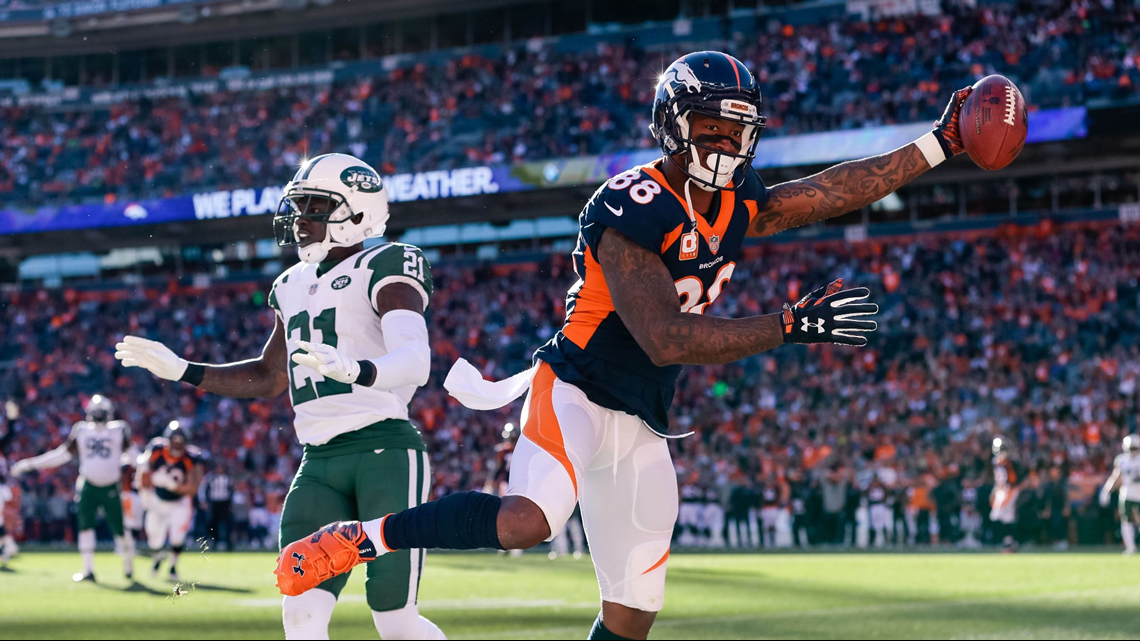 Overview: Thomas and Sanders were Pro Bowlers as recently as 2016, but both suffered production declines last year. Thomas failed to record 90 catches and 1,000 yards for the first time since 2011. Sanders, who battled an ankle injury much of last season, also saw his receiving stats reach 2011 levels.
Blame for these statistical slumps has been pointed at last year's quarterback trio of Trevor Siemian, Brock Osweiler and Paxton Lynch. Now that the Broncos have signed Case Keenum to direct the offense, we'll see if that's true.
Behind Thomas, who is 30, and Sanders, 31, is an infusion of youth. Sutton will play with hopes he will quickly emerge as the No. 3 receiver. Hamilton also got plenty of first-team reps during the offseason.
Tiny-but-fast Isaiah McKenzie, who struggled as a rookie, will get a chance in year two to become the slot receiver.
Second-year receiver Carlos Henderson, a third-round draft pick last year, spent his entire rookie season on injured reserve following thumb surgery and did not have a good offseason.
Strength: If all goes well, this group has an exciting mix of decorated veterans in Thomas and Sanders, and promising rookies in Sutton and Hamilton.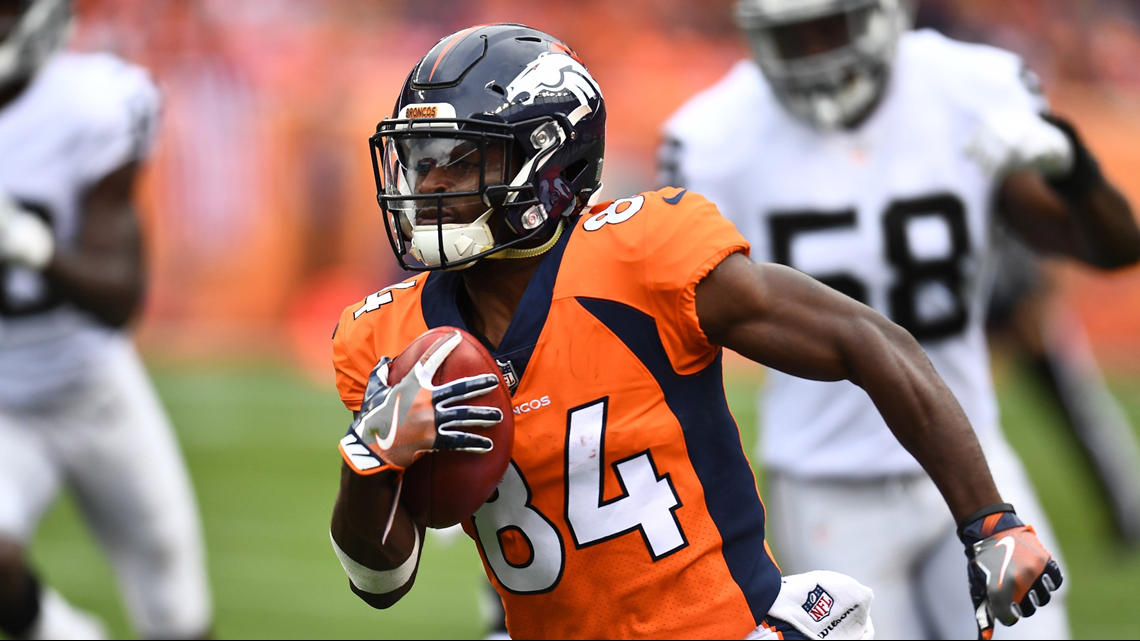 Question mark: There are many, starting with whether Thomas and Sanders can rebound now that Keenum is their quarterback.
Sutton and Hamilton are confronting the challenge that rookie receivers almost always struggle.
Just ask McKenzie and Henderson.
Perhaps, the biggest question mark is the health of Jordan Taylor after the fourth-year pro underwent offseason surgeries on both hips.
Everybody loves "Sunshine." His friendly disposition; long, blond locks; long, lean frame; enormous catching radius and hustling play has made him a fan favorite. Although he's not a burner, Taylor rescued the Broncos' punt return team last year by replacing the muff-prone McKenzie.
But the hip surgeries forced Taylor to sit out the offseason and he won't be ready for the start of training camp. It may be wise for the Broncos to place him on an injury list for the start of the season with hopes he can contribute in the second half.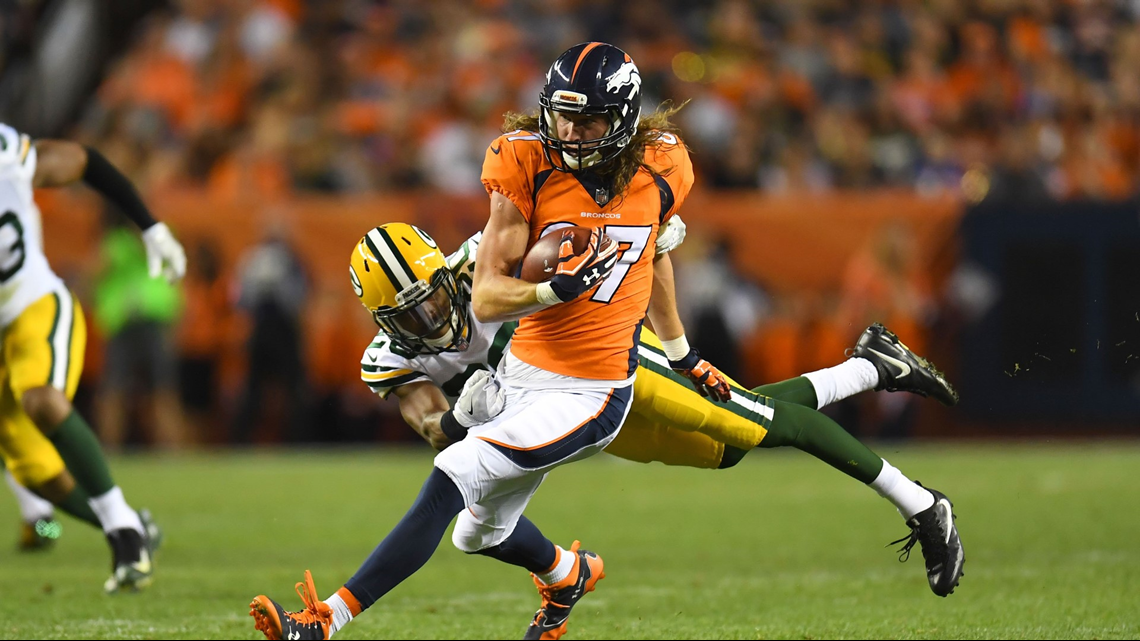 Pro Bowl material: Thomas (5) and Sanders (2) have combined for seven Pro Bowl appearances.
Sleeper: Tim Patrick. As an undrafted rookie out of Utah last year, he was cut by the Ravens, 49ers and Broncos. But he has an impressive 6-foot-5, 210-pound frame and he had a nice offseason. The Broncos' coaching staff likes him.
PHOTOS | Denver Broncos Receivers