KUSA — KUSA – Here's a top 5 mock draft that may not go the way the Broncos would like:
2. Bills (trade with Giants), Sam Darnold
4. Browns, Saquon Barkley
5. Broncos, Josh Rosen/Quenton Nelson/Trade back
In some ways, the Broncos have more player options at No. 5 than the Browns do at No. 1. The Browns must take who they believe is the best quarterback. For the Broncos, at least two quarterbacks will be gone by the time they're on the clock with the No. 5 overall selection, and maybe three. The top non-quarterback player, and maybe the top two, maybe be gone by No. 5.
It seems No. 5 could be viewed as a so-close, yet so-far-away position. It's also a slot where the possibilities are many. A look at some candidates the Broncos would consider either with their No. 5 draft pick, or a few spots later in the first round: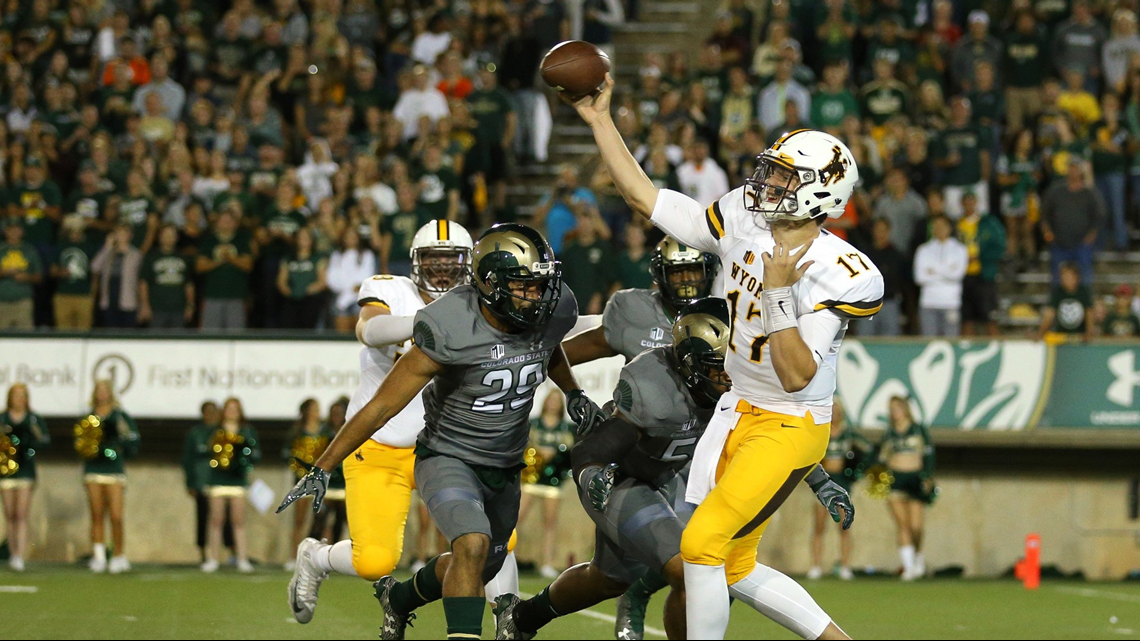 Josh Allen, Quarterback, Wyoming
This would be my No. 1 pick because he has once-every-two-generation-type physical talent. Yes, he is probably the fifth or sixth best quarterback in this class right now. Accuracy and ability to process reads are concerning. He might not develop as I think he would.
But I'd show faith in his coaches and his ability to learn with that 37 Wonderlic score of his.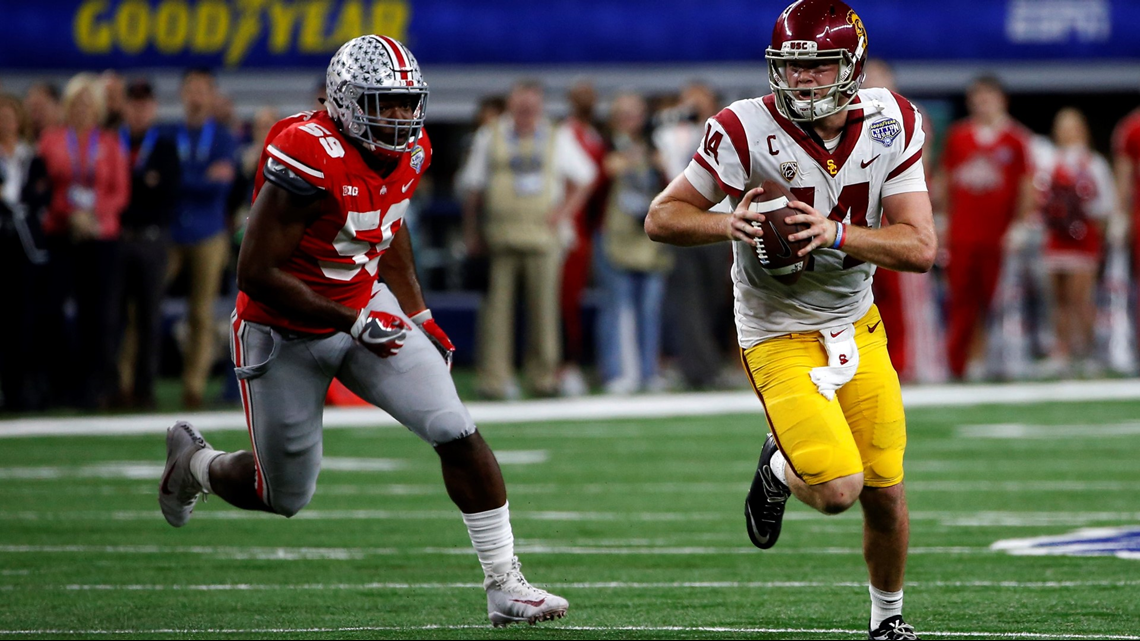 Sam Darnold, Quarterback, USC
Most view him as the most complete quarterback. Turnovers and an elongated release are a concern.
Doesn't turn 21 until June, which is a major plus, although there was thought he should have returned to play his redshirt junior season for the Trojans.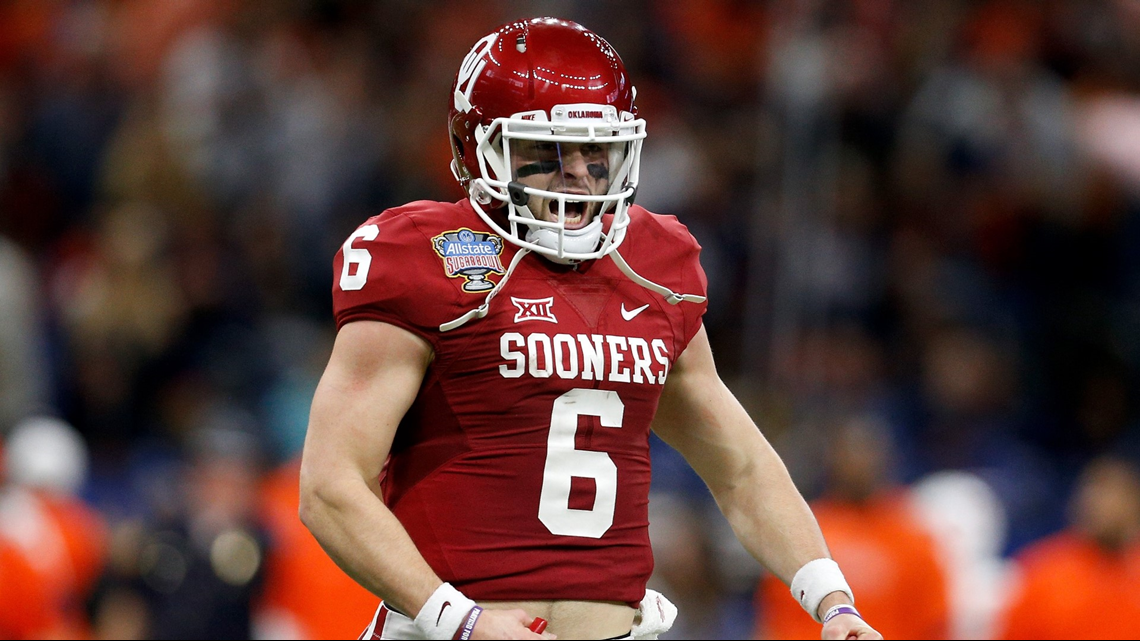 Baker Mayfield, Quarterback, Oklahoma
Case Keenum's honeymoon period in Denver would end the night of April 26 if, say, the Jets took Rosen at No. 3, leaving Mayfield for the Broncos at No. 5.
The Broncos will have dinner with Mayfield on Monday night, then visit with him at team headquarters Tuesday.
It will be their fourth significant, offseason meeting with the Heisman Trophy winner. They also spent several days with Mayfield at the Senior Bowl in late-January, had a 15-minute formal interview with him at the NFL Combine in early-March, and watched his Pro Day workout in Norman, Okla. In mid-March.
And the Broncos brass loved the playmaking skills he showed on tape before they got to know him.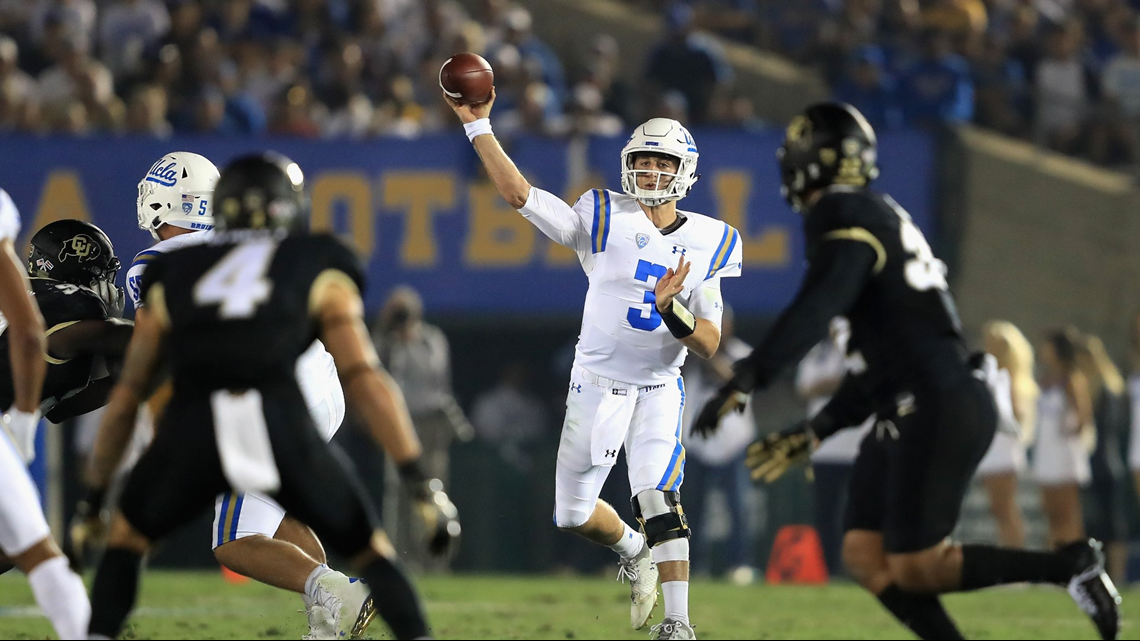 Josh Rosen, Quarterback, UCLA
Considered the best pocket passer among the Big 4 draftable quarterbacks and therefore the most NFL-ready. He also has an edge to his personality the Broncos like. It's maybe not Mayfield's over-the-top edge, but Rosen has demonstrated a bite during his draft interview process.
Having him sit as a rookie, though, would be time wasted. If he's the only quarterback of the Big 4 remaining by the time the Broncos pick at No. 5, I wouldn't be surprised if they trade back with a team that is willing to move up to get Rosen.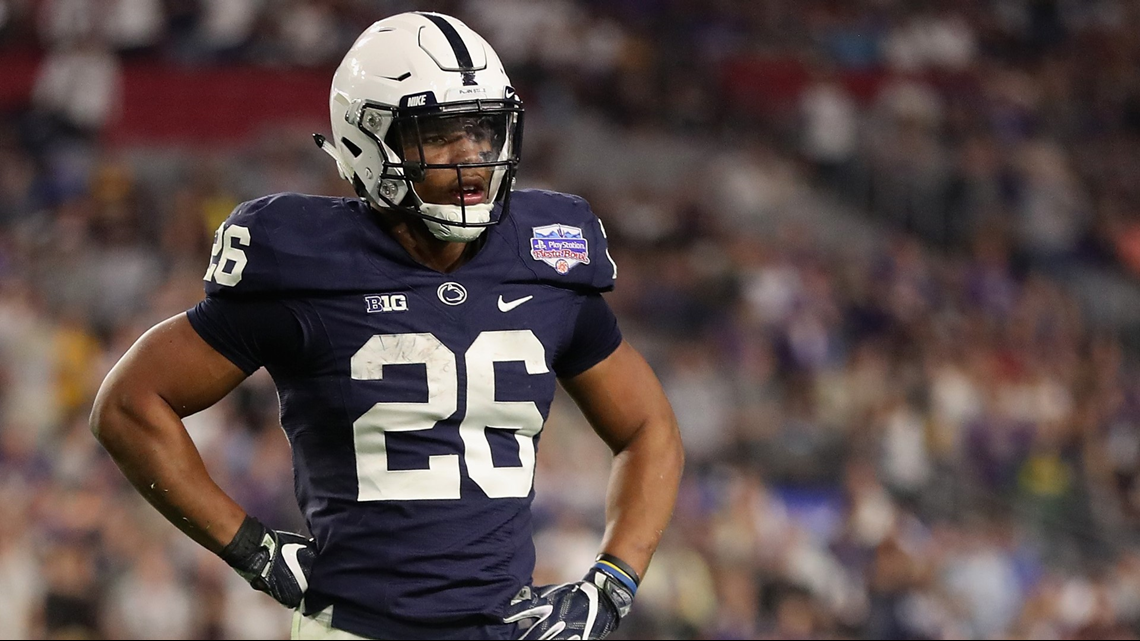 Saquon Barkley, Running Back, Penn State
Ever since the value of running backs reached bottom in 2013 and 2014, when zero ball carriers were taken in the first round, there has been a run of franchise running backs taken high in the first round.
Todd Gurley in 2015. Ezekiel Elliott in 2016. Leonard Fournette and Christian McCaffrey in 2017.
The Browns haven't had a 1,000-yard rusher since Peyton Hillis in 2010. All projections have the Browns not bypassing their obvious need and taking Barkley with one of their top two picks.
But if somehow Barkley slipped to No. 5, the Broncos would have a difficult time passing him up – although they might because this is considered the deepest running back classes in years.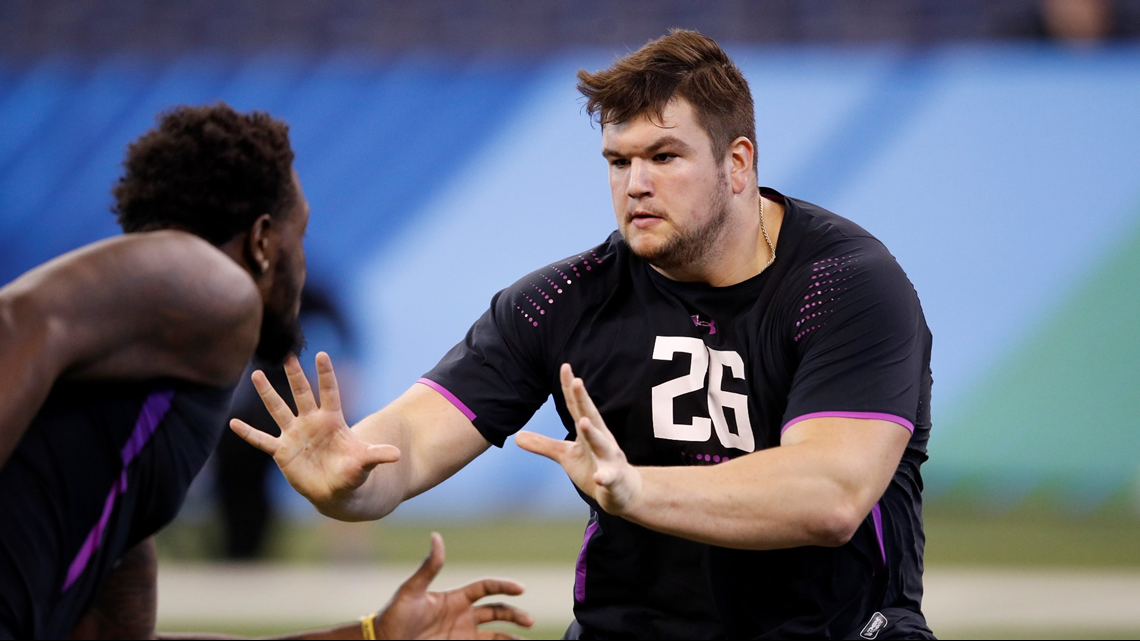 Quenton Nelson, Guard, Notre Dame
Sometimes, it takes courage to take the safe choice. John Elway has guts, but they're known to churn in a swashbuckling manner.
The Broncos agree with everyone else that Nelson is a once-every-decade guard. Problem is, guard is considered one of the game's less-valued positions. You'd like to pick a game-changer at No. 5 but as they say, sometimes the pursuit of greatness is the enemy of good. Something like that.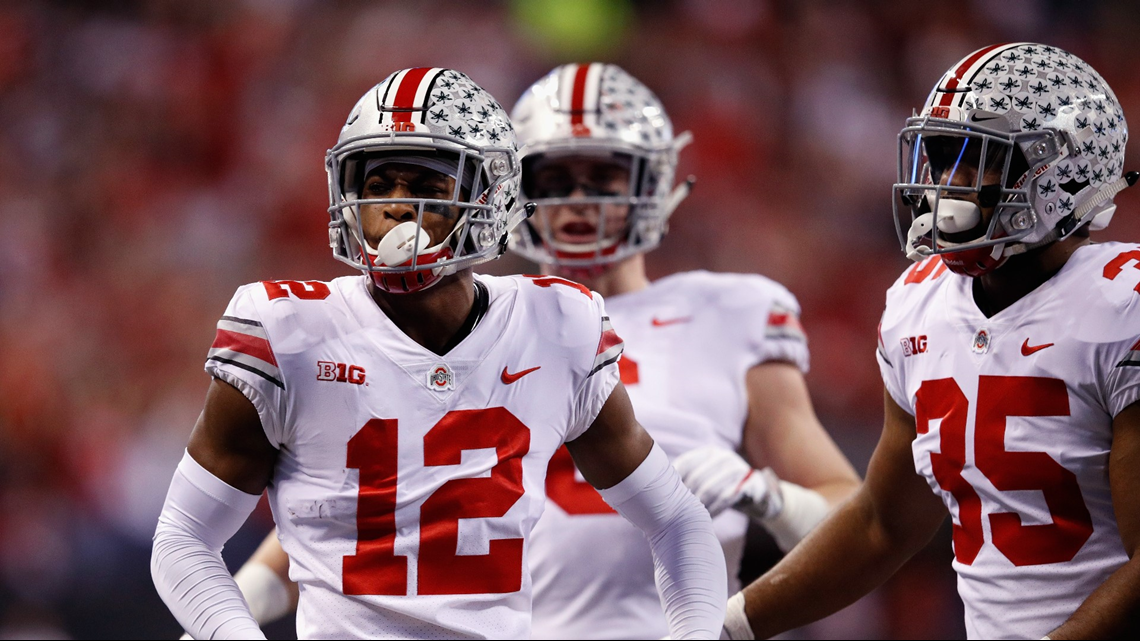 Denzel Ward, Cornerback, Ohio State
It's really not Bradley Roby who replaces Aqib Talib. It's Tramaine Brock.
Ward is considered the best pure corner in this draft as Alabama's Minkah Fitzpatrick is a tweener between corner and safety.
Corner is a more valued position than running back or guard. It's possible the No. 5 slot would be considered too rich for Ward, but the Broncos probably couldn't trade more than three or four spots back and expect to get him.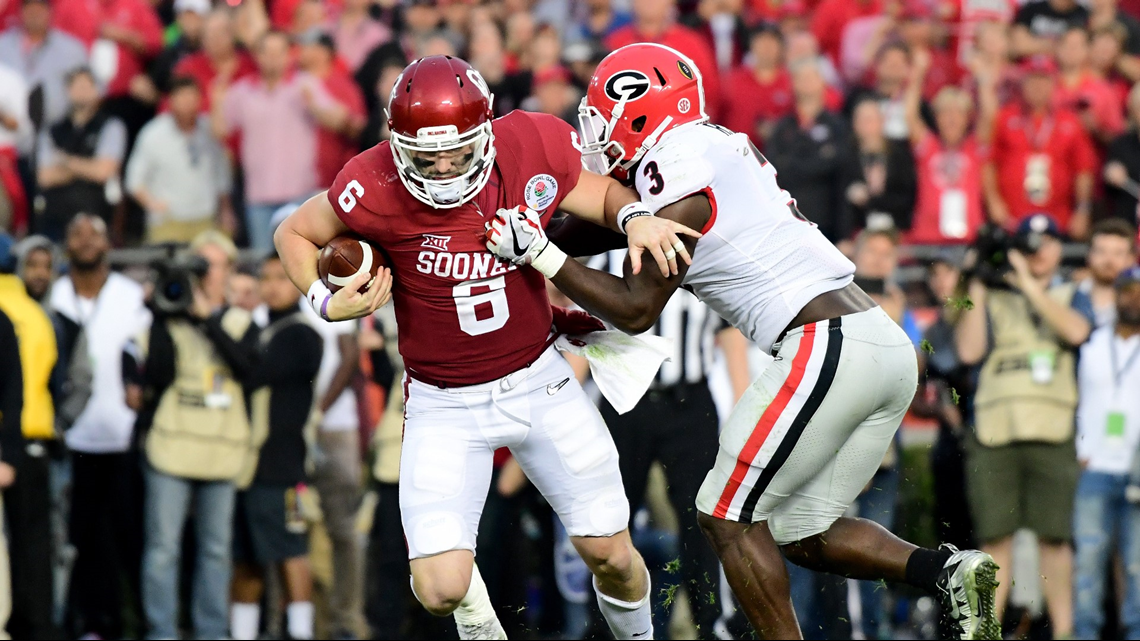 Roquan Smith, Linebacker, Georgia
Tremaine Edmunds, Linebacker, Virginia Tech
The Broncos want a 3-4 inside linebacker within the first five rounds of this draft. Edmunds can run and could be an inside Will on first down, outside rusher on third down. This position would likely come into play if the Broncos trade back from No. 5.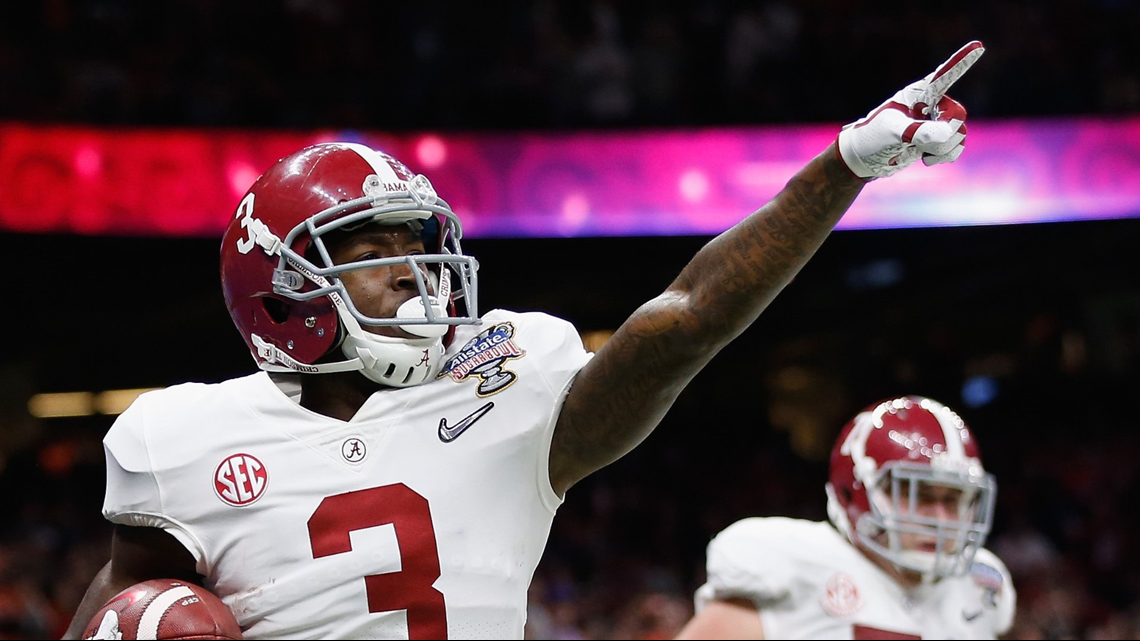 Calvin Ridley, Wide Receiver, Alabama
Courtland Sutton, Wide Receiver, SMU
I believe adding a young receiver to the Demaryius Thomas/Emmanuel Sanders mix is the Broncos' No. 1 need.
Problem is, this is not a strong, first-round class so a receiver would come into play only if the Broncos trade back.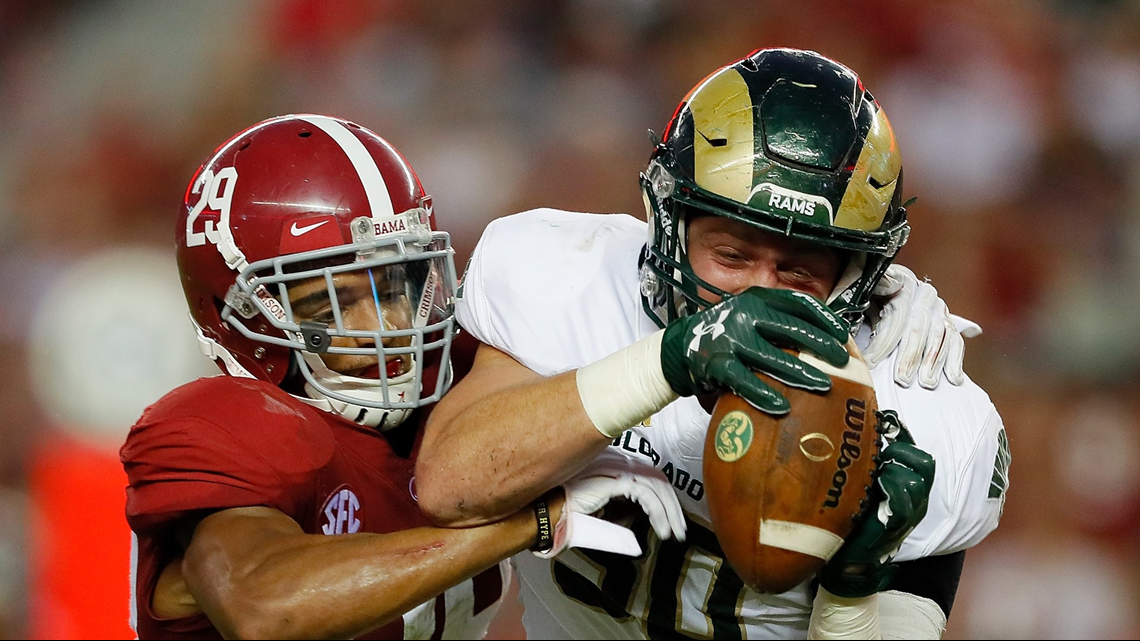 Bradley Chubb, Defensive End/Linebacker, North Carolina State
Minkah Fitzpatrick, Defensive Back, Alabama
The Broncos have taken enough Chubb-type players in the top two rounds in DeMarcus Walker and Shane Ray – although both players must come on in 2018. And with the addition of Su'a Cravens to a group that includes Darian Stewart, Justin Simmons and Will Parks, the Broncos are set at safety if that's what they view as Fitzpatrick's best position.