SANTA CLARA, Calif. — If you just broke one of Von Miller's sack records, then you must be a pretty good pass rusher.
Bradley Chubb is living up to the enormous expectations of a No. 5 overall draft pick. Chubb got two sacks Sunday in the Broncos' 20-14 loss to the San Francisco 49ers to give him 12.0 on the season and the team's new rookie record.
Rulon Jones in 1980 and Miller in 2011 had shared the rookie record with 11.5 sacks.
"It's not something that was my goal,'' Chubb said. "I just wanted to make an impact as fast as I could. To do something like that is a blessing, but it's not something I can celebrate today. We've got priorities right now.
"It is a blessing, I'm very happy but we've got more three games and we need to win those and hopefully get a playoff berth.''
To be fair, Miller had 10.5 sacks through the first 11 games of his rookie season, then underwent surgery to repair a broken thumb. He missed one game and played the final four games with a club-like creature on his hand.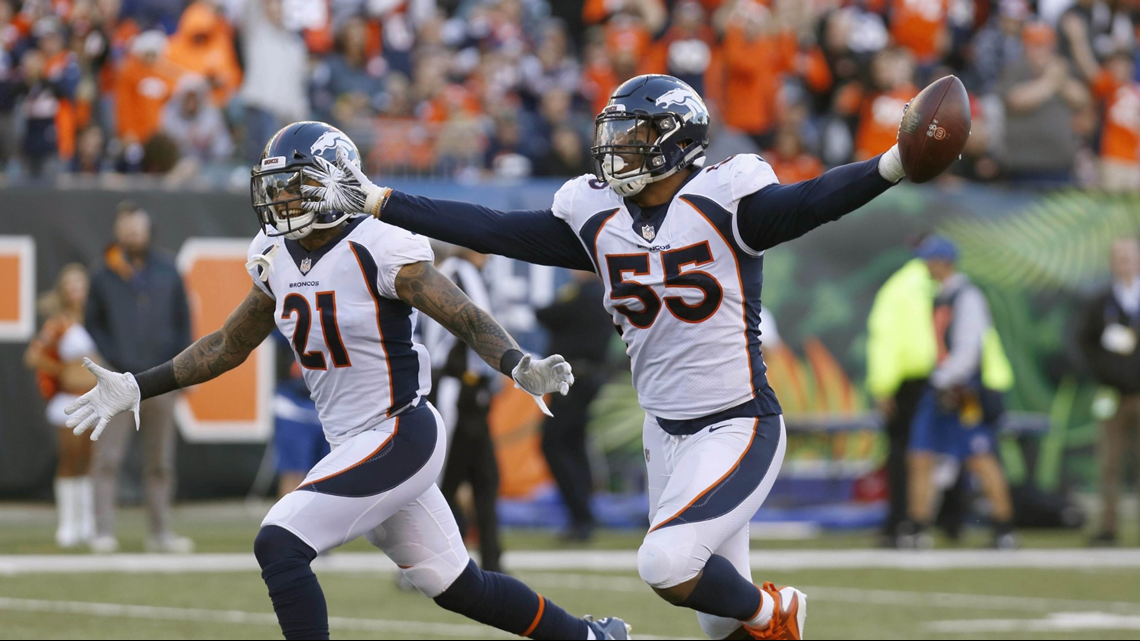 He had just 1 sack in the team's final five games. Still, Miller gave props to his young pass-rushing partner.
"It's an incredible feat, especially here where - the Denver Broncos, we have a history of pass rushers,'' Miller said. "Especially young pass rushers that come in and play well. For Chubb to not only break the Broncos' rookie sack record but have an opportunity to break the league record –Jevon Kearse with and a half sacks – is incredible.
"I've said that since Day 1. He's a helluva player and I'm blessed to have a top 5 pick and a player like him. I was watching today and just his excitement and his energy on plays people don't even see. He's going to be a great player for us and I'm excited to be able to play with him for years.''
As Miller said, Tennessee's Kearse set the NFL rookie record with 14.5 sacks in 1999. That Chubb is within reach is even more remarkable considering he had just 1.5 sacks through the Broncos' first five games.
Then came a combined 5.0 sacks in back-to-back games against the Los Angeles Rams and Arizona Cardinals in weeks 6 and 7 and Chubb was on his way.
"I think it was just me understanding that I'm here to play football,'' Chubb said. "I'm not here to overthink. I'm not here to reinvent the wheel. I'm just here to play football the way I've been doing since I was 6 years old. Just have fun and understand that even though I'm on the biggest stage, it's still football, a game I love. So, I had to just get back to that.''
Was he focusing too much on technique or the playbook instead of letting his natural talent flow?
"A lot of times I went out there trying to be the guy who didn't mess up,'' he said. "So, I just went out there and dropped that mindset and started playing football.''