KUSA — Vail is the one of the biggest names in skiing but Tommy Boyd with the Vail Valley Foundation says after waiting for a few years, it's about to ride back into the pro cycling world.
"Pro cycling history in Vail is really rich and it's great to have it back," Boyd said.
Vail will host the first two stages of the Colorado Classic, bringing circuit racing back to the city for the first time since 1988.
"You will see them go by 8, 9, 10 times cheering them on as they go," Boyd said.
The race route will travel between West Vail and East Vail will mean lane and road closures from 9 a.m. and end at approximately 3:30 p.m. on frontage roads, according to the Colorado Department of Transportation.
Drivers can expect closures on the Interstate 70 Frontage Road, Vail Valley Drive, Mill Creek and Forest Creek roads. Drivers should be prepared for lane and road closures and traffic shifts after exiting Interstate 70 at the Town Center Interchange (Exit 176) and along the South Frontage Road in the Town Center area.
Stage 2 of racing will send racers up Vail Pass in an iconic course that brought big crowds during the USA Pro Challenge years.
"This is the section of course that really put Vail on the world cycling map because it is a lot of elevation, it's very curvy and it's challenging," Boyd said.
Stage 3 and Stage 4 will bring racing back to Denver and the RiNo district.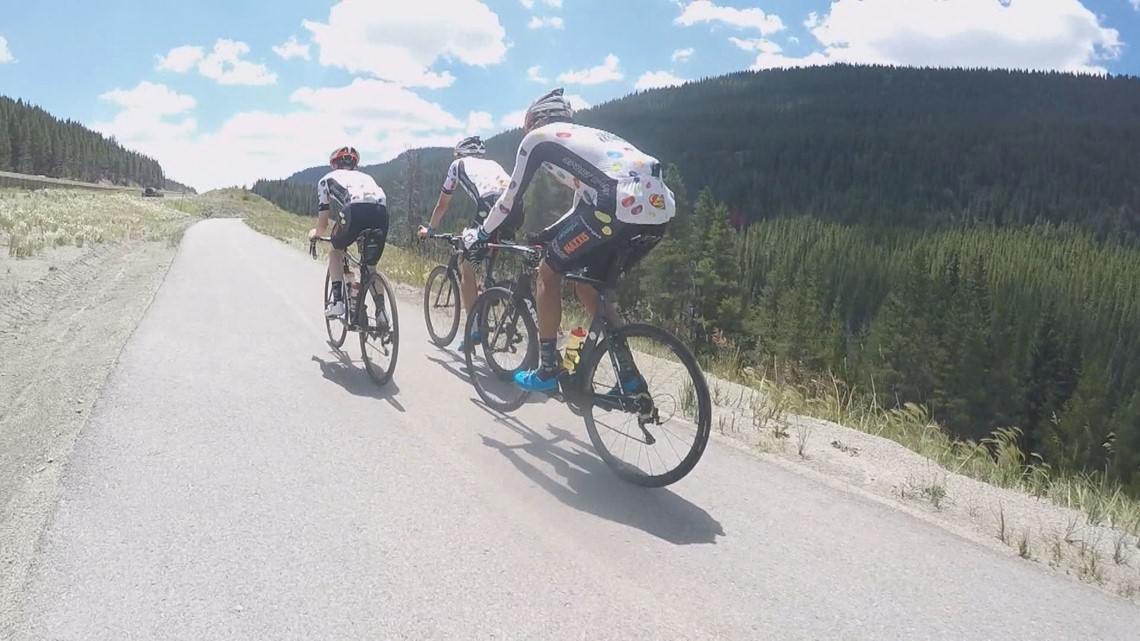 Ken Gart with RPM Events says those stages will highlight some of Colorado's most beautiful scenery as well as difficult terrain along the Front Range.
"Goes up Lookout Mountain which is fantastic, iconic Golden," Gart said. "Goes over the Red Rocks along Dinosaur Ridge and then comes back the same route about 100 miles that will be killer."
After racing all day, people will get to see some great live music at Velorama Festival in
Denver's RiNo Art District.
"'We take the party seriously and we take the music seriously just like the cycling," Gart said.