LAKEWOOD, Colo. — It's said that less than 10 percent of people who pursue karate will ever obtain their first degree black belt, and it takes years of practice to achieve that accomplishment. Of that 10 percent, one woman at 5280 Karate Academy Foundation in Lakewood is defying even more odds.
"We had her before she was a white belt, and we worked to get her ranked all the way up to black belt, and now she's a black gold belt," Grand Master Robert Lewis, the owner and founder of the academy, said of his student.
Anita Liuzzi practices karate for all of the same reasons as any other student.
"To be able to protect myself if I was out in public and somebody tried to hurt me," she explained.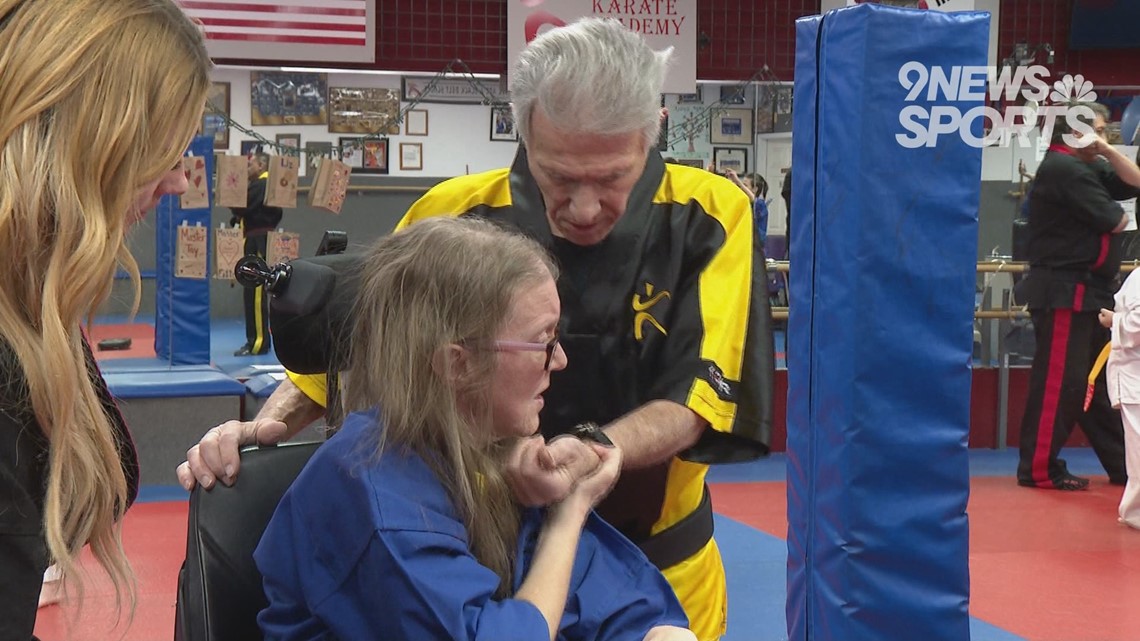 She's just not like every other student at the academy...she's extraordinary. Liuzzi lives with muscular dystrophy and has adapted her martial arts practice for her wheelchair, along with a curated curriculum from Grand Master French.
"Grand Master French has come up with a saying initially when he was teaching me. Instead of looking at myself as 'handicapped,' look at myself as being 'handicapable,'" she said.
Capable is an understatement. Liuzzi took control of her life and her situation, and is now one step closer to her goal of becoming a second-degree black belt and instructor.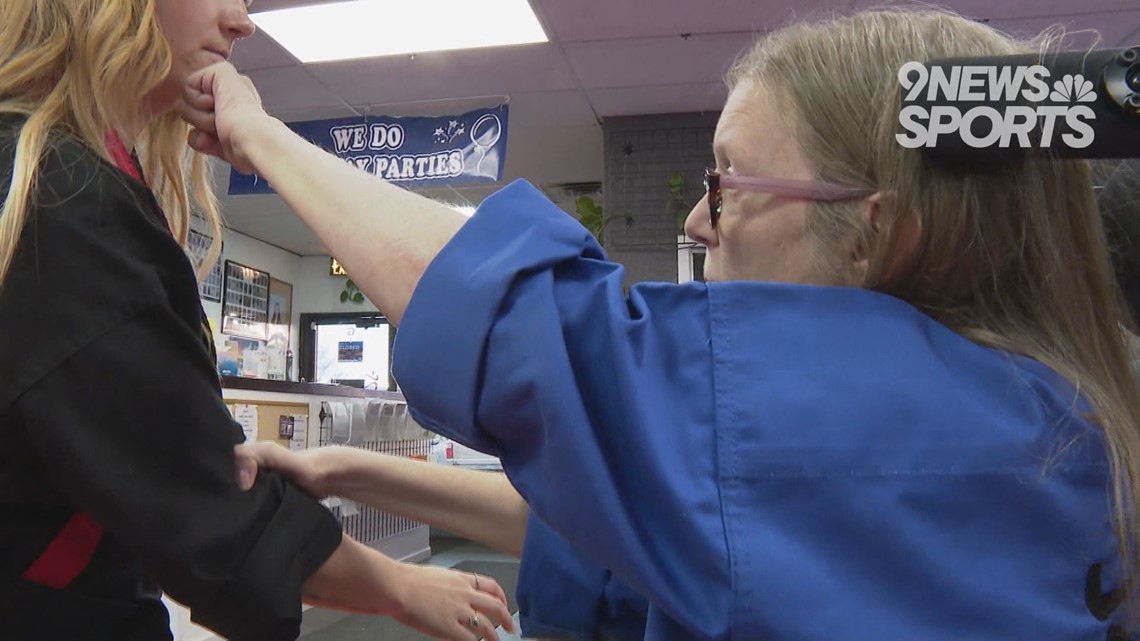 "She makes things happen, she finishes where she starts, and she goes all the way to the end, she don't give up," Grand Master Lewis said. "She's not a quitter."
That no-quit attitude has earned her another stripe on her belt -- the second of her first degree.
"I've proved to people, just because I'm in a wheelchair, you put your mind to it, you can achieve anything," she said.
5280 Karate Academy Foundation is a non-profit 501(c)3 martial arts studio with locations in Lakewood and Westminster, Colorado.