DENVER — When Lynnzee Brown came to the University of Denver in 2018, she was searching for something.
"I have only brothers and they're all older, so I always kind of longed for that female connection," she said.
McGee, a 2016 NCAA Floor Exercise Champion, showed Brown around campus when she toured for the first time in 2013. Addison, a 2018 graduate, greeted her as one of the friendly senior faces.
"Just seeing people who look like me doing big things show me that it is possible and it definitely helps that they're good people too," Brown said.
Now, in her sixth year with the Pios, Brown is looking to leave her unique mark on the program, by creating a tribute to those who blazed the trail to the floor. Her 2023 (and final collegiate) floor routine uses pieces of McGee's and Addison's most famous dances.
"One of the parts that are the most iconic of Nina McGee's is her intro to a Fifth Harmony song, and every time I would watch her do it as a young gymnast, I would watch the crowd and little girls' faces would light up, so I'm just super excited for that fan engagement in the first corner right before the first pass. Then, after the first pass, I'm doing a piece from Nikole from Beyonce, and I've always loved Beyonce, and it's something that we've always had in common. It's a more sassy, slowed-down moment, and at the very end, I kind of put my own spin on it and I'm doing a section to 'Let Me Clear My Throat,' by DJ Kool."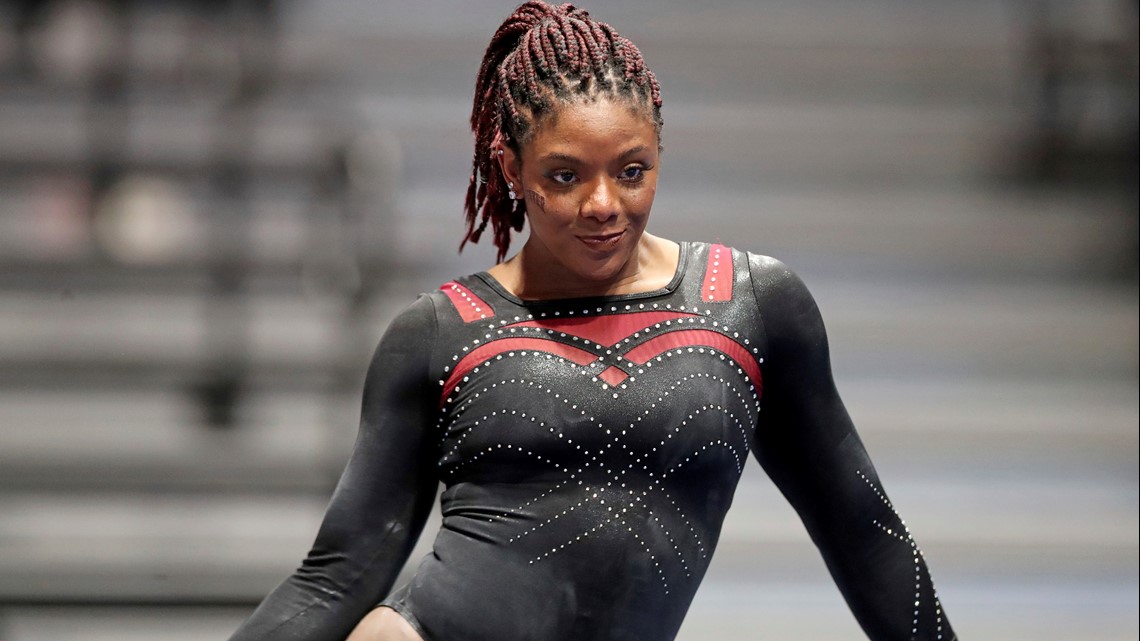 The routine is fun, sassy, and fierce, but to Brown, it's also personal.
"Gymnastics is more than just the gymnastics itself, it shows who you are and it's an avenue to success and having a fulfilling life and without this step, I couldn't be where I am today and where I want to go in the future," she said.
And within that future, she's leaving behind a footprint for others to follow.
"I've been describing this routine as kind of a legacy project in my head," Brown said. "I hope that whoever comes next, we have a freshman named Mila [Brusch], and I hope it's a brown girl legacy, and one day she will take on this project and make it her own, and it will kind of be a tradition through Denver Gymnastics."