THE INSPIRATIONAL COACH
"It's a real big inspiration to us as a team."
It might have been destiny for Vance Lefort to end up on a football field.
"I played baseball. I played basketball in high school. I wrestled," Vance said. "But football was always my first love."
A former Colorado State University linebacker, the 6-foot-3, 245-pounder has spent the last 11 seasons as an assistant coach at Fossil Ridge High. Vance still towers over his teenage athletes, but in the last year, he has lost close to 100 pounds and nearly all his strength.
A byproduct of the stomach cancer he is currently battling.
"His clothes didn't fit. His hat was a little too big for him," said senior safety and running back Casey Knutsen. "It was just crazy to see how much he had changed in a short amount of time."
"He's just such an inspiration. Even when he got his diagnosis, he didn't tell the team about it for a long time because he didn't want anyone to look at him differently," added senior right tackle Zach Heckman. "We knew something was wrong, but we didn't know what was wrong because he had such a good attitude through the whole thing."
Despite being in uncomfortable pain, Vance chooses to be on the field with his players. It's a healthy distraction from the medical supplies taking over his living room.
For 14 hours a day, Vance is hooked up to his feeding machine. The cream-colored formula is the only source of food that the 52-year-old has had since August.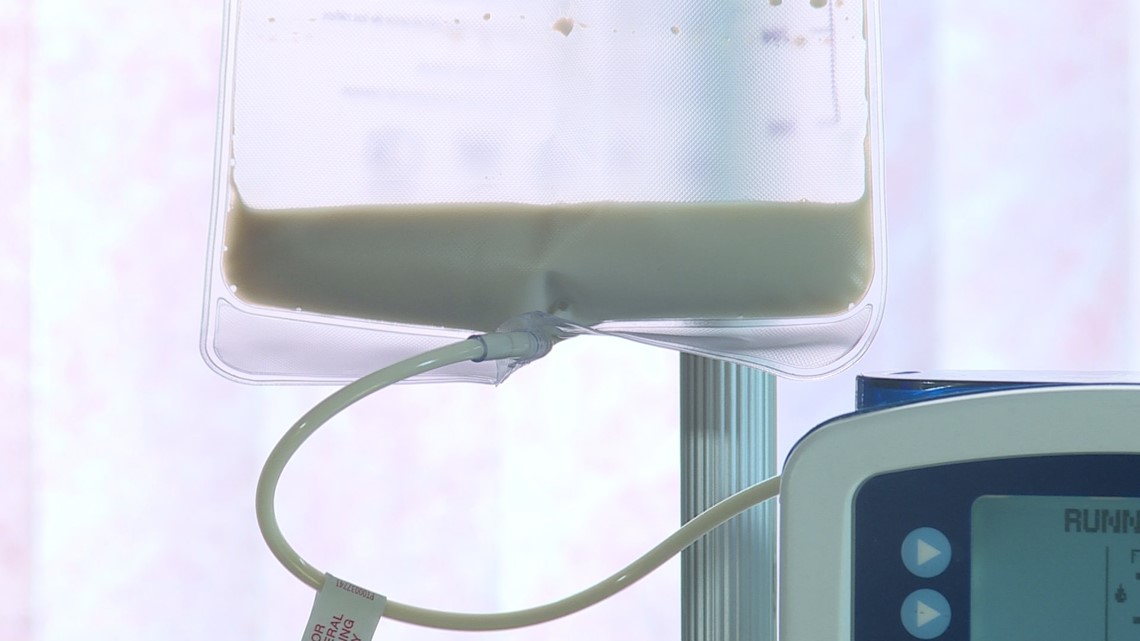 "He can't eat normal foods, he can't drink drinks," said his wife, Kelly. "He has a tube coming out of one side, another tube coming out of the other side because he can't have anything filling his stomach."
Vance takes it all in stride. While the machine beeps and buzzes, he passes the time by watching TV, listening to podcasts, reading from a stack of books, or by calling friends to talk and pray.
"We just have a one day at the time motto and that's how you have to do these kind of long illness. Just one day at a time," said Vance. We joke that this is a standard quote for a football coach, but it's true none-the-less.
At the time of this interview, Vance is happy and eagerly looking ahead to the future. After all, he has been to hell and back just to get to this point.
THE MISDIAGNOSIS
"By November, December, I started getting worse."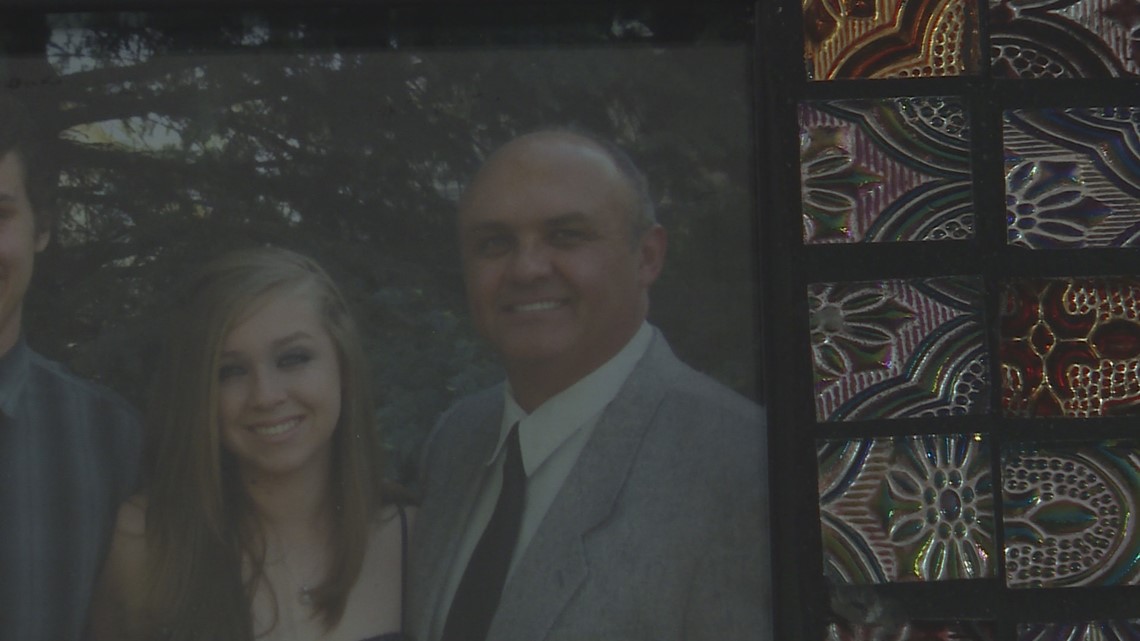 Towards the end of the 2017 football season, Vance was feeling tired. He was also losing some weight, but he didn't think too much of it since the stress of a football season typically takes a lot out of a coach.
By the time the holidays rolled around, his appetite was disappearing, he felt consistently full and he started having bad belching. Thinking he had an ulcer, he scheduled an appointment with his doctor, who then referred him to a gastrologist.
The original diagnosis was gastroparesis, a condition that affects the stomach muscles and prevents proper stomach emptying, according to The Mayo Clinic. For the next five months, Vance took various medications, even traveling to Canada for one that wasn't approved in the United States. As the months passed, he continued to lose weight and was now consistently throwing up.
The medicine wasn't working. Something was still wrong.
That July, the Lefort's contacted the Mayo Clinic in Rochester, Minnesota, searching for answers. One of the top hospitals for gastroparesis, they were informed that there wouldn't be an opening until November. Disappointed, Vance was told to check every Monday for the rare chance of a cancellation.
The following Monday, the stranger's advice paid off. There was an opening, but it was right before the high school football season started.
"I think the woman on the other end had to be an angel because she heard my hesitation, and she said, these appointments don't come open. You need to take this appointment," Vance said.
The Lefort's were able to make last-minute travel arrangements to get to Minnesota in time for the appointment. That first day was filled with doctor introductions and tests.
Sometime between lunch and dinner, the Lefort's got a phone call.
"I have some bad news. You were misdiagnosed. You have cancer," Vance said. "I was kind of shocked, you know. But at that point too, I also knew that I was in God's hands and he was going to take care of it."
The doctors never gave Vance a stage or a time frame, just that it was intermediate stomach cancer.
"You sit there and think, I've just been told I have cancer. They don't know if it's stage 1 or stage 4. If you have a month to live, if they can get it. You just don't know."
The couple had a restless night. They prayed. They cried. They punched pillows. And they prayed some more.
The next few days involved more testing, but they finally were told some good news: the cancer had not spread outside the stomach and there was a good possibility that they could do treatment and surgery to remove the tumor.
"We still had a few more hurdles that we had to get through."
THE FIGHT FOR SURVIVAL
"He's a fighter. He was fighting literally for his life."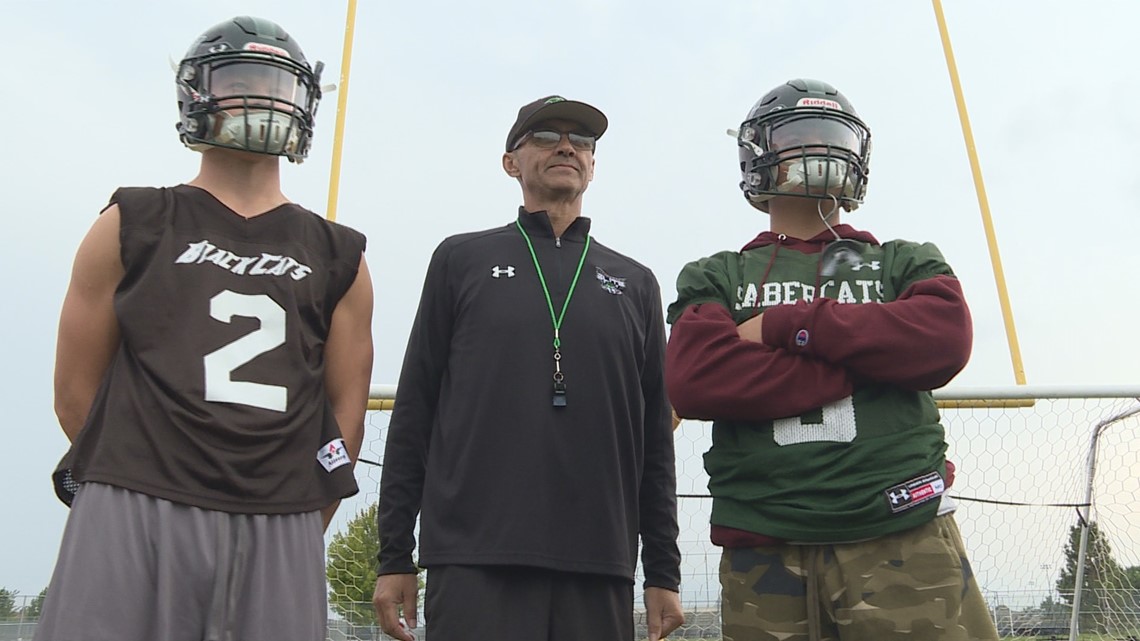 Now armed with the truth and a game plan, the Lefort's returned to Colorado just in time for the start of football season. In week three of the season, Fossil Ridge played a Thursday night game against Arvada West, but their special teams coach stayed home. The following morning, Vance was scheduled to start his first round of chemotherapy.
The next morning passed with no issues and he returned home to rest. While watching a Valor-Pomona football game on the couch with his son, the unthinkable happened.
"I felt just like this snap in my back, like a zip and a pop, and I started vomiting," said Vance. "I was like, we gotta go. We gotta go to the emergency room right now. I'm dying."
His body was so compromised from the cancer that his stomach had ruptured. The sickest patient at UCHealth Poudre Valley Hospital, Vance underwent three surgeries in one day alone.
"They had told Kelly a few times that she needed to get the family there because it was possible that I probably wouldn't make it through the day," Vance recalled. He admits he doesn't remember much, just lots of beeping, monitors, and tubes.
The images are much more clear for Kelly and his two children. A family friend snapped a few photos, but they are pictures that the Lefort's aren't quite ready to see just yet.
Against all odds, Vance survived. He credits his team of doctors and nurses for saving his life as well as the support of his friends and family.
"He's not gonna give up," said Kelly. "He knows that no matter what the outcome is, God's got him. He's got us. And it's gonna be okay."
THE FUTURE
"I see God healing me, working through me."
It's incredible to think what Vance has survived over the last year: The misdiagnosis, the life-saving appointment, his stomach rupturing, the multiple surgeries. Yet, he's standing firm that this was part of God's plan all along.
"I see God healing me, working through me. Using me as a testimony for his greatness, his goodness," Vance said when asked of what he sees in his future. "Whatever my everyday walk is, I want to be able to do that for as long as I can and be able to affect as many people as I can and try to show that love and power of God through my actions. If I can do that, then I'll be good."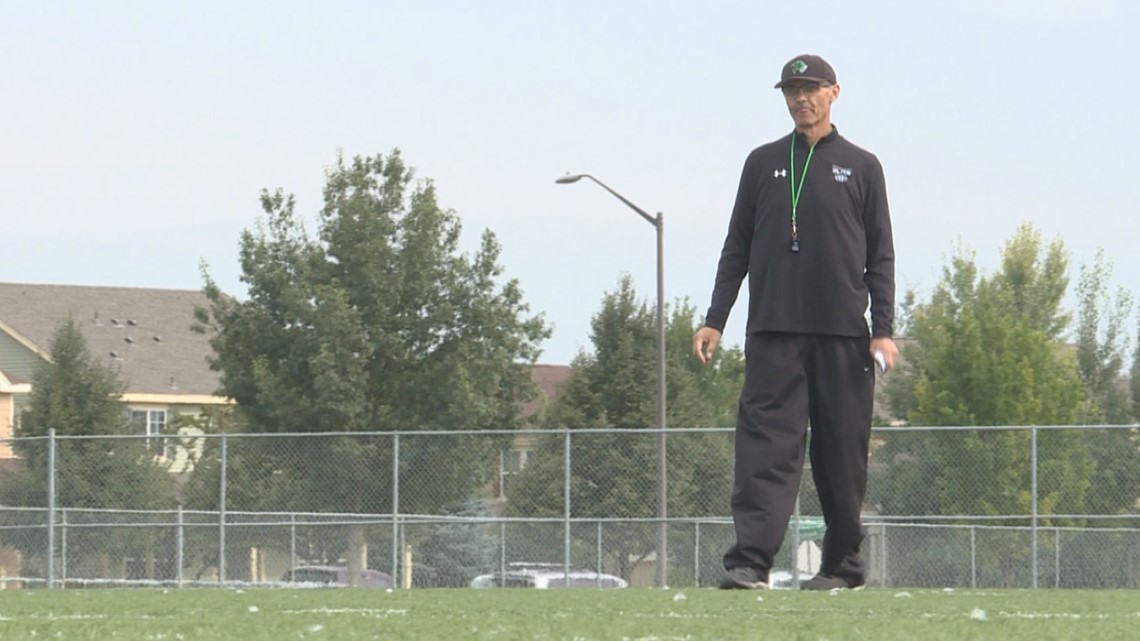 If you'd like to help the Lefort's in their fight against cancer, please go to: