DENVER — No matter what, history will be made Tuesday night at Pepsi Center.
Both Fort Collins and Valor Christian won their Frozen Four games on Thursday night to punch their tickets to the state championship game. Neither school has brought home a state title in program history.
3-seed Fort Collins advanced by holding off a late rally by 2-seed Chaparral in the semifinals. The Lambkins shot out to a 3-0 lead before the Wolverines responded with two goals of their own. It ultimately ended in a 3-2 victory for Fort Collins.
"We knew we had to get on them quick," sophomore forward Tanner Marsh said. "We got on them quick last time we played and then let off, so we knew we had to slow them down."
Marsh was referring to the regular-season meeting between the two teams, which Chaparral won when it was No. 1 vs. No. 2.
This time, it was the Lambkins who got revenge. That was thanks to goals like the one by Marsh in the opening minutes on a fast break. (watch below)
Fort Collins added goals by Jason Campos and Nolan Williamson to build a commanding three-score lead.
Chaparral eventually responded with a goal on a 5-on-3 opportunity from Blake Johnson in the second period. The Wolverines then cut their deficit to just one in the third period when Jackson Mundell found the back of the net.
Fort Collins will face Valor Christian, which won the first semifinal game against Regis Jesuit, in the state championship game at 7:30 p.m. Tuesday at Pepsi Center.
RELATED: Valor Christian edges Regis Jesuit in Frozen Four
"It's good to get a win. Now we need to take it to Tuesday and keep on it," Marsh said. "We can beat any team in the state if we play 5-on-5, just have to stay out of the box."
Chaparral's season ends with a 16-3-3 overall record.
PHOTOS | Fort Collins vs. Chaparral hockey in Frozen Four by Steve Oathout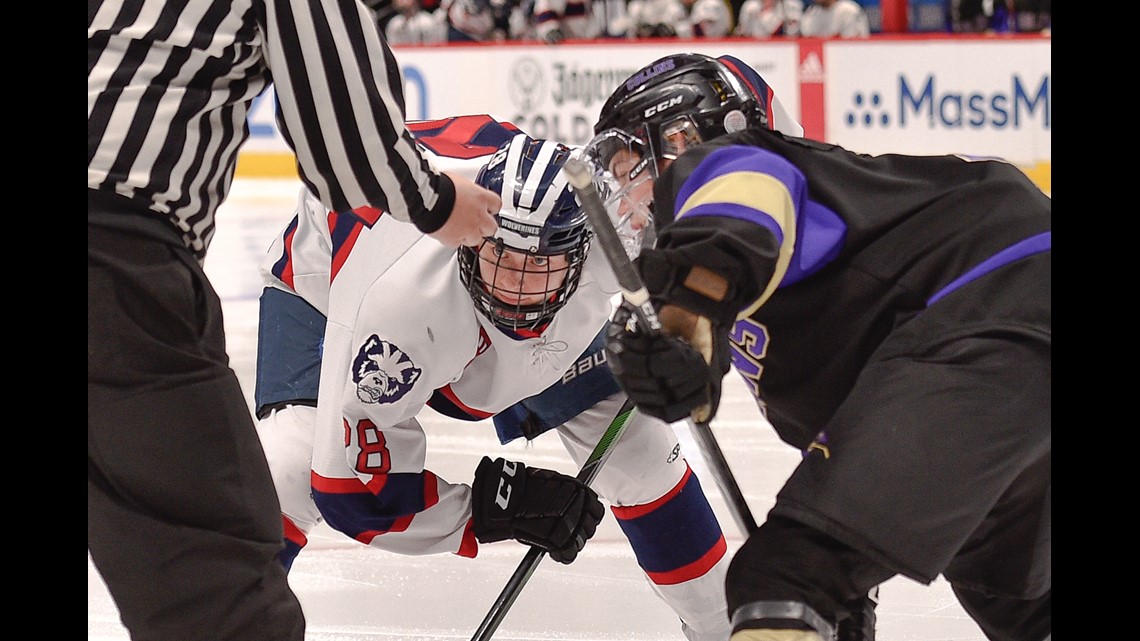 Watch the extended video above and see the highlights on the 9NEWS Prep Rally on Sunday morning!
RELATED: Regis Jesuit's dream run in 5A playoffs continues
RELATED: Prep Rally Honor Roll (3/3/20)
SUGGESTED VIDEOS | Sports