DENVER — High school football programs in Colorado had until Monday to notify CHSAA if they would opt to play in Season A this fall, or Season C in spring.
A total of 218 schools have chosen to play this fall — 79 percent of programs across the state. Only 58 teams opted to play in spring.
High school football teams can begin practice this Thursday, with games starting Thursday, Oct. 8. Here is a list of the teams playing in Season A: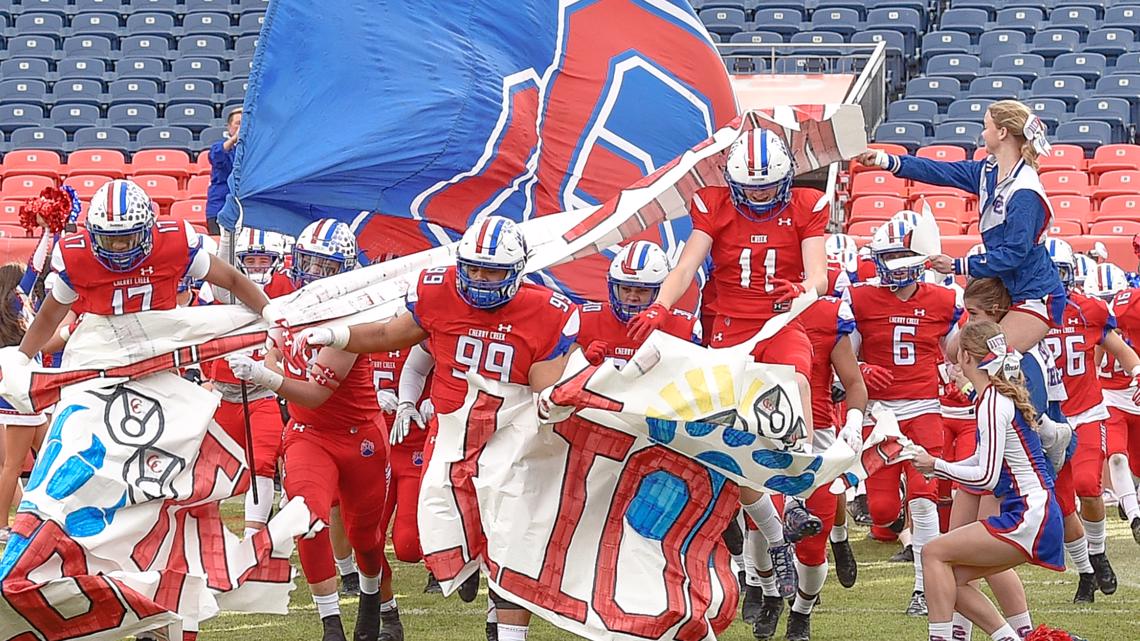 CLASS 5A
Centennial League: Arapahoe, Cherokee Trail, Cherry Creek, Eaglecrest, Grandview, Smoky Hill, Overland.
Douglas County League: Castle View, Highlands Ranch, Mountain Vista, Rock Canyon, ThunderRidge, Valor Christian.
Jeffco League: Arvada West, Columbine, Lakewood, Mullen, Pomona, Ralston Valley.
North League: Fairview, Fossil Ridge Horizon, Legacy, Poudre, Rocky Mountain, Prairie View.
South League: Chaparral, Doherty, Douglas County, Legend, Pine Creek, Regis Jesuit.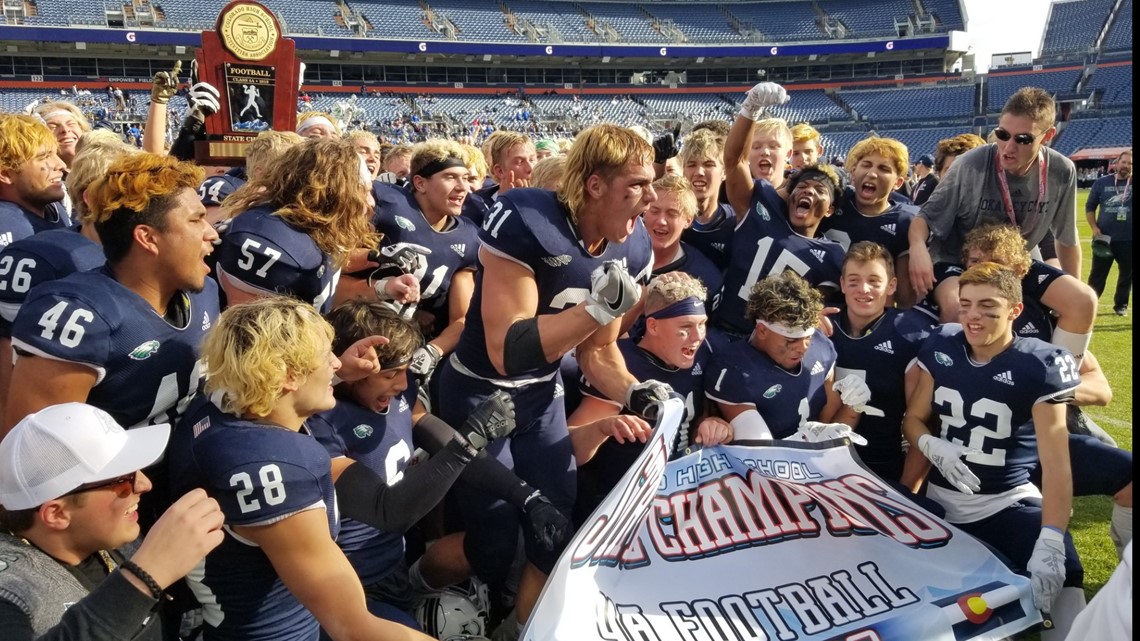 CLASS 4A
I-25 League: Cheyenne Mountain, Coronado, Liberty, Palmer, Thornton, Widefield.
Jeffco League: Bear Creek, Chatfield, Dakota Ridge, Golden, Standley Lake, Wheat Ridge.
Northern 1 League: Brighton, Broomfield, Erie, Heritage, Silver Creek, Windsor.
Northern 2 League: Greeley Central, Greeley West, Longmont, Loveland, Monarch, Skyline.
Southern League: Air Academy, Fountain-Fort Carson, Mesa Ridge, Pueblo West, Rampart, Vista Ridge.
Western Slope: Fruita Monument, Grand Junction, Grand Junction Central, Montrose, Palmer Ridge, Ponderosa.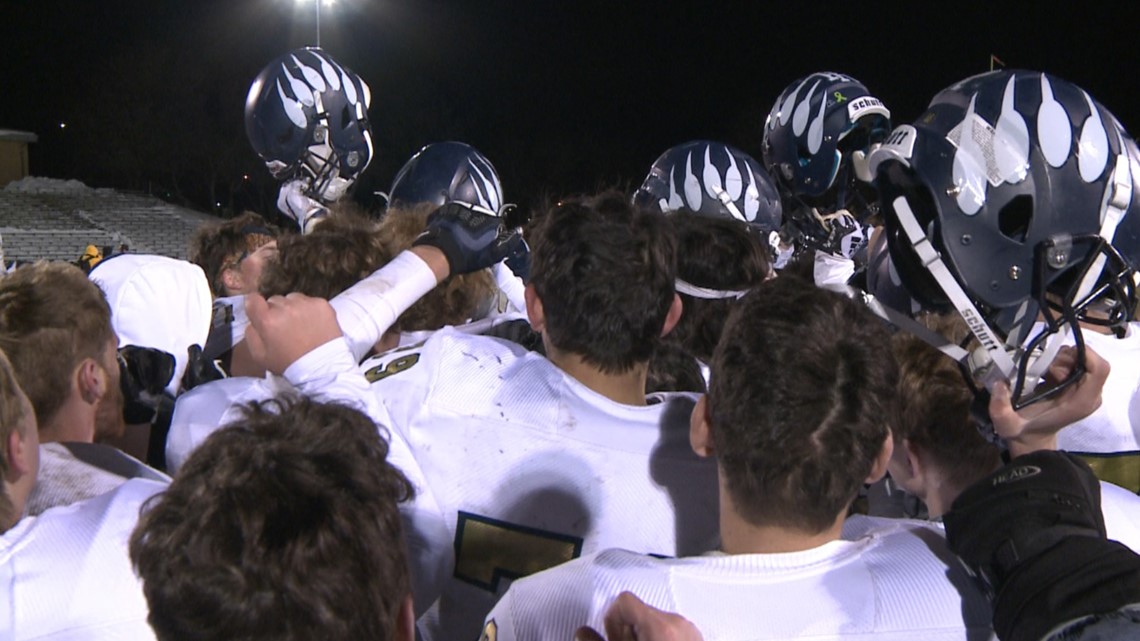 CLASS 3A
Colorado League: Discovery Canyon, Holy Family, Lewis-Palmer, Lutheran, Mitchell, Niwot, Riverdale Ridge.
Northern League: Fort Morgan, Frederick, Mead, Mountain View, Northridge, Roosevelt, Thompson Valley.
South Central League: Cañon City, Durango, Pueblo Centennial, Pueblo Central, Pueblo County, Pueblo East, Pueblo South.
Western Slope League: Battle Mountain, Conifer, Eagle Valley, Evergreen, Green Mountain, Palisade, Summit.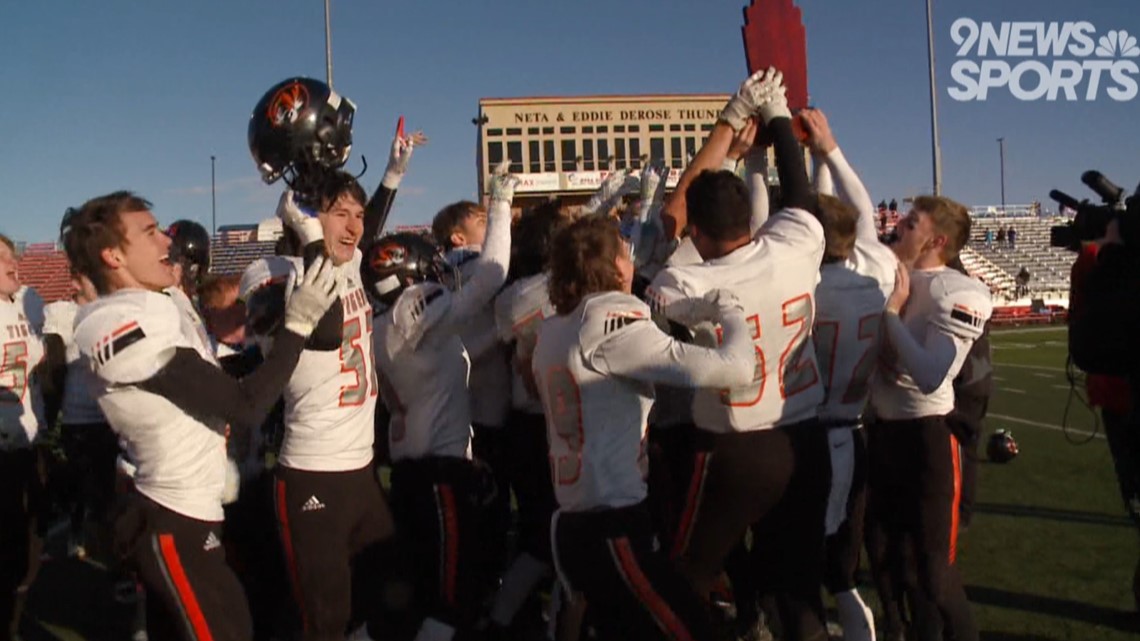 CLASS 2A
Patriot East League: Brush, Eaton, Fort Lupton, Platte Valley, Sterling, Valley, Weld Central.
Patriot West League: Alameda International, Arvada, Berthoud, D'Evelyn, Resurrection Christian, Severance, University.
West League: Delta, Elizabeth, Englewood, Middle Park, Moffat County, Woodland Park.
Southwest League: Alamosa, Bayfield, La Junta, Lamar, Manitou Springs, Pagosa Springs.

CLASS 1A
North Central League: Burlington, Highland, Holyoke, Limon, Wiggins, Wray, Yuma.
Foothills League: Banning Lewis Prep, Bennett, Jefferson, The Pinnacle, Platte Canyon, Prospect Ridge Academy, Strasburg.
Western Slope League: Cedaredge, Gunnison, Hotchkiss, Olathe, Meeker, Paonia.
Southern Peaks League: Centauri, Center, Del Norte, Dolores, Ignacio, Monte Vista.
Tri-Peaks League: Colorado Springs Christian, Florence, Peyton, Rocky Ford, Rye, Trinidad.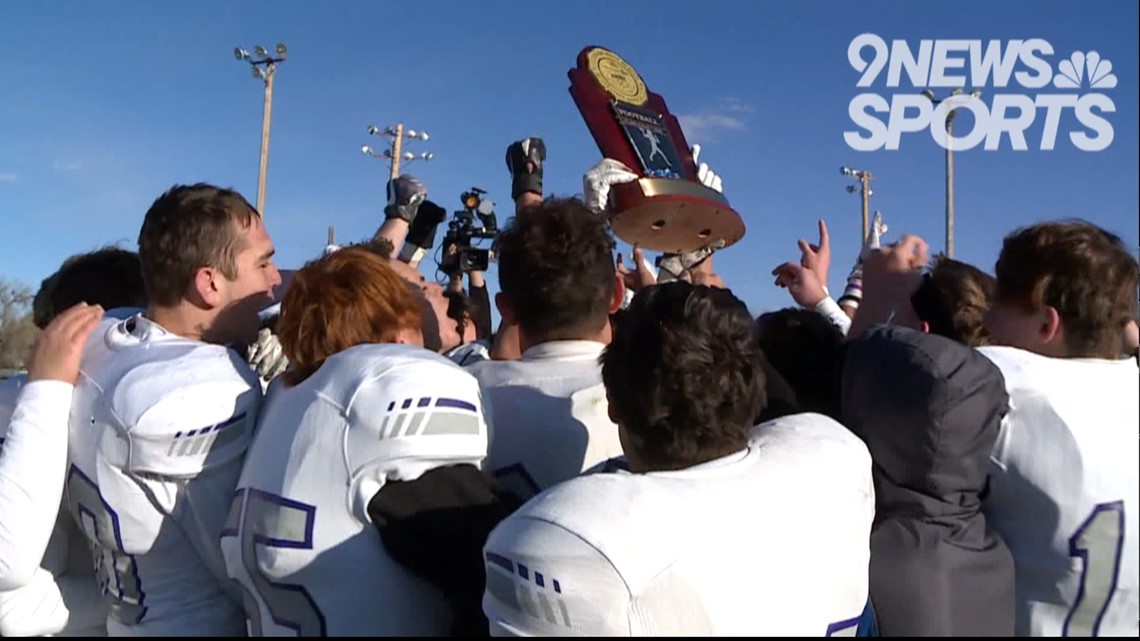 8-MAN
Arkansas Valley League: Crowley County, Fowler, Holly, McClave, Springfield, Wiley.
Central League: Byers, Denver Christian, Elbert, Lyons, South Park.
Mountain League: Dove Creek, Mancos, Norwood, Sanford, Sangre de Cristo, Sargent.
Northwest League: Gilpin County, Hayden, Rangely, Soroco, Vail Christian, West Grand.
Plains League: Akron Caliche, Dayspring Christian Academy, Haxtun, Merino, Sedgwick County.
Southern League: Calhan, Dolores Huerta Prep, Pikes Peak Christian, Simla, Swink.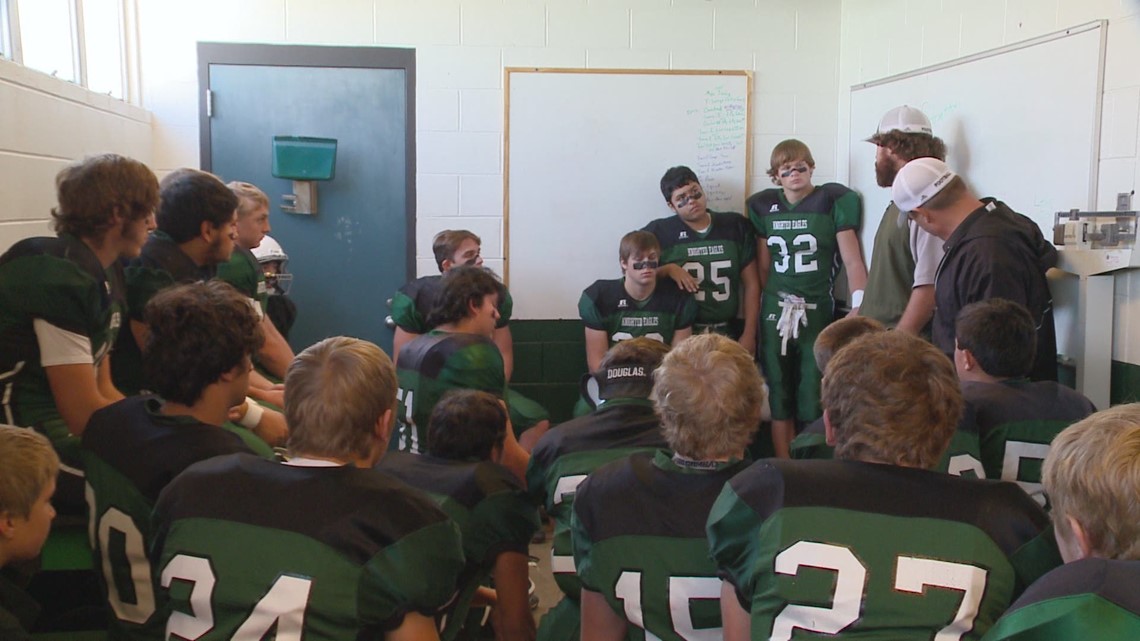 6-MAN
Central League: Deer Trail, Genoa-Hugo, Hanover, Kiowa, Miami-Yoder.
East League: Cheyenne Wells, Eads, Hi-Plains, Kit Carson, Stratton/Liberty.
North League: Briggsdale, Fleming, North Park, Peetz, Prairie.
Northeast League: Arickaree/Woodland, Flagler, Idalia, Otis, Weldon Valley.
Southeast League: Branson/Kim, Cheraw, Granada, Manzanola, Walsh.
Southwest League: Cotopaxi, Cripple Creek-Victor, La Veta, Mountain Valley, Sierra Grande.