The hockey team from Regis Jesuit High School is playing in the national high school championship this week in Minnesota.
Thursday, the first day of competition, RJHS played played the team from Marjory Stoneman Douglas High School in Parkland, Fla.
Regis beat Stoneman Douglas, 7-1, but the game was about so much more than the score. The Regis team presented the Stoneman Douglas with a banner signed by students, to show support after the deadly mass shooting at their school last month.
They also presented them with a Regis jersey that reads Stoneman Douglas on the back, and the number 17, for the 17 people killed.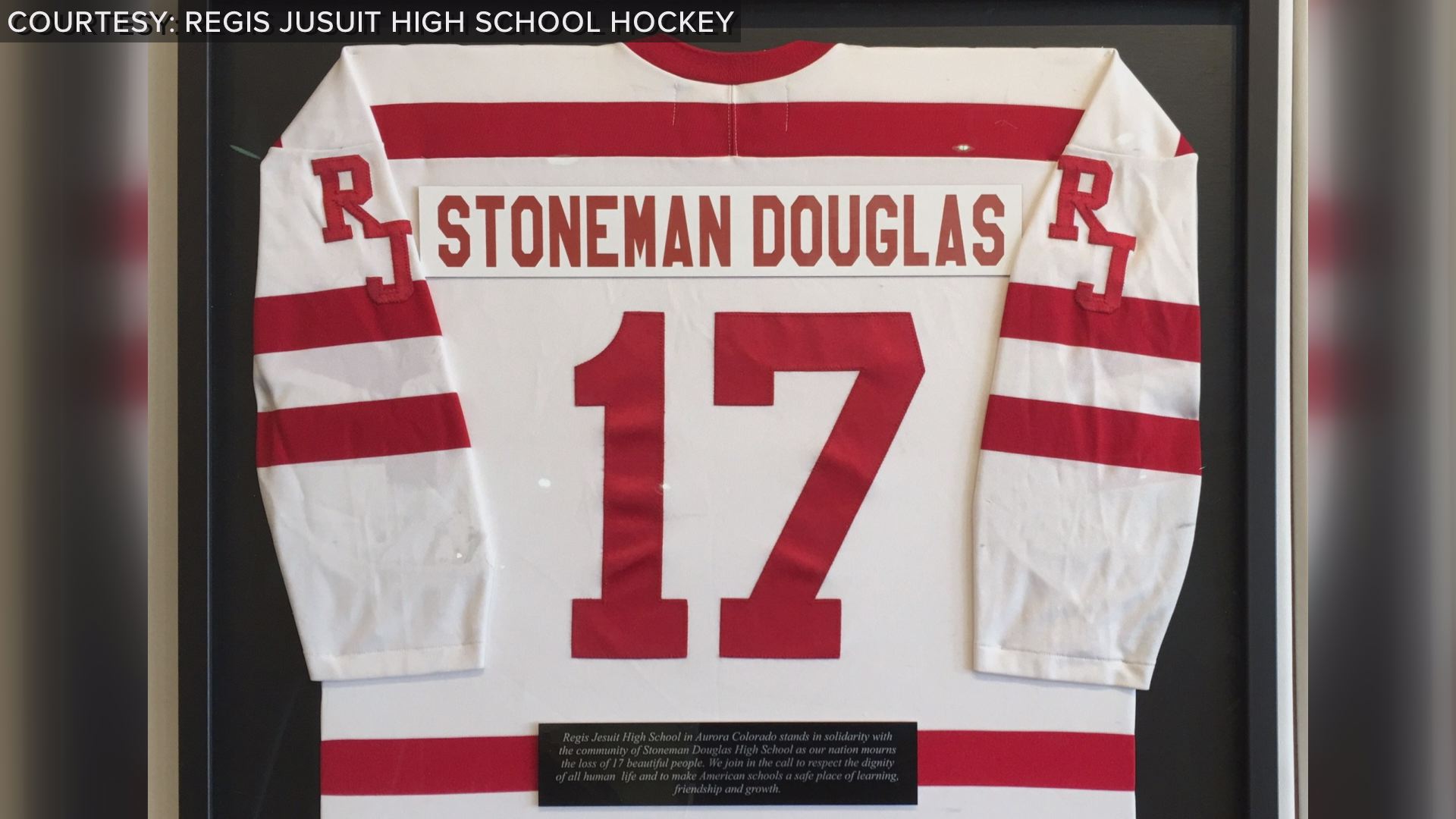 Job well done by the kids at Regis. The team beat Lake Central from Indiana Friday, 12-2. The team plays again on Saturday.