You might notice something shiny and new at Coors Field this year.
The team is set to unveil a new scoreboard on Opening Day (April 6, 2018 for those of you not counting down) – and at 8,369 square feet, it will be 258 percent bigger than the last one.
Renderings of the scoreboard were released on Wednesday afternoon, and you can check them out below: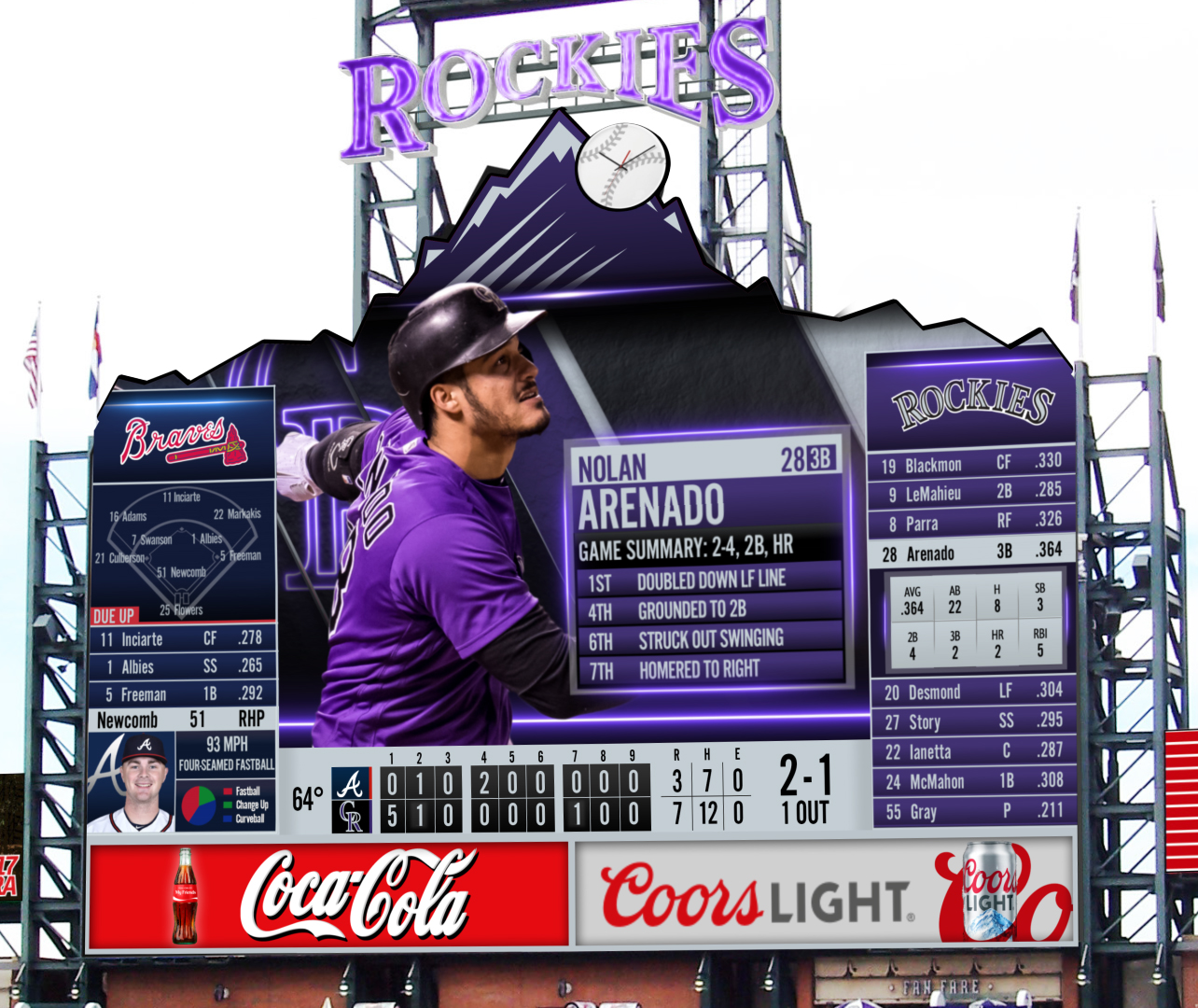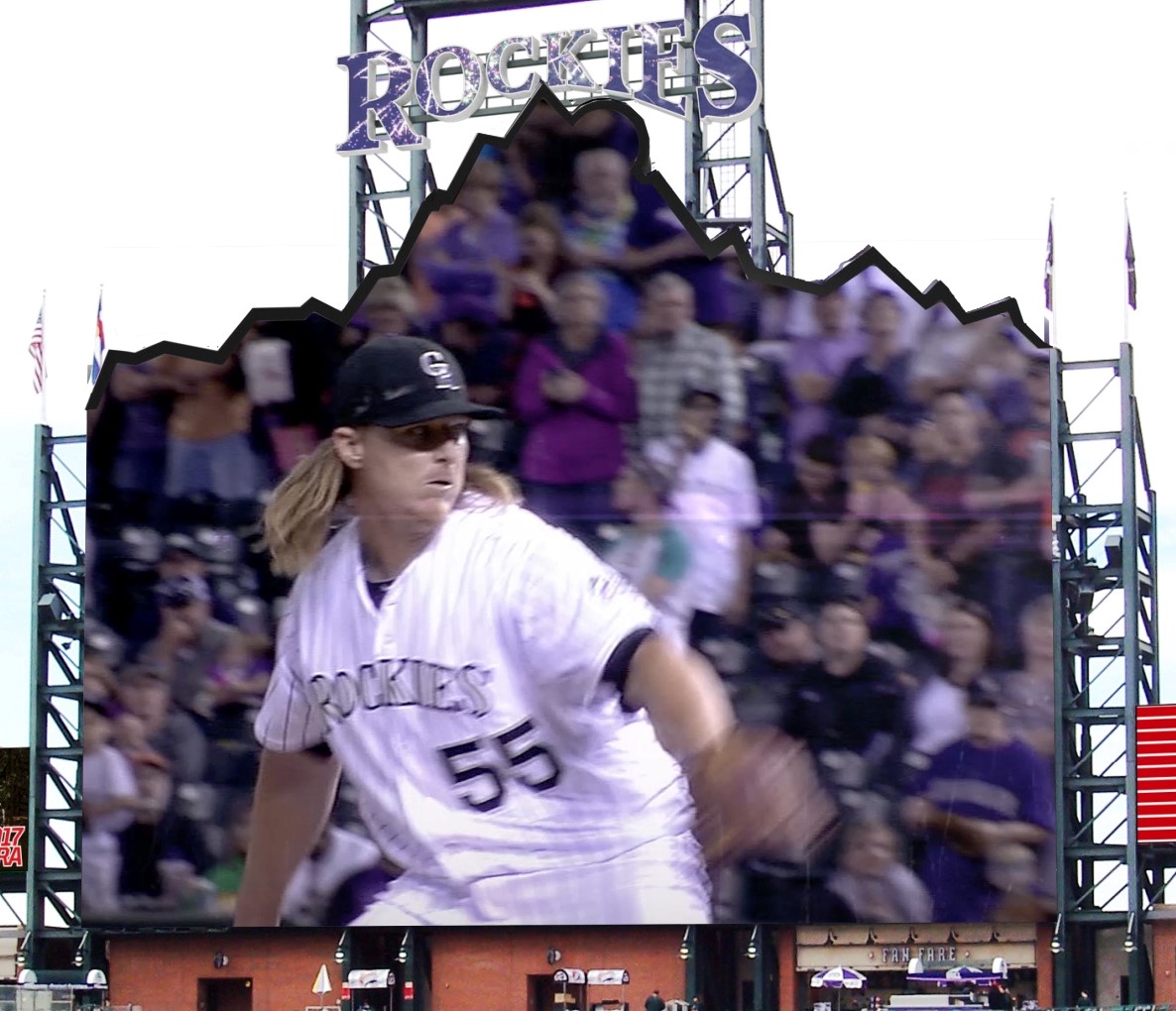 For what it's worth, the display is the size of 784 60-inch televisions and has 6.8 million LEDs.
It was one of the improvement projects voted on and approved by the Denver Metropolitan Major League Baseball Stadium District.
The Rockies are paying for it.