DENVER — Colorado Rockies first baseman C.J. Cron has been selected as the first National League Player of the Week of the 2023 season.
Cron, 33, was the Rockies' lone representative at the All-Star Game last season. He's off to a hot start in this young season, hitting .467 with two doubles, three home runs, seven RBI and three runs scored over the first four games while registering a 1.200 slugging percentage and a .529 on-base percentage.
Thursday, Cron led the Rockies to a 7-2 Opening Day win over the San Diego Padres with a four-hit performance, which included two home runs and five RBI.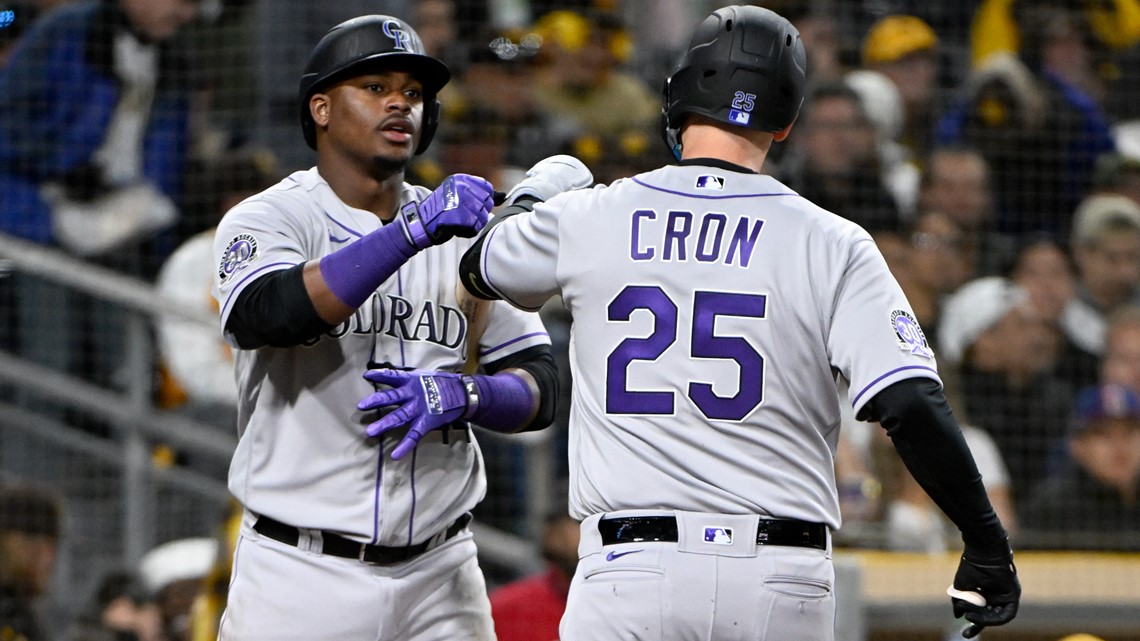 The 10-year MLB veteran homered again on Saturday and went 7-for-11 with two doubles and three homers in the first three games of the season, becoming the eighth player in the Rockies' 30-year history to begin a season with at least seven hits in the first three games.
He's the first Rockies player to take home the Player of the Week honor since fellow infielder Brendan Rodgers did on June 6.
Monday night, the Rockies are in a five-way tie for first place atop the NL West. The Rockies, Dodgers, Diamondbacks, Giants and Padres started the season with identical 2-2 records in the first four games.
After six games on the road in San Diego and Los Angeles, the Rockies return to Denver for their home opener Thursday versus the Washington Nationals at Coors Field.