DENVER — When the gates open to fans at Coors Field this week, be sure to make your way to the concession stands to try new tastes on the stadium's food lineup.
Aramark, the official vendor of Coors Field, has several new items on the menu that hit it out of the park.
Executive Chef E. Anthony Bradley is a rookie to the roster this year – he just moved from Philly to Denver in January.
He admits he hasn't studied up on the Rockies players just yet, but said he's always been a baseball fan.
"I'm just trying to figure out the operation here first and then get used to the staff and the food and then try to help elevate it and streamline production and service," he said.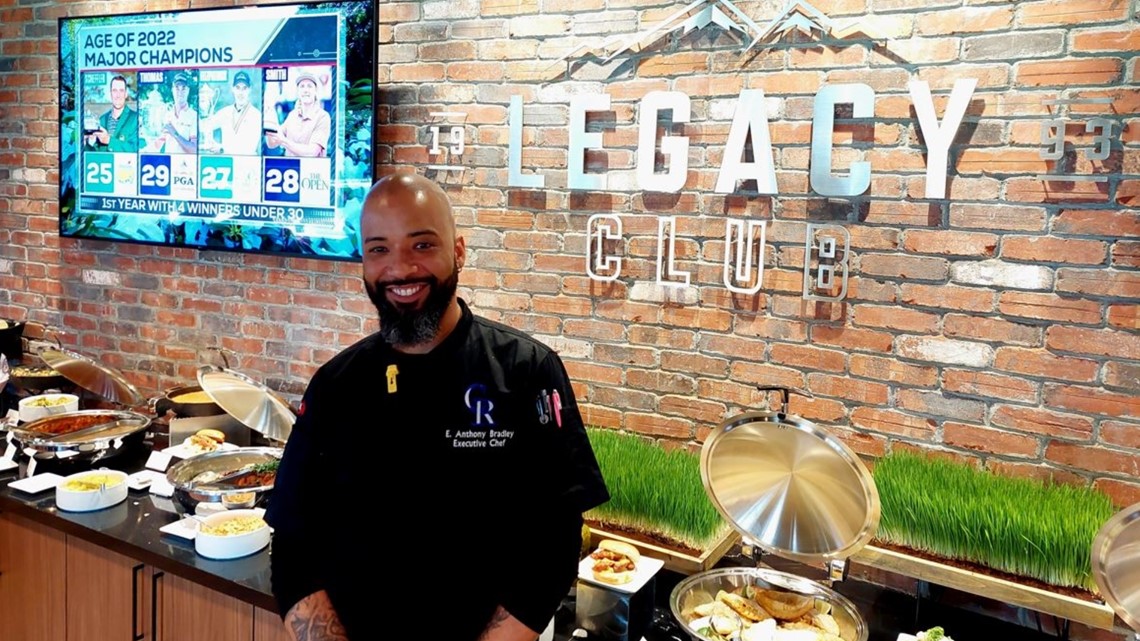 New entrée food items
The staff hit home runs with the new items being served at the stadium this season, including:
BBQ Chicken and Mac Sandwich – Potato brioche bun, pulled chicken, original BBQ sauce and white cheddar macaroni and cheese.
Green Chili Cheese Fries – Shoestring potato French fries, green pork chili, shredded cheddar jack cheese and Wisconsin breaded cheese curds. Fans can find these in sections 134 and 335.
Empanadas – Steak-filled empanada, chimichurri aioli sauce alongside a lime wedge.
Doritos Walking Taco – Doritos chips, green chili queso, jalapenos, pico de gallo and a choice of carnitas or chicken tinga.
Stuffed Tater Kegs – Jumbo cheese-stuffed tater tot with boom boom sauce or jumbo buffalo chicken stuffed tater tot with ranch dip.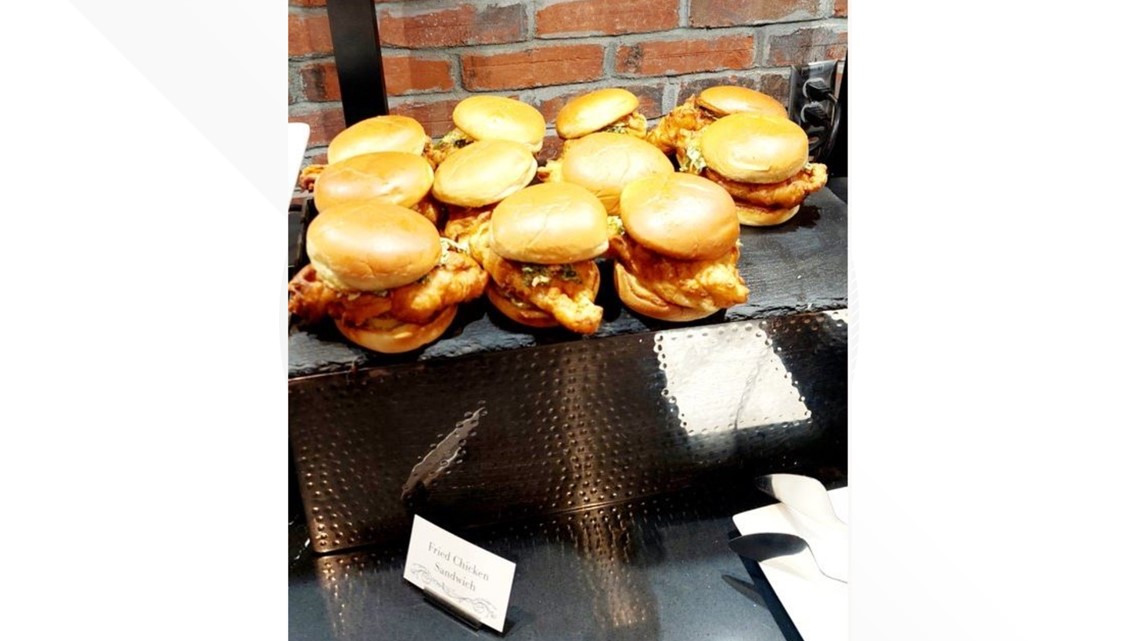 New desserts on the menu
Two new desserts make their menu debut this season – the Berry Waffle Cone can be found in section 223. Visit section 316 or any mobile ordering stands to find the Peach Chimmies.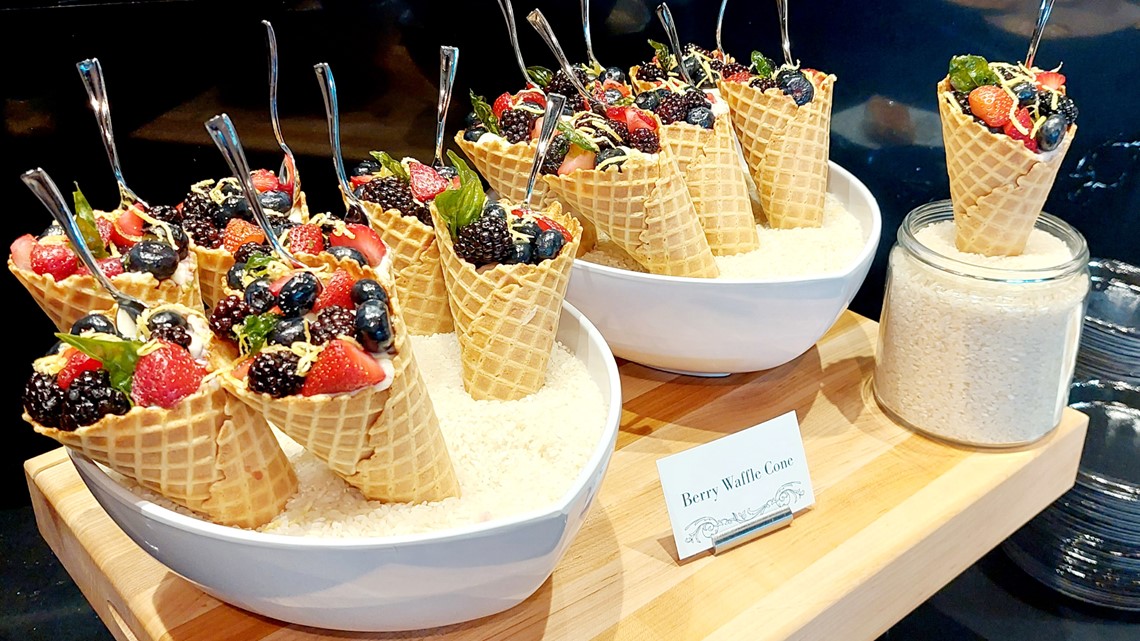 For the adults in the stands – take a sip of something new on the Casamigos Sky Deck in section 201 where they serve up Rocky-Rita cocktails in Casamigos souvenir mason jars.
If you're looking for something sweet – order up a S'mores Shake.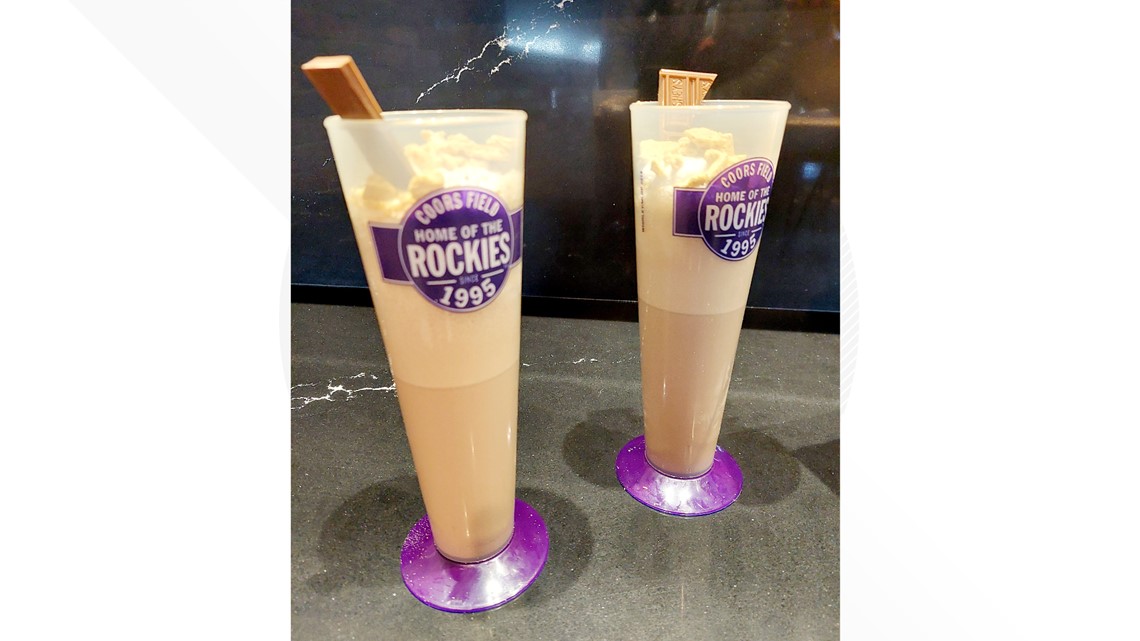 The stadium has added new ordering technology in a move to cut down on wait times and lines at the concession stands. Amazon's Just Walk Out technology in section 105 allows guests to walk into a food stand, grab a bite, and walk out.
As a fan chooses an item from the shelf, the technology automatically registers and a payment is processed as they exit the stand.
9NEWS+
9NEWS+ has multiple live daily shows including 9NEWS Mornings, Next with Kyle Clark and 9NEWS+ Daily, an original streaming program. 9NEWS+ is where you can watch live breaking news, weather updates, and press conferences. You can also replay recent newscasts and find videos on demand of our top stories, local politics, investigations and Colorado specific features.