ENGLEWOOD – Look not at who the Broncos added this offseason, although the spotlight can't help but follow Case Keenum.
Dwell not on who the Broncos' lost, even if it will not be easy going through a single day without Aqib Talib filling it up.
The key to this Broncos' offseason is who John Elway decided to retain. Did you notice? It was no small decision for the Broncos' general manager to stick with his remaining core players from their Super Bowl 50 team. Talib being the exception.
"I think it's on our shoulders,'' Todd Davis told 9NEWS after his press conference to announce his new contract. "A lot of guys are coming back this year and we need to be better. It starts with myself. As a leader, I need to be better than I was last year.
"I'm excited for the guys he's bringing over, excited to get them into our culture and into our brand of football. But I feel like as a whole, just play better.''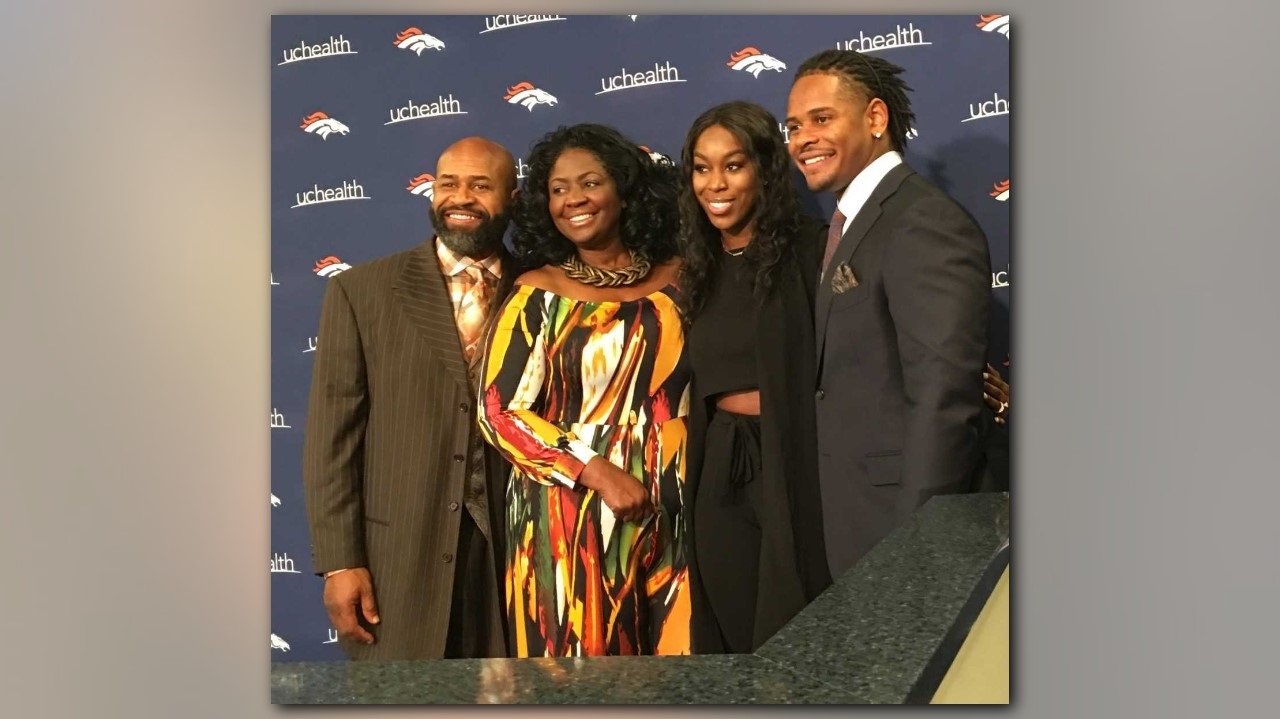 After a 5-11 season, Elway had every right to blow up his roster. Discard all those players who helped the Broncos win it all just two years ago, but haven't played nearly as well since, with the possible exceptions of Matt Paradis, Chris Harris, Anderson, Chris Harris Jr. and Davis, whom the Broncos re-signed Wednesday to a three-year, $15 million contract.
Everybody bellyached last year about the Broncos' quarterbacks. OK, Elway responded by bringing in Keenum, the No. 7-rated passer in the NFL last year and the fourth-biggest winner.
Now Demaryius Thomas and Emmanuel Sanders have no excuses. Because they have crossed 30 years of age, are drawing $21 million combined and have seen their production decline each of the past two years since the Super Bowl, it was at least mildly surprising the Broncos brought both receivers back this year.
But Elway believes in them. Give them a quality quarterback and Elway has faith those two receivers still have a lot left. If the Broncos are to return to the playoffs, the receiver duo must reward Elway's confidence by returning to their 80-to-100 catch, 1,000-to-1,400-yard form.
Von Miller had 10 sacks last season, which was impressive considering he was almost always double teamed. But as the highest-paid defensive player in the NFL, Miller is expected to beat double teams more often in 2018.
The Broncos missed DeMarcus Ware last year. It's on Shane Ray and Shaq Barrett to help Bronco fans not miss Ware so much this year.
Derek Wolfe wasn't traded because of money. Elway is sticking with him. Darian Stewart, Brandon Marshall and Anderson all received big contracts post-Super Bowl.
Keenum isn't going to fix the Broncos all by himself. Look at his history. He's good on a good team, not so hot on a bad team. If Keenum is to help the Broncos turn it around, it's up to the core Super Bowl 50 players to help him.
Elway is giving them another chance.
"I definitely like playing for a GM that really has faith in his players,'' said Davis, a backup special teamer on the 2015 Super Bowl team but a starter since. "The fact he's keeping a lot of the core guys here shows he has faith in us. I'm excited. I think Case is going to come in and do a great job but that puts more pressure on the defense. We have to be better.''