DENVER — Two-time MVP Nikola Jokic and Jamal Murray are rightfully drawing most of the praise after they put up a pair of 30-point triple-doubles in a crucial Game 3 victory over the Miami Heat.
However, Denver Nuggets rookie Christian Braun also had a coming-out party of sorts in his 19 minutes of action.
The rookie scored 15 points on nearly perfect 7-of-8 shooting, constantly cutting and driving to the rim to score timely buckets as the Nuggets built an insurmountable lead. He also added four rebounds, an assist and a steal.
"I always talk about him as a champion, as a winner," Jokic said after the game. "He's always making the winning play. I think he has a future in this league."
Nuggets forward Aaron Gordon also had high praise for the rookie.
"That's a rare rookie right here," Gordon said. "From Day 1 he's been on top of it. This is a real winner right here. I say that because he's always in the right spot. He's in the right place at the right time, and he's been doing that all year."
The 22-year-old was taken with the 21st pick in the NBA Draft out of the University of Kansas this past offseason.
And despite some apparent confusion about how to say his name, Braun confirmed in 2019 that it is pronounced "brown" like the color.
Some pundits were surprised the Nuggets took Braun over Jokic's fellow countryman Nikola Jović, who had a pre-draft workout with the Nuggets. Jović ended up going 27th overall to the same Heat the Nuggets are facing in the Finals.
However, so far the rookie has proved his worth, and Braun is no stranger to winning. The 6-foot-7 wing is on the verge of becoming just the fifth player in NBA history to win a championship a year after winning an NCAA title. The other four players are Bill Russell, Magic Johnson, Henry Bibby and Billy Thompson.
"All year long the one thing I've talked about with Christian is that he's a winner," Nuggets coach Michael Malone said. "The guy has won at every level, and here he is in the NBA Finals. It's kind of staying true to form for Christian Braun."
Braun's winning pedigree includes three state championships at Blue Valley Northwest High School in Overland Park, Kansas. He also helped lead the Kansas Jayhawks to an NCAA National Championship last season.
"Getting shut down, we feel like we were definitely held back from something," said Braun, he had 12 points and 12 rebounds in the Jayhawks' 72-69 title-clinching win over the North Carolina Tar Heels two years after the NCAA Tournament was canceled due to the COVID pandemic.
"I'm definitely blessed," Braun said. "It's not necessarily an individual accomplishment. I've been a part of some really good teams with really good coaches and really good players."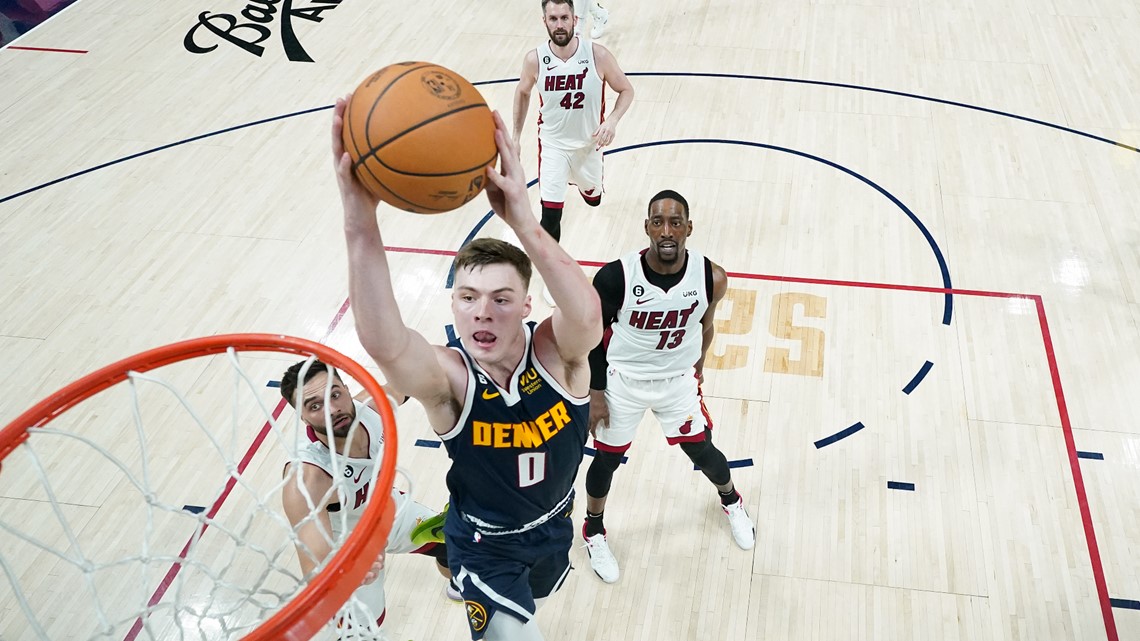 Malone pointed to a specific performance Braun had in just his second regular-season game, a win against the Golden State Warriors, talking about when he knew Bruan would be a big addition to the team.
"For a young player playing against the defending world champions on the road, he wasn't afraid," Malone said. "That really stuck out to me. Most young kids, they get in a situation or environment like that, they're going to be a little bit over their head, and he wasn't."
Malone says Bruan has filled his role exactly how the team has asked, which is a big reason why he's seeing minutes in the championship series.
"The last two months of the year he was a rotational player for the No. 1 team in the West," Malone said. "He's done his job in the playoffs. He's gone out there and defended, rebounded, ran the floor, moved without it. He's never afraid of the moment, which you have to appreciate for such a young kid."
"Obviously, the Final Four kind of helped me with that," Braun said. "I've kind of been here before."
The Associated Press contributed to this report.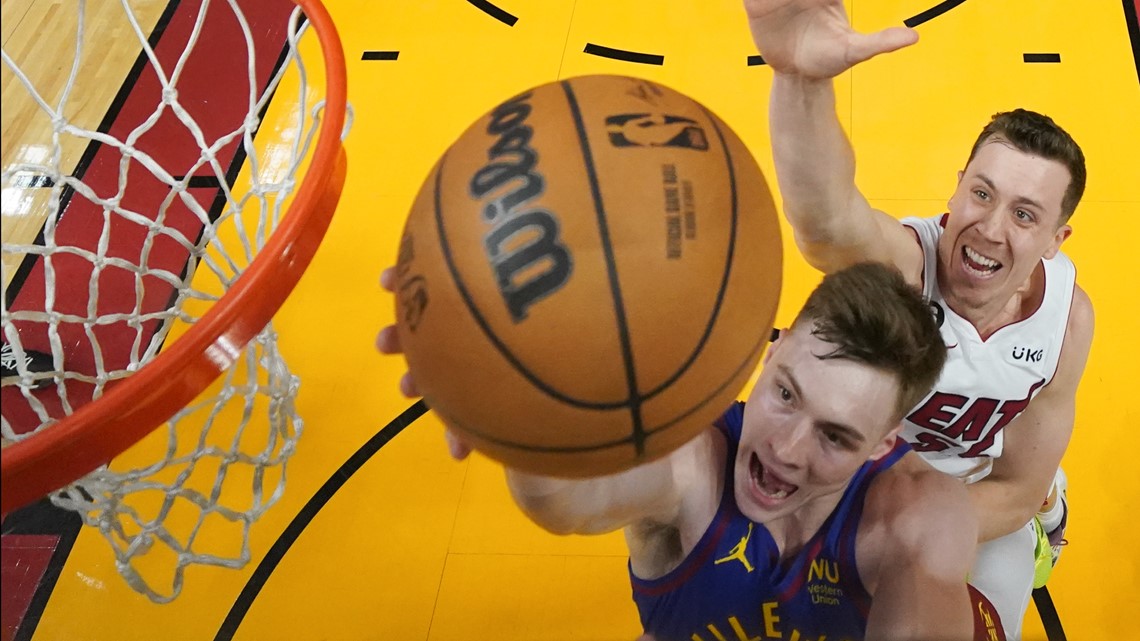 9NEWS+
9NEWS+ has multiple live daily shows including 9NEWS Mornings, Next with Kyle Clark and 9NEWS+ Daily, an original streaming program. 9NEWS+ is where you can watch live breaking news, weather updates, and press conferences. You can also replay recent newscasts and find videos on demand of our top stories, local politics, investigations and Colorado specific features.