DENVER — In what the Denver Nuggets saw as the latest sign of disrespect, ESPN sideline reporter Lisa Salters revealed she hadn't watched two-time MVP Nikola Jokic play before Game 1 of the Western Conference finals against the Los Angeles Lakers.
Jokic had 34 points, 21 rebounds and 14 assists in Denver's 132-126 win Tuesday night.
"This is really the first time I've had a chance to watch him play, and I've got to admit, I have been sleeping on this guy. He is spectacular. He is ridiculously good," Salters told Rich Eisen Show guest host Suzy Shuster the next day.
She explained it had been a decade since she'd worked a game in Denver and she couldn't recall watching Jokic, who is in his eighth NBA season, on the road or in the conference finals in the 2020 Florida bubble, also against the Lakers.
Nuggets coach Michael Malone said before Game 2 on Thursday night that he's grown accustomed to his team getting overlooked.
"There are people who are still kind of being introduced to who Nikola Jokic is and the guy just put on a 34-21-14 performance and, oh, by the way, he's averaging a triple-double in the playoffs," Malone scoffed.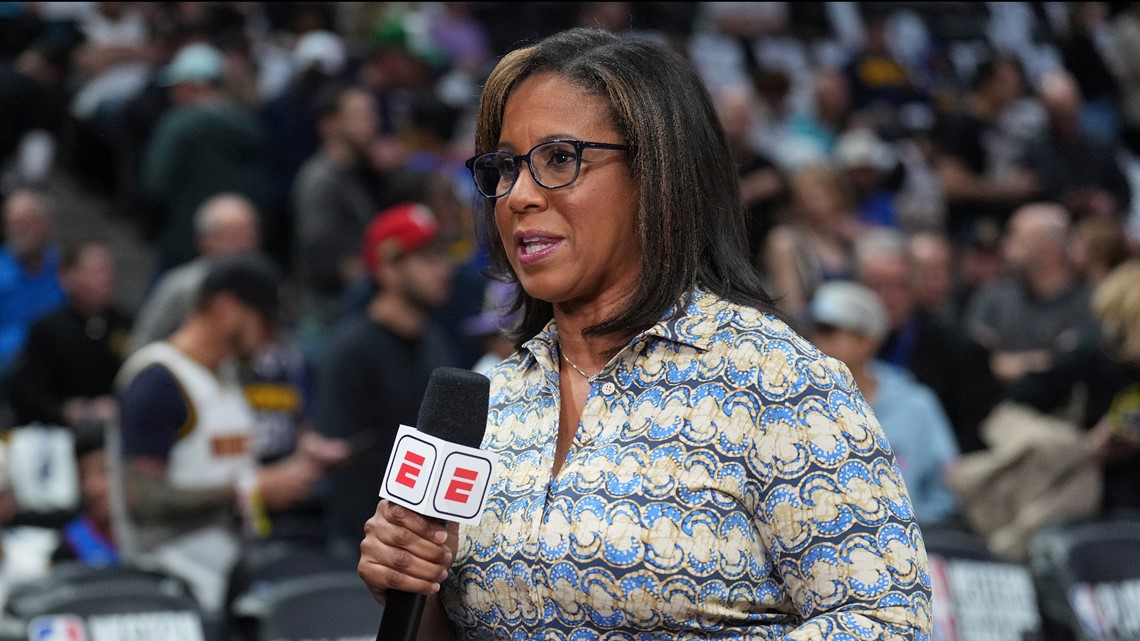 Salters said she texted friends during Game 1 to say how impressed she was with Jokic, "and they were like, 'We've been trying to tell you that.' And I admit ... I hadn't really paid much attention to him."
Watching him in person, she added, left her awestruck: "Dude is phenomenal."
Jokic's second-place finish in the balloting kept him from joining Hall of Famers Larry Bird, Wilt Chamberlain and Bill Russell as back-to-back-to-back MVP winners.
9NEWS+ has multiple live daily shows including 9NEWS Mornings, Next with Kyle Clark and 9NEWS+ Daily, an original streaming program. 9NEWS+ is where you can watch live breaking news, weather updates, and press conferences. You can also replay recent newscasts and find videos on demand of our top stories, local politics, investigations and Colorado specific features.