DENVER — Jamal Murray found himself in the middle of things on the court — as a peacemaker, not a point guard.
In street clothes, the injured Murray, who hasn't played in more than a year, had to break up a squabble between Will Barton and DeMarcus Cousins during a timeout in the Nuggets' Game 2 loss at Golden State.
Water under the bridge, the Nuggets maintain. But it's a glimpse at how this series has gone for the Nuggets, who find themselves in a 2-0 hole as the series shifts to Denver for Game 3 on Thursday night. The Nuggets will try regain their composure not only against Stephen Curry and the Warriors, but with the officials and each other.
"It was all just out of frustration ... wanting to do better," Nuggets guard Austin Rivers said Wednesday after practice. "We are desperate but we're not going to play that way. We're going to go out there and play the way we play."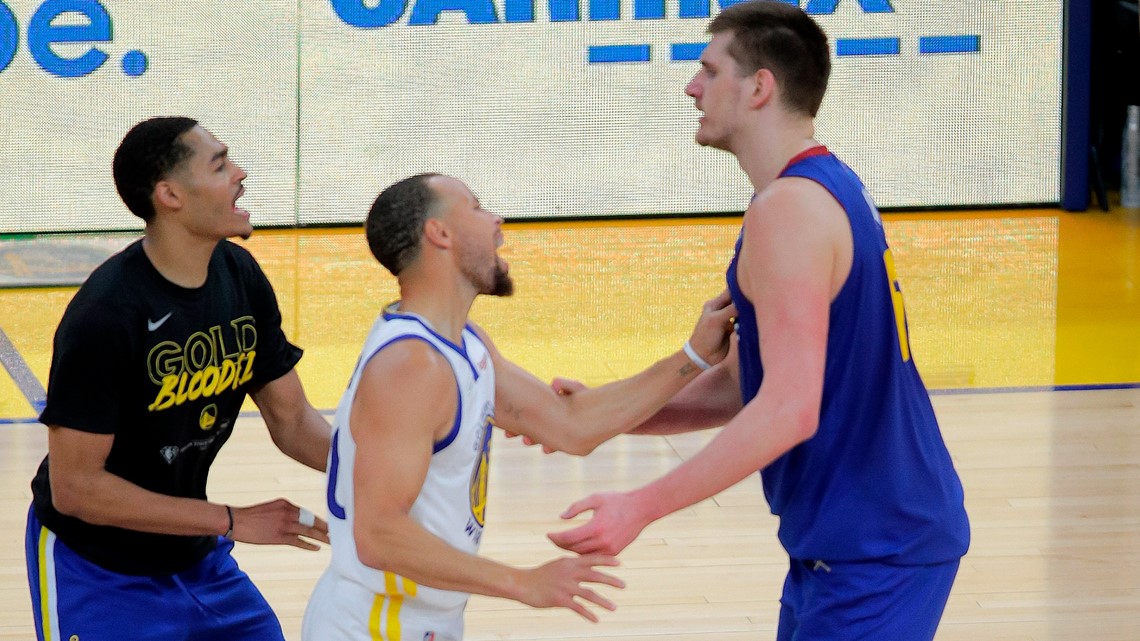 A healthy Murray would definitely help launch Denver. He's been sidelined since tearing his left ACL last season. He's been lighting up the nets during pregame workouts for several weeks now, and the team has said the decision to return remains in his hands.
Seeing him in street clothes night in and night out has flummoxed some Denver fans.
Murray took to social media this week to defend himself: "Y'all don't think I wanna be out there huh.. crazy."
"It's killing him not to be able to go out there and help us," Nuggets coach Michael Malone said.
Murray could certainly help on the perimeter and with stopping Golden State's "three-headed monster" — Malone's term — of Klay Thompson, Jordan Poole and Curry.
Malone said Murray won't play in Game 3.
Reigning MVP Nikola Jokic lost his cool in Game 2. Frustrated over a lack of whistles, Jokic received a second technical in the fourth quarter and got ejected.
This all reaffirms one thing to the Warriors: Their style — lots of 3s, swarming defense — is getting into the Nuggets' heads.
"Frustration usually shows up in body language," said Warriors All-Star Draymond Green, whose team is a 1 1/2-point favorite according to FanDuel Sportsbook. "If you feel like you're getting under their skin, you press up a little more. If you don't feel like you're getting under their skin, you press up a little more."