FORT COLLINS, Colo. — Pink warmup shirts that read "Team Together" litter the court of Moby Arena on Saturday night, as fans were offered signs to hold up to announce who they fight for. It's the annual UCHealth "Fight Like A Ram" game to honor cancer warriors and their families.
"This is one of the best partnerships in the country," Colorado State men's basketball head coach Niko Medved said before tipoff. "For our guys to have an opportunity to represent you all tonight for something bigger than basketball."
Medved spoke to a group of sixteen cancer warriors and their families in the team's auditorium an hour before tip. Three men sat side by side in the front row. One of them was Bret Griebenow.
"When I first found out that I had cancer, not what you'd expect, because I wasn't shocked," he said.
Bret was diagnosed with stage four prostate cancer in 2019. In the years that followed, two of his brothers would also get the same news.
"I told all of my brothers, get your PSA checked because if you catch it, you can cure it, if you don't catch it, it's incurable," he said.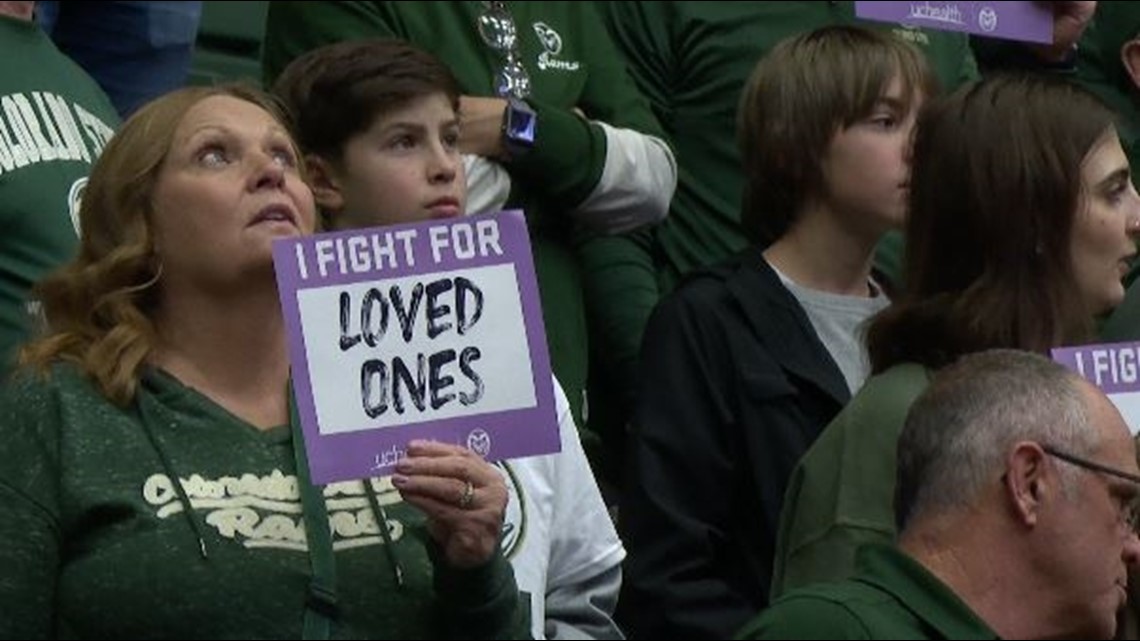 His public service announcement for PSA testing, prostate-specific antigen, was a wakeup call to his brother Ron.
"My message has always been, my brother saved my life," Ron said.
Walking into Moby Arena Saturday night, Bret, Brad, and Ron all got to see their own fighting spirit on display on the CSU court. The Griebenow name was draped on three jerseys: Brad represented by grad transfer Josiah Strong, Ron represented by junior guard Baylor Hebb, and Bret represented by star point guard Isaiah Stevens.
"It hits home a little bit more for me because both of my parents had their own battles with both breast cancer and prostate cancer," Stevens said.
During the halftime break, Stevens held a sign that said "I Fight For Pat Stevens," his mother, who fought breast cancer twice. His father, Barry, was also in attendance, and beat prostate cancer.
"It's those subtle reminders that it's bigger than me today, and it should be bigger than me every day, but those reminders are awesome and we all need them," Stevens said.
"This event right here is something that I'm going to be able to hold onto for the rest of my life."
While the Rams couldn't promise a win on the floor, falling 88-79 to Utah State, the night proved victorious for the warriors and their loved ones.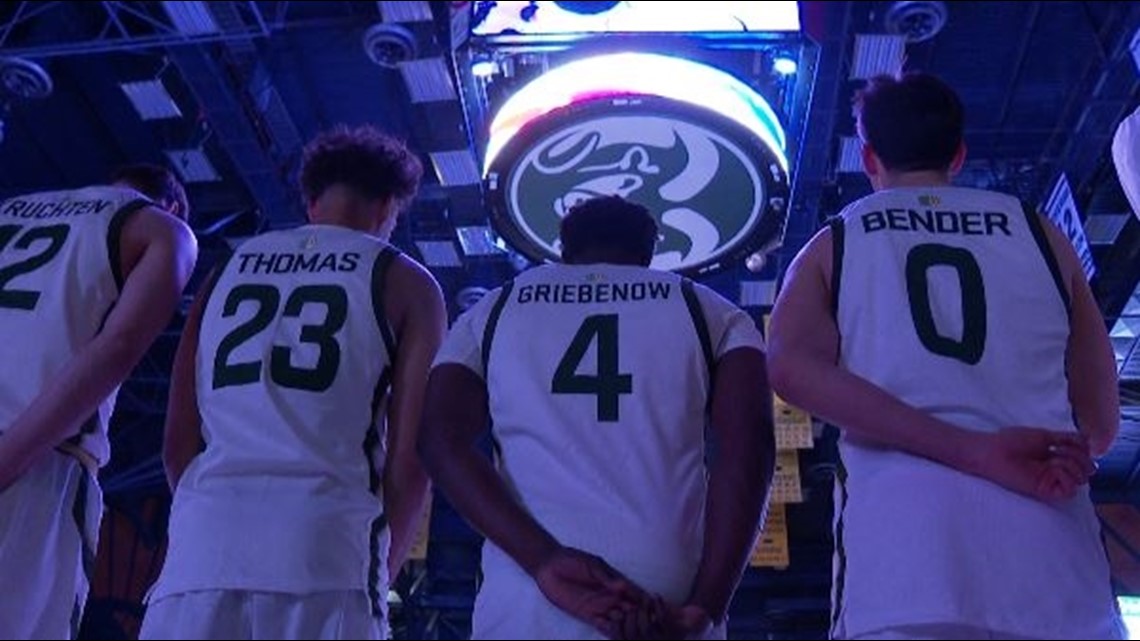 "Man, you couldn't even be mad! Like, you didn't want to be that guy that missed out on such a great opportunity by not engaging in the event that we had with these individuals and it was really special," Stevens said.
Ron, who had a meaningful bond with his paired player, Baylor Hebb, was pleased with the effort and their thoughtfulness.
"I asked if they were going to get the win for us and he said, we all play better when we're playing for somebody else," Ron said.
After the final horn blows, the fight continues, but so does the support.
"You're not alone ... keep fighting, keep battling, we love you, and stay strong," Stevens said. "We need you."
Of the three brothers, only Ron has beaten his stage four diagnosis. Brad was only diagnosed in the fall and is just beginning his treatment. Bret, who has had his cancer the longest, continues to fight.
"Keep fighting," Bret said. "You asked Ron what it felt like to be cured … I'm not, but I'm hopeful."