But what about before they arrived on campus?
"To be honest, I was worried that he [Jalen] was going to come here and like, take my spot a little bit," said Wright. "My first thought was, it would be fun to play with him. I was on the receiving end of a 20-point,10-rebound game from Ethan in college," Gabbidon described, before being interrupted by Wright, "24 and 1!" Both players laughed.
A slight jab from Wright, making sure Gabbidon remembers the years spent facing off in the Ivy league, before making the switch to Boulder for their fifth year.
"It's kinda like a brother hood since you've had similar experiences so it wasn't totally weird to me," said Gabbidon. "But every time I saw him on the court I absolutely despised him like. I take great pleasure in knowing that he's only beaten me once and so I make sure he knows that on a regular basis."
One of those losses for Wright came last year, in the Ivy League Championship game between his Princeton Tigers and Gabbidon's Yale bulldogs. "I try not to talk a crazy amount about the championship game," explained Wright, but here comes another jab. "You have nothing to say!" Gabbidon chimed in. Wright conceded, "Yeah, I can't really say much on that front."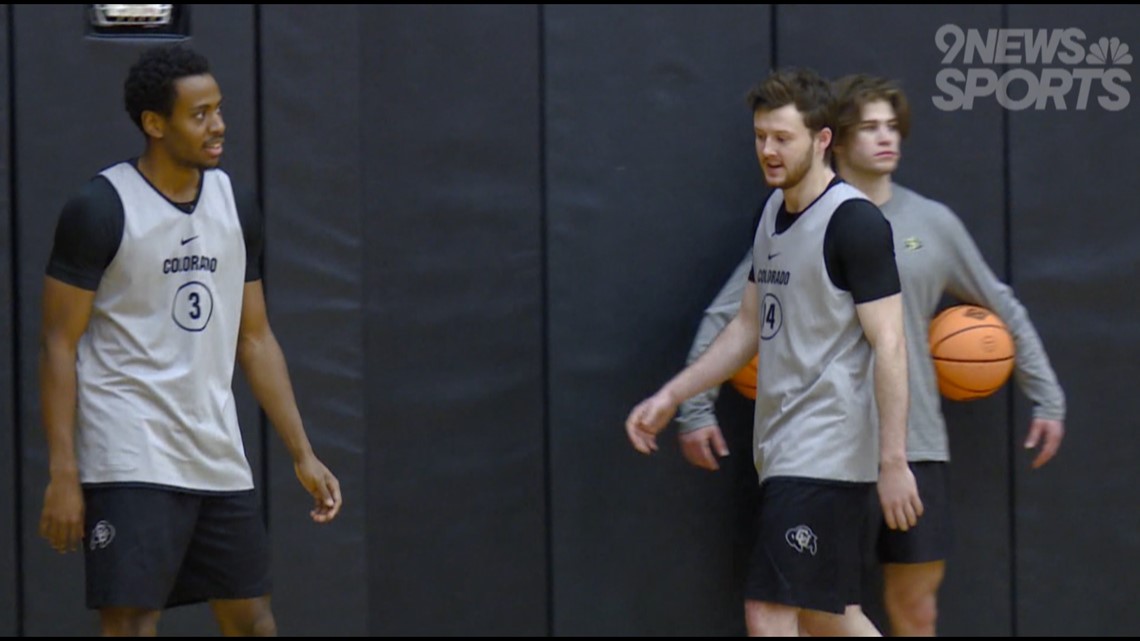 Wright says the two like to play one-on-one against each other, "It's always fun to try and get a bucket on each other and then give each other a little jab afterwards but we're also on the same team a lot so I think that's a lot more fun for me."
And they're not only teammates, they're roommates. They describe Ethan as the messy one and both players made sure their alma maters were well represented. Wright put up a Princeton Tigers flag above a doorway, while Gabbidon hung up his Ivy League Championship banner right next to it.
The rival feel to their relationship is mostly gone. It's now turned into an unbreakable bond.
"If we ever have stuff going on in our lives, he's one of the first guys I go to for real life advice," explained Wright. "Because I know he's been through a lot of the stuff that I've been through."
Gabbidon echoed the same sentiment, "The room brightens up when he [Ethan] gets in there. With him I feel comfortable talking to him about life problems, issues and such. I don't take that for granted."