BOULDER, Colo. — After a tough few years, students at the University of Colorado are ready to show off their new head coach.
The announcement that Deion Sanders will become the 28th full-time head football coach in Colorado Buffaloes history immediately had the Buffaloes trending across social media on Saturday evening.
"Colorado," "Deion," and "Coach Prime" all began trending Saturday night as the news spread that the College and Pro Football Hall of Famer would head the football program in Boulder.
"Dude, I'm so excited for Deion to come," CU freshman Brighton Narvaz said Saturday. "I was really worried for the next four years we'd be really, really bad, but I think Deion will actually bring the energy that we need."
This season's 1-11 record isn't something to brag about. Sanders is making fans confident they'll see a winning season next year.
"I think he definitely knows what he is doing and I think he is bringing a lot of energy for people to come," CU sophomore Jack Emery said.
His success at Jackson State feels promising to CU fans. Some think it'll encourage them to go to more games.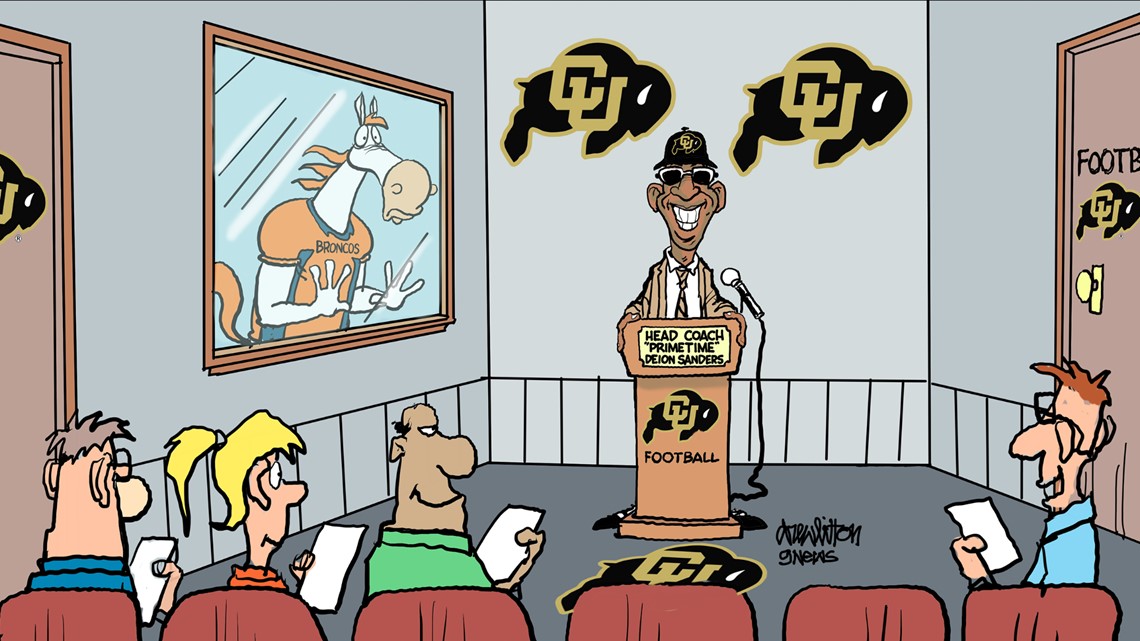 "I only went to two games -- the game opener with TCU and the only game we won when we stormed the field -- but I want more of those games where we win," Emery said.
"I think with the new hire and some more talent it will be a lot more fun to watch the games," sophomore Davis Evans said.
Some who are graduating soon said they're motivated to come back and watch games.
"Well it was rough, but there's going to be a change in culture and we're really excited to see it. Sad it couldn't be our senior year, but we'll be back for games," senior Harrison Pfeifer said.