BOULDER, Colo. — The Colorado Buffaloes made it official Sunday by announcing Karl Dorrell as their new head football coach.
CU athletic director Rick George is going to propose a five-year, $18 million contract — a $3.5 million annual average — to the CU Board of Regents for Dorrell's contract.
That's an increase from the 5-year, $14.75 million deal — $2.9 million per — the Buffaloes gave Mel Tucker last year. Tucker left after one year and $2.4 million to sign a more lucrative deal with Michigan State.
A much greater assistant staff salary pool was another reason why Tucker bolted for East Lansing, Michigan, and CU took a major step towards resolving that problem by increasing its own staff salary pool $655,000 — from $3.155 million under Tucker to $3.8 million under Dorrell.
Dorrell will make $3.2 million in 2020, $3.4 million in 2021, $3.6 million in 2022, $3.8 million in 2023 and $4 million in 2024.
Sources had told 9NEWS early in the coach search that a five-year deal at roughly $4 million had been communicated to Kansas City Chiefs' offensive coordinator Eric Bieniemy. However, Bieniemy dropped out on Wednesday night.
"I'm excited to be back, it's like coming home," Dorrell said via a press release. "The thing that excited me about this job is that my experience in the past here for the most part has been very successful. We had a lot of good teams, went to a lot of good bowl games. It's a top caliber program that has a lot of potential, and I'm excited to return it to that level."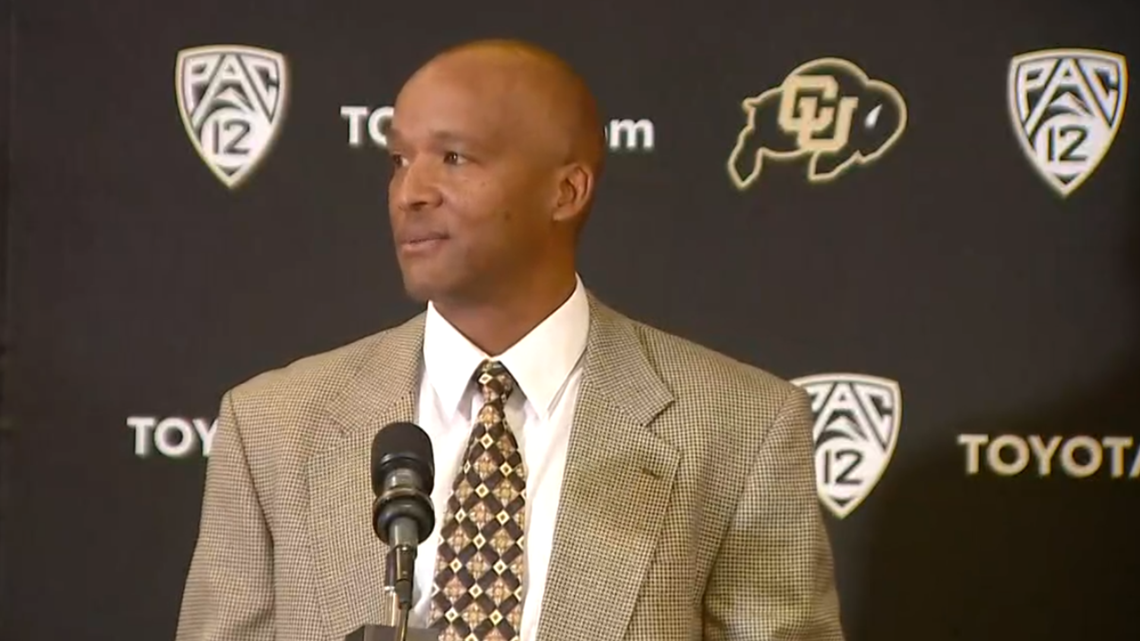 Dorrell, 56, spent two stints as a coach with the Buffaloes in the 1990s. He was a wide receivers coach for the 1992-1993 season, and served as offensive coordinator and wide receivers coach from 1995 to 1998.
His lengthy and much-travelled coaching career also included a stint as Mike Shanahan's receivers coach with the Broncos from 2000-02.
In his first season of 2000 with the Broncos, Rod Smith (100 catches; 1,602 yards, 8 TDs) and Ed McCaffrey (101; 1,317; 9 TDs) each had at least 100 catches,1,300 yards and 8 touchdowns.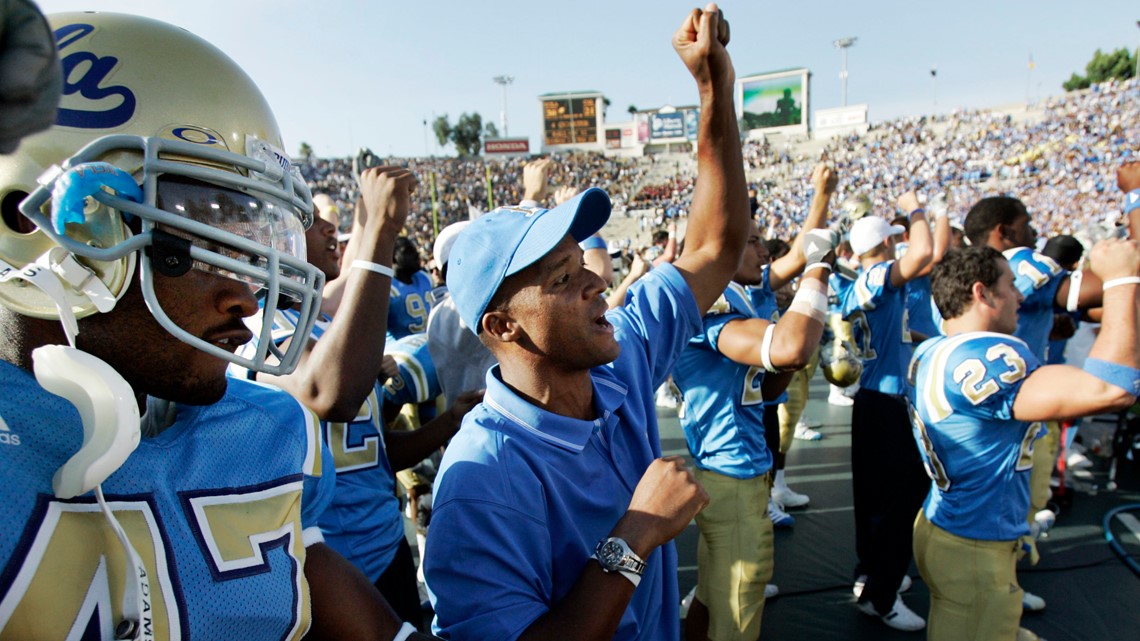 The UCLA alum went 35-27 as the head coach of the Bruins from 2003 to 2007, Dorrell's only previous experience as a head coach. He won at least 6 games each season and went to five consecutive bowl games in his five seasons, going 1-4 in those games.
His best team was in 2005 when he guided the Bruins to a 10-2 record that included a 50-38 shootout victory against Northwestern in the Sun Bowl.
"I am excited that Karl Dorrell has agreed to become our head football coach," CU AD Rick George said via a press release. "Karl has had great success as a college coach, both as a head coach and an assistant, and he knows the Pac-12 Conference and West Coast well. It was important that our next coach have CU ties, and Karl has those ties having worked at CU twice previously. Karl shares my passion for Colorado and our vision for winning championships. He will be a tremendous mentor and role model for our student-athletes, and he will provide great leadership for our program going forward."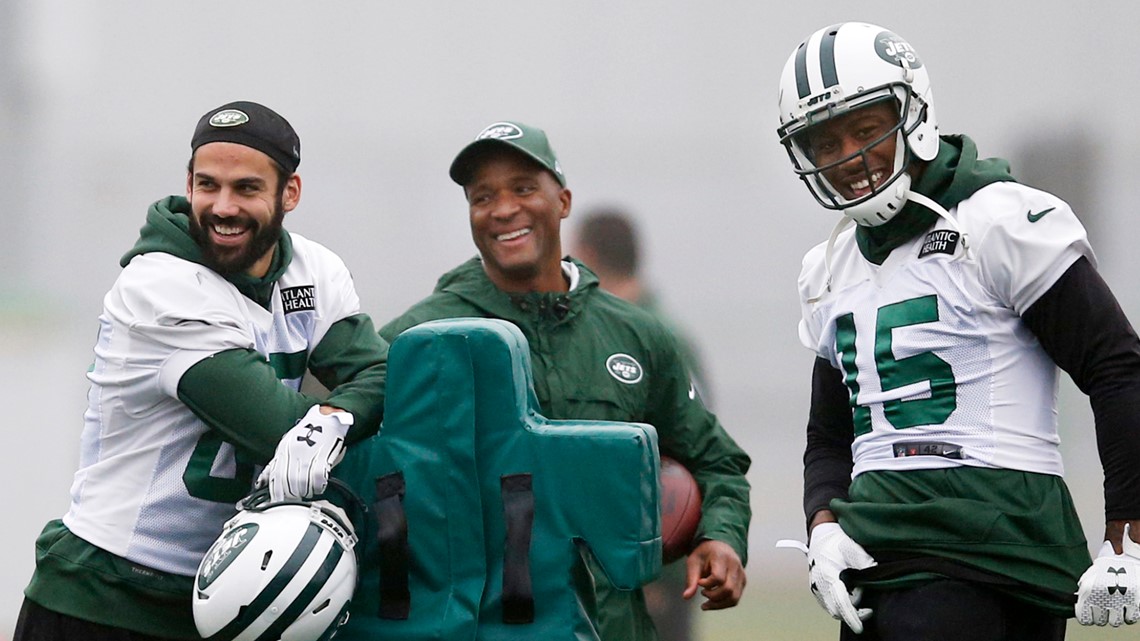 The Colorado job was vacated suddenly in the offseason when former head coach Mel Tucker accepted the same position at Michigan State University.
Dorrell and Bieniemy have the same agent in Brian Levy, so the CU search committee led by athletic director Rick George and Lance Carl had already established a connection when they went to plan B. The contract CU was offering for this head coach position had Bieniemy interested. He did his due dilligence for a week before dropping out.
Dorrell has extensive coaching experience at both top college level and the NFL. He most recently was receivers coach for the New York Jets (2015-18) and Miami Dolphins (2019).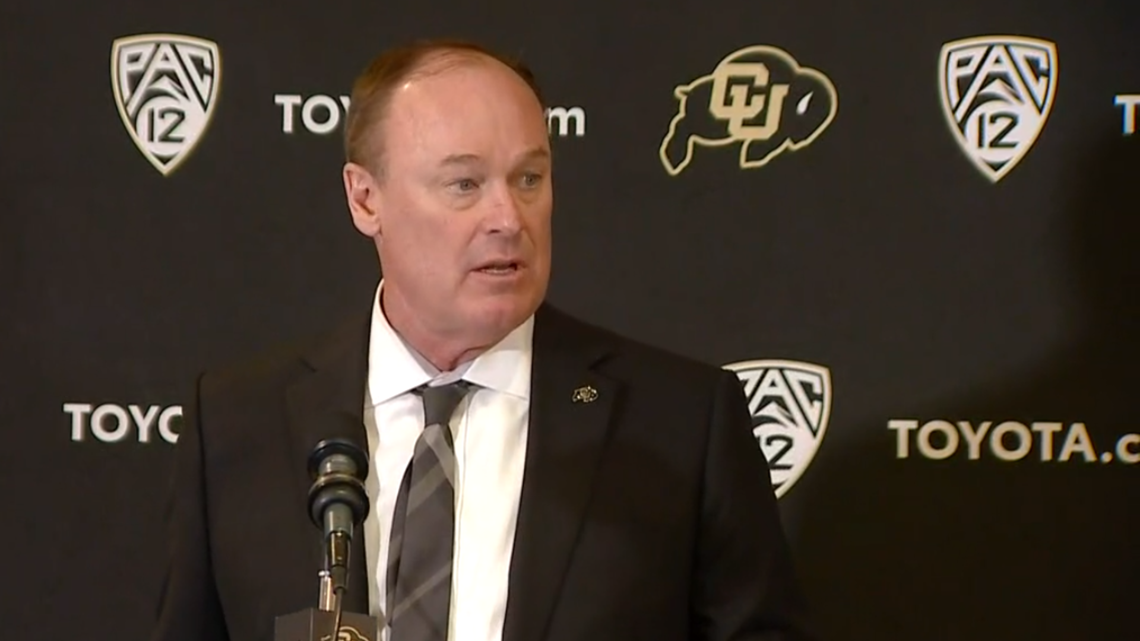 Darrin Chiaverini was named as the interim football coach after Tucker's departure.
The 42-year-old has been on the CU staff for four years, serving as the program's assistant head coach this past season. Chiaverini and running backs coach Darian Hagan are among the holdovers from Tucker's staff who are expected to be retained by Dorrell, according to sources.
T.C. McCartney, the Broncos' quarterbacks coach last year who is now an offensive assistant with the Cleveland Browns, reportedly is a candidate to join Dorrell's staff, although a source close to the situation said that is "way premature."