KUSA — DENVER - Beth Bowlen Wallace, daughter of Denver Broncos owner Pat Bowlen, announced Thursday she would like to take over the leadership role of the team.
"I love the Denver Broncos. This team has been so special to my family, to the City of Denver and to the state of Colorado," Bowlen Wallace said, in a news release. "My father's legacy is very important to me and my family. It is my desire to lead this team with the same passion my father did and help the Broncos become Super Bowl champions again. I have the ambition, experience and drive, and my mentor in running a winning NFL franchise is the best in the business – my father."
Bowlen Wallace, 47, said she has submitted a proposal for a succession plan to the Trustees of the Pat Bowlen family trust.
Bowlen Wallace's proposed succession plan has her taking over as the controlling owner after a short transition and mentoring period with current leadership.
The proposal also includes long-term succession planning that involves the six other Bowlen children and a succession plan beyond herself, according to her news release.
"Along with continuing the winning tradition of my father, the focus is to keep this team in my family and keep the Broncos in Denver," said Bowlen Wallace.
The Pat Bowlen Family Trust released a statement Thursday in response to Bowlen Wallace's statement, reading in part: "The statements issued by Beth Bowlen Wallace today are contrary to Pat Bowlen's long-standing succession plan that he created over many years of careful consideration."
Pat Bowlen, who has owned the Broncos since 1984, is currently battling Alzheimer's. Bowlen stepped down as controlling owner of the Broncos in July 2014.
Before Pat became ill, he said many times that he wanted his family to keep ownership of the team, according to Bowlen Wallace's news release.
"I have advised the Trustees that I am ready and have done everything they said I need to do to take this step. Working in management at the Broncos is something I have prepared for and dreamed of doing," said Bowlen Wallace.
"My father's number one goal was to win. He understood that took financial commitment, hard work, dedication, the right leadership, and drive. He was motivated to win not only for himself and the team but for the pride of Broncos Country, our beloved and loyal fans. He wanted to be number one in everything and in my eyes, he is," she said. "Maintaining his vision will be my singular focus."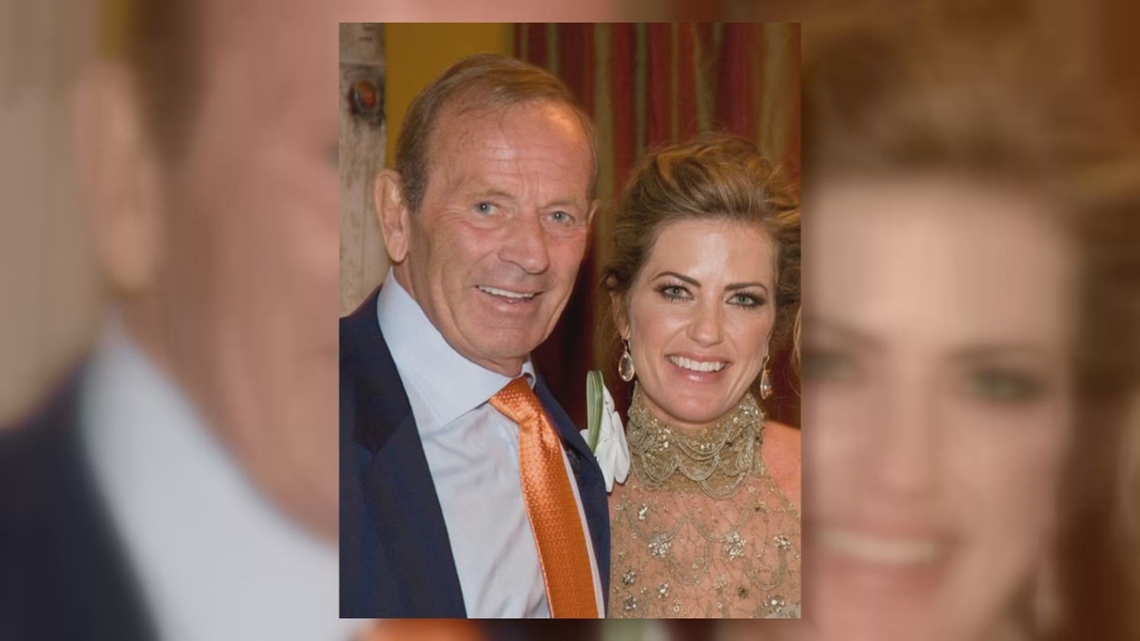 Beth Bowlen Wallace says she has the support of her sister, Amie Bowlen Klemmer, the oldest Bowlen child.
"I fully support Beth," said Amie Bowlen Klemmer, in a news release. "She is qualified and ready, and she worked closely with my dad. She is in the best position to carry out his vision. Based on my conversations with him, I know my father would have endorsed Beth and this plan."
Beth Bowlen Wallace holds a bachelor's degree from the University of Colorado at Boulder and graduated from the University of Denver's Sturm College of Law in 2016.
"My family and I have received such an outpouring of support from Broncos fans, the Denver community and friends across the country," said Bowlen Wallace. "It means a lot to us, which further motivates us to carry on his legacy of winning for our fans."
PHOTOS | Pat Bowlen Through The Years