DENVER — Close to playing in game 1 against the Raiders, Denver Broncos receiver Jerry Jeudy appears on track to play game 2 against Washington this Sunday, even if it would still make sense to put him and his recovering hamstring on a snap-count restriction.
"He was,'' said Broncos coach Sean Payton. "When I say 'gameday,' he was a gameday decision. Hamstrings are tricky, though, with the idea of possibly getting set back two or three more weeks. He was close. We actually had a workout pre-game to go through it. We made our decision off of that."
Jeudy was spotted on the sidelines in Broncos' non-game gear.
"It was pretty tough man, as a competitor of course I want be out there with my teammates getting involved and being able to do what i need to do to help my team win,'' Jeudy said. "It was tough watching but i enjoyed watching some guys make plays and have fun doing it."
So he can play at game speed and yet somehow protect himself from aggravating the hamstring?
"I'm not trying to focus (on that) too much,'' Jeudy said. "I'm still trying to play my game and play as fast as possible without thinking about the hamstring."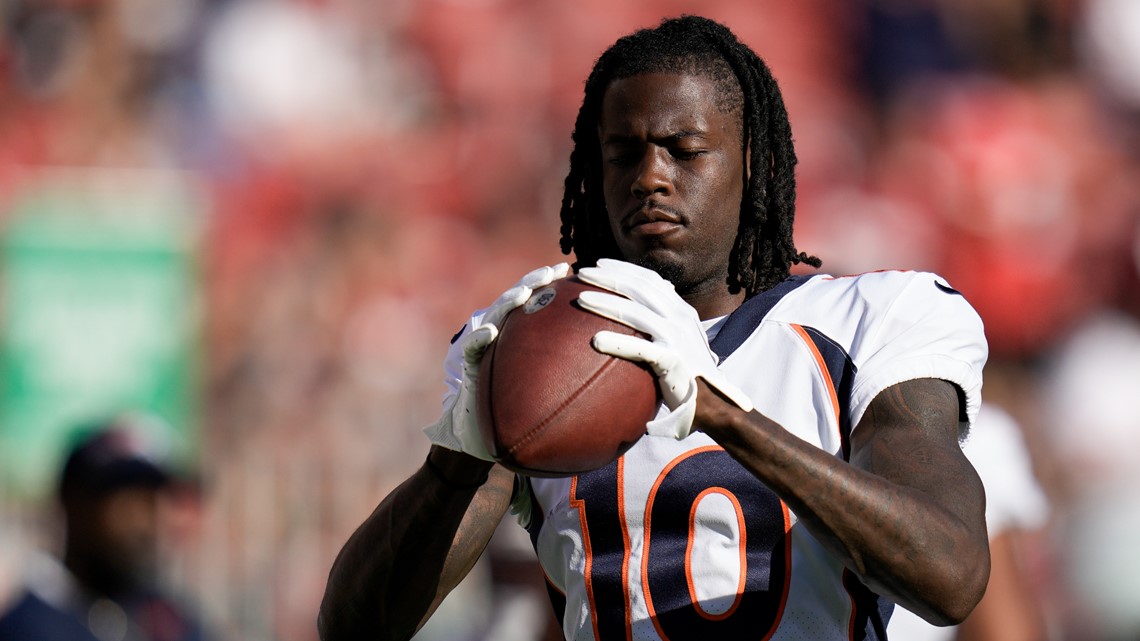 Where goes the big play?
The Broncos only had six offensive possessions last week against the Raiders -- by contrast, Washington had 13 possessions in its win against Arizona -- in part because they were a little too methodical. There was a 21-yard completion to receiver Brandon Johnson and a 20-yard catch-and-run by running back Samaje Perine. Otherwise it was dunk and dink and grind and grunt.
"I called probably called three or four explosives,'' Payton said. " The intent is an explosive play or a shot play. ... I'm all for a 17-play drive, don't get me wrong, but I also like a five-play drive."
More Jaleel?
Undrafted rookie running back Jaleel McLaughlin may be the answer to breaking off a big gainer. He was during the preseason but only got in for five plays on one series in the opener. The only time he touched the ball, McLaughlin lost 7 yards on a pass Wilson fed him behind the line. Payton said he does want to get McLaughlin more action this week.
"I think it's one of the things we talked about when the game ended,'' Payton said. "You always have that closure. We will find those touches for him. I think that will be important."
Mathis wants rebound
Pat Surtain II is one Broncos' cornerback. Guess where the Raiders did most of their damage in the passing game?
Against the other Broncos corner, Damarri Mathis. He was asked what he needed to improve on going forward.
"Just not playing how i played last game,'' Mathis said. "I feel like i played poorly but its a new week like you said I can change a lot of things that i did wrong last week. You know playing my leverage with my eyes being poised and just playing how I usually play. I don't feel like i played that way last game."