ENGLEWOOD, Colo. — During the Denver Broncos' ongoing and historic losing skid, blame has pointedly gone to either the quarterback, or the blockers up front responsible for protecting the quarterback.
Broncos quarterback Russell Wilson, a veteran who knows when to get ride of the ball, was sacked 55 times last season, tied with the relatively inexperience Justin Fields of the Chicago Bears for the NFL most. And each of those quarterbacks missed two games.
It's difficult, though, assigning guilt on sacks. One prominent NFL defensive coordinator once said the quality of an offensive line is overrated. Peyton Manning could have operated with no offensive linemen and the defense still couldn't have got to him. There's no doubt Wilson took sacks last year because he held on to the ball too long.
But after Denver finished with its sixth consecutive losing season in 2022, the Broncos' brass – returning general manager George Paton and new head coach Sean Payton – prioritized improving their offensive line. The first two players secured on the first day of free agency were, in order, left guard Ben Powers and right tackle Mike McGlinchey. Then Denver added backup quarterback Jarrett Stidham and defensive tackle Zach Allen.
Reinforced up front, it's now on Wilson to get rid of the ball. A renewed commitment to the run game – with blocking tight end Chris Manhertz added on the second day of free agency and two-way tight end Adam Trautman acquired via trade on Day 3 of the draft – also seems obvious for Sean Payton's offense.
The 2023 cash outlay for the Broncos' starting five:
Garrett Bolles - $14 million
Powers - $15 million
Lloyd Cushenberry - $2.74 million
Quinn Meinerz - $1.1 million
McGlinchey - $20 million
May it develop into the 50 Million Dollar Blocking Five.
Here's a look at the Broncos' offensive line heading into the 2023 season:
Starters
Bolles (LT), 31, is a six-year starter and the team's first-round draft pick in 2017. He is coming off a broken leg that caused him the miss the final 12 games last year.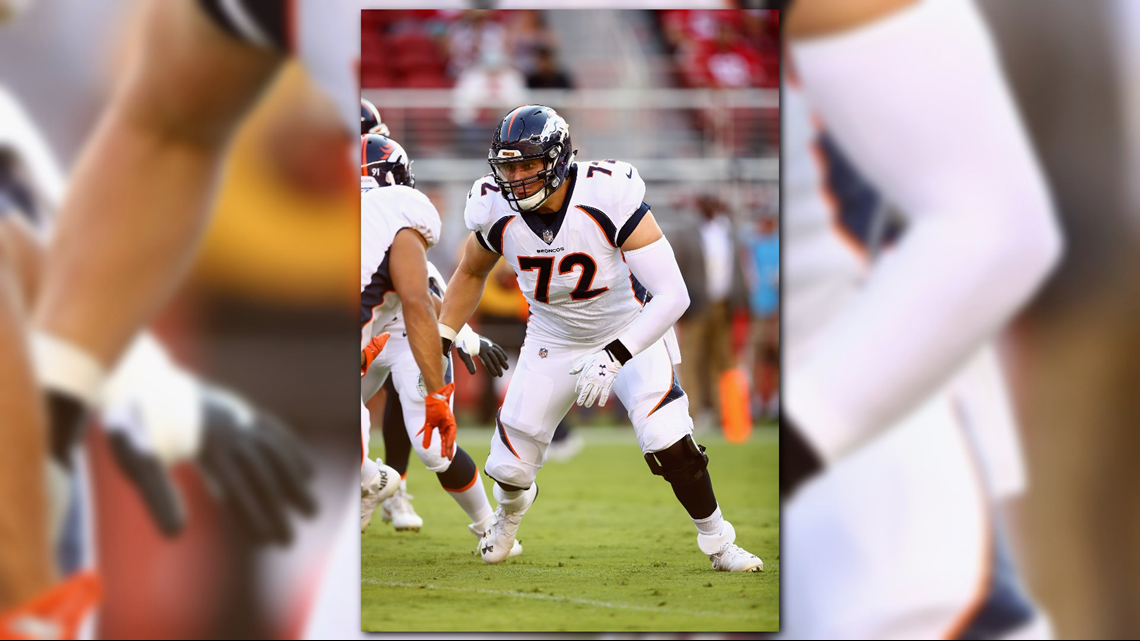 Powers (LG), 26, was a fourth-round pick of the Ravens in 2019 who didn't become a starter until halfway through his second season. He developed into a quality starter the past two seasons, including 2022 when he started all 17 games and played all 1,096 offensive snaps. The Broncos rewarded him with a four-year contract that pays him an average of $13 million a year.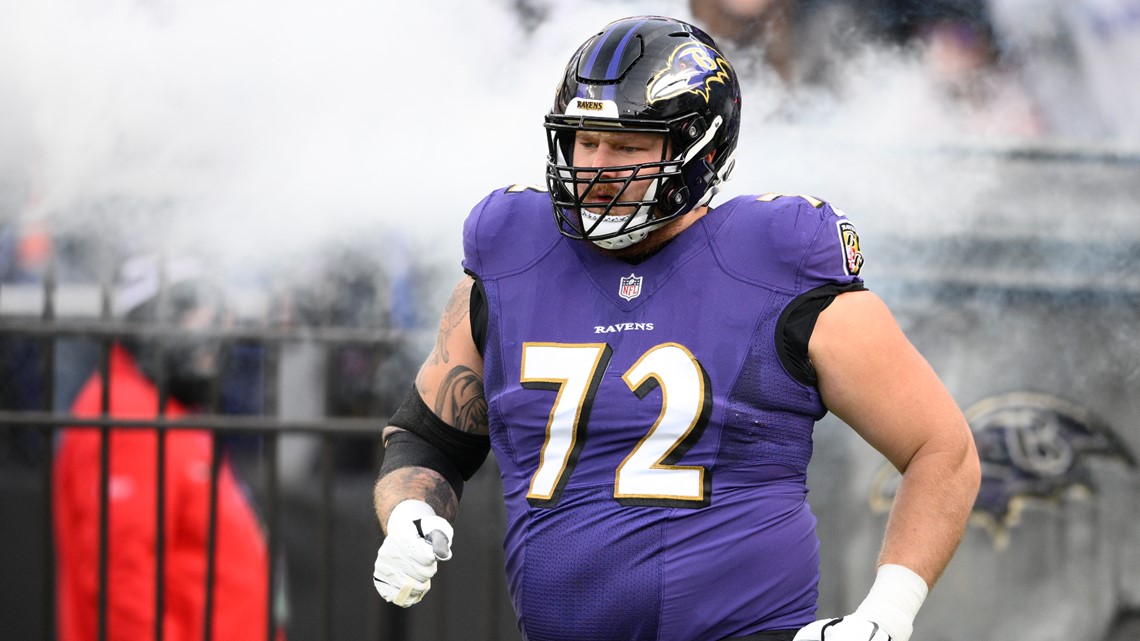 Cushenberry III (C), 25, returns for his fourth season with the Broncos, all as their starting center, after he was their third-round draft pick in 2020. He is coming off a torn groin injury that forced him to miss the final 9 games last season, although he stated frustration at season's end that he was not activated from injured reserve for the final two games.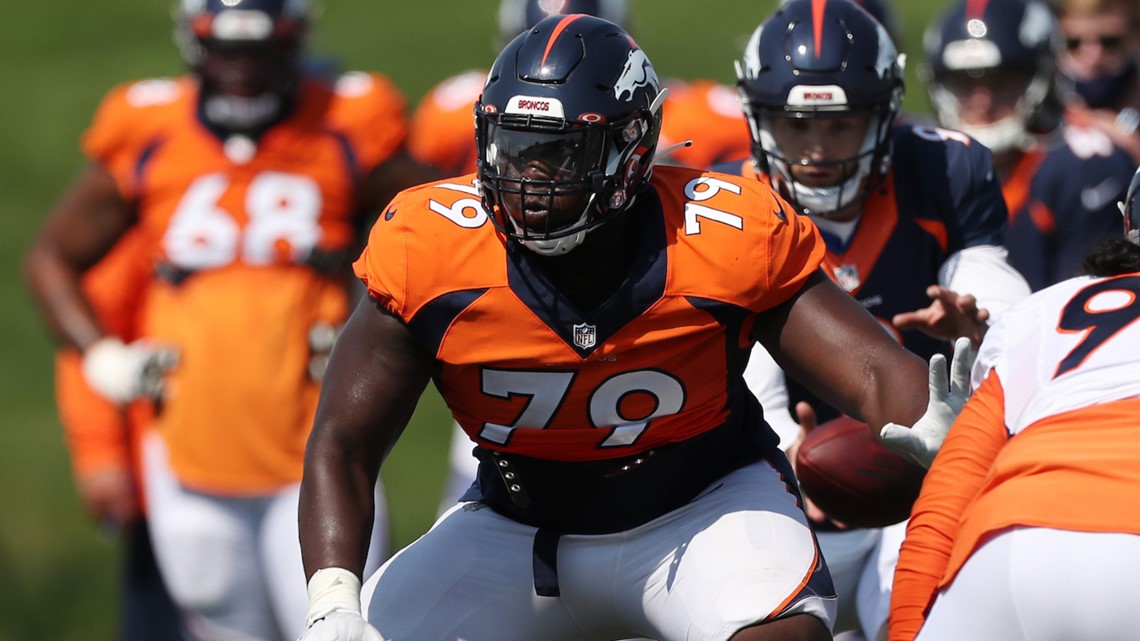 Meinerz (RG), 24, is the Broncos' most powerful blocker. A third-round draft pick out of Division III Wisconsin-Whitewater in 2021, he is a two-year starter who battled through a hamstring strain last season.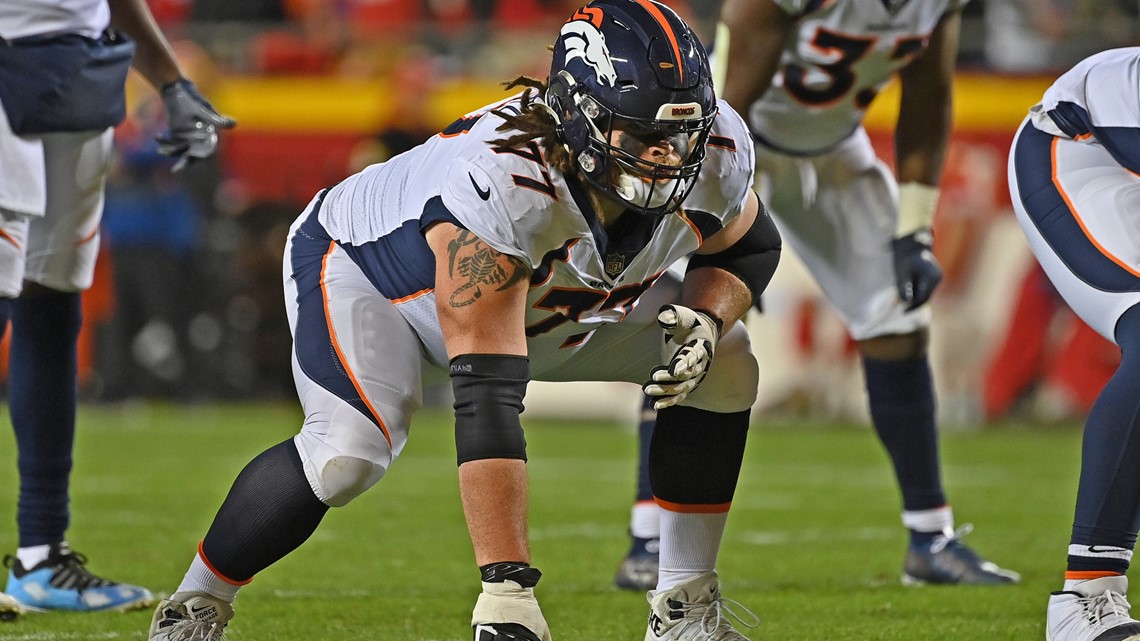 McGlinchey (RT), 28, comes from the San Francisco 49ers, where he was a five-year starter after he was their first-round draft pick, No. 9 overall, out of Notre Dame in 2018. He received a five-year contract from the Broncos worth an average of $17.5 million per year. He will become the Broncos' 11th season-opening starter at right tackle in the past 11 seasons.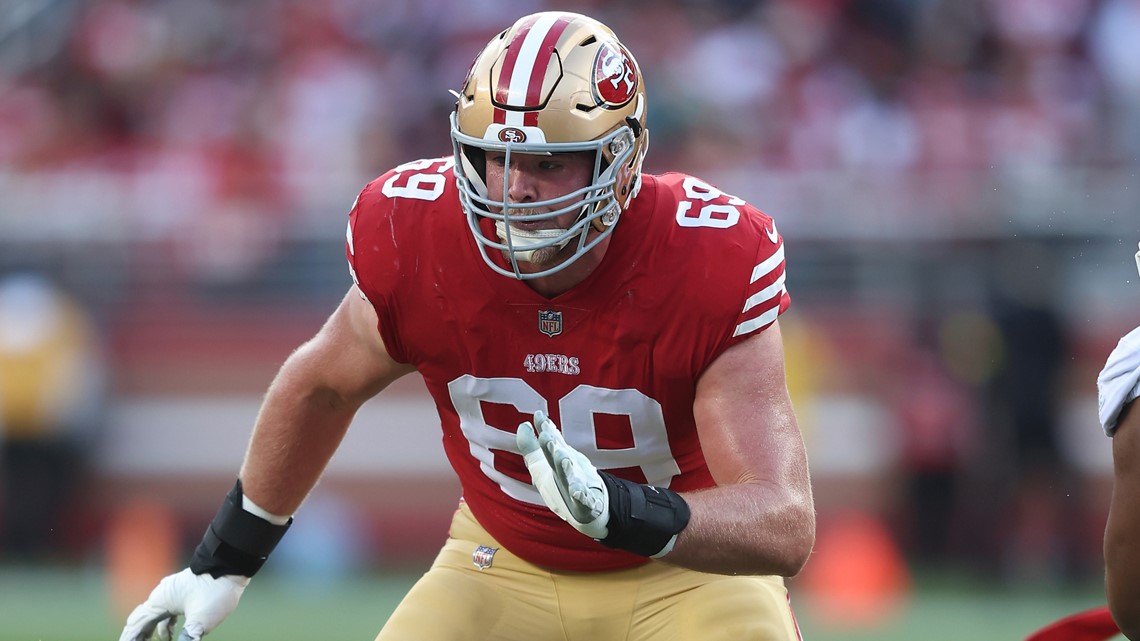 This isn't the first time the Broncos have thrown money at their right tackle position. Donald Stephenson, Menelik Watson, Jared Veldheer, Ja'Wuan James and Billy Turner all were decently paid but didn't perform to expectations.
McGlinchey, who was groomed in Kyle Shanahan's modernized zone-blocking running system, should fill what has been a black hole position for at least the next three years.
Backups
Kyle Fuller
Luke Wattenberg
Quinn Bailey
The 6-foot-5, 320-pound Fuller will compete with Cushenberry III for the starting center position. Fuller, 29, has primarily been a solid backup in his five seasons. The Broncos are his fourth team.
Wattenberg, a 5th-round pick out of Washington last year, got a chance to start a game at left guard against the Chiefs but he wasn't the first guy Chris Jones sent to the bench. Wattenberg, 26, should be greatly improved in year two as a backup interior lineman.
Bailey, 27, has a chance to become the team's swing tackle and backup guard on game day this season. He opened his first four seasons on Broncos' practice squads before making his NFL starting debut at left guard in the season finale last year against the Chargers.
Others
Alex Forsyth, 24, was drafted late in the 7th round out of Oregon. Scouts say he is a very good center but he fell in the draft because he had some medical issues after spending six years in the Ducks' program, the last three as a starting center.
Parker Ferguson played his college ball at Air Force and Will Sherman at CU.
Hunter Thedford is a former tight end who is getting a chance to make it as a tackle, although he'll have to put on weight. Christian DiLauro is a well-traveled practice-squad journeyman who played in the final three games for the Broncos last year as a special teamer.
Isaiah Prince is a veteran offensive tackle who started some games for the Bengals and will compete for a backup job.
Gone but not forgotten
A second-round draft pick of the Broncos in 2019, Dalton Risner, the Wiggins' native, was a four-year starting left guard for his hometown team. Allowed to hit free agency, Risner was considered one of the top four guards in the market, along with Powers, Nate Davis and Isaac Seumalo.
However, Risner is still unsigned. He's drawn interest from several clubs but for various reasons the timing hasn't worked out.
On the way up
It's too bad he dropped "The Belly" nickname a couple months after he was a Broncos' third-round draft pick in 2021. Popular among fans, Meinerz will start getting recognition if the Broncos start winning.
Key to 2023
New offensive line coach Zach Strief must get his five offensive linemen to work as one.