ENGLEWOOD, Colo. — In his second stint as Broncos coach, Vance Joseph could use better luck.
In his first stint as head coach, he had to try and win with a College of Quarterbacks (Trevor Siemian, Paxton Lynch, Brock Osweiler) in 2017 and a career backup quarterback (Case Keenum) in 2018. Joseph didn't make it to year three.
For Joseph to succeed this time, he will need a better pass rush than what the Broncos have delivered the past two years. In both the Vic Fangio-led defense of 2021 and Ejiro Evero-coordinated defense of 2022, the Broncos posted but 36 sacks to rank in the bottom half of the league.
Joseph can improve on that sack total if two things happen: One, he coaches up Baron Browning and Nik Bonitto into becoming close to double-digit sack men, and two, if Randy Gregory stays healthy.
Von Miller and Bradley Chubb are gone and ain't coming back – although the Broncos will visit them in Buffalo and Miami, respectively, this season.
It's a new era of pass rushers for the Broncos and it brings question marks. Here's a look at the Broncos' outside linebackers, the players most responsible for getting to the quarterback, in 2023: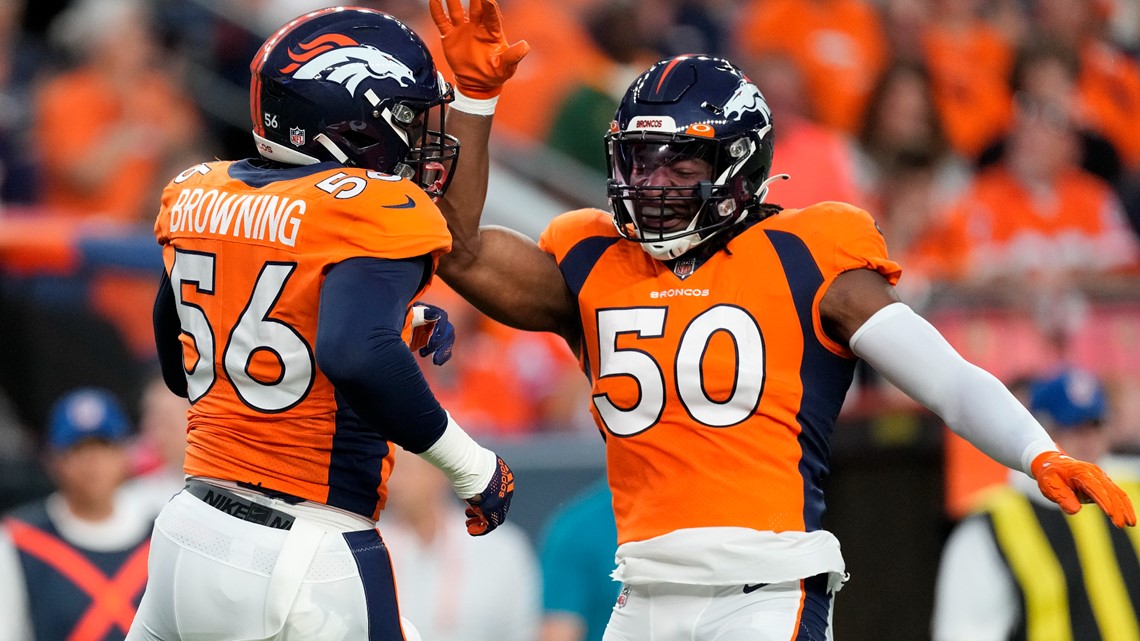 Starters
Randy Gregory, Baron Browning
Gregory was the Broncos' top free-agent splash last year with a five-year, $70 million contract that guaranteed $28 million over the first two years. Injuries brought a disappointing first-year return. Gregory underwent shoulder surgery before the ink dried on his contract and then a balky knee didn't hold up past the fourth game. He was a force when healthy through the first three games and was a big reason why the Broncos started 2-1. But the fact his knee gave out in game 4 was among the reasons why the team finished 3-11.
The knee and shoulder all seem good now so Gregory should be in position to have his best season.
Browning was a third-round draft pick and inside linebacker in 2021, then moved to outside linebacker last year and flashed unique pass-rush ability with 5.0 sacks in 14 games. He, too, has battled nagging injuries his first two seasons but he worked out this spring with famed trainer Frank Matrisciano in San Francisco to build strength in his quads and core.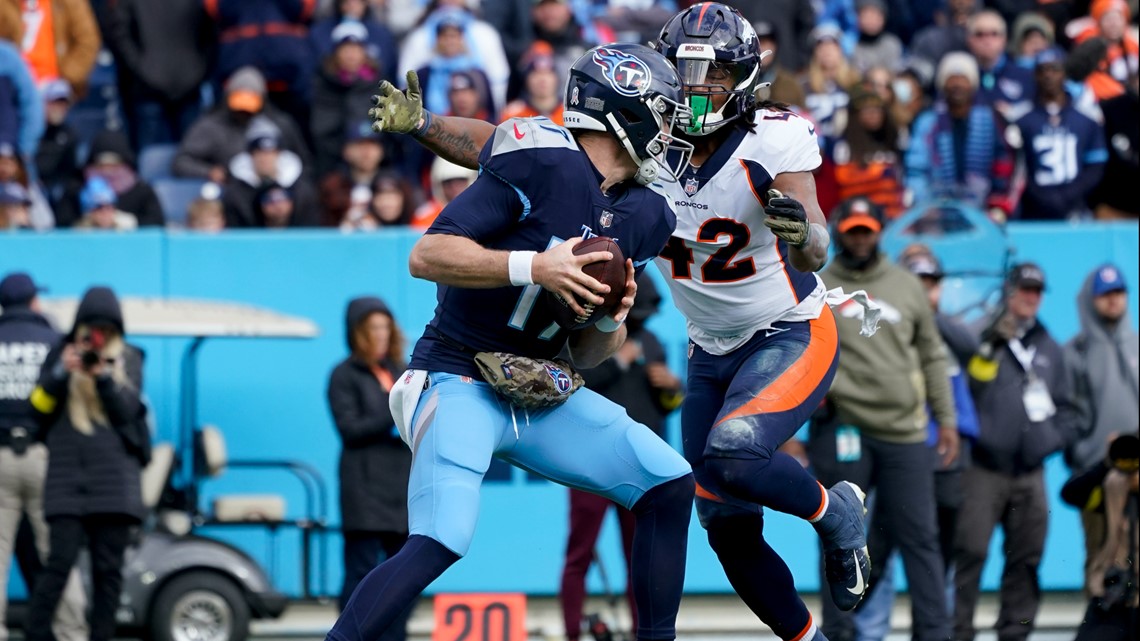 Backups
Nik Bonitto, Jonathon Cooper, Jacob Martin
The Broncos made Bonitto their first draft selection last year, which was the last pick in the second round. He took a while to develop as he didn't play in the Broncos' first two games and played less than 10 snaps in three other games. He had 1.5 sacks over two mid-season games against the Jets and Jaguars but there would be no more. Bonitto has the speed and athleticism to become an elite pass rusher, but strength is almost always the issue for young edge players who go up against those behemoth NFL offensive tackles.
Cooper was a 7th-round rookie surprise in 2021 when he had 2.5 sacks. His second season last year was hampered by an offseason finger surgery and in-season hamstring strain. He still recorded 2.0 sacks and career-most 48 tackles as he did a good job of setting the edge against the run.
Martin, the Aurora native who played at Cherokee Trail High School, was acquired from the Jets at the trade deadline to help offset the loss of Chubb, who was dealt to Miami for a first-round draft pick the Broncos eventually used to hire Sean Payton. Martin got a sack on Tennessee's Ryan Tannehill in his first game for the Broncos, got close on a couple others but then experienced knee discomfort and wound up undergoing arthroscopic surgery that caused him to miss the final four games. Martin has $1 million of his $4.25 million salary fully guaranteed for 2023.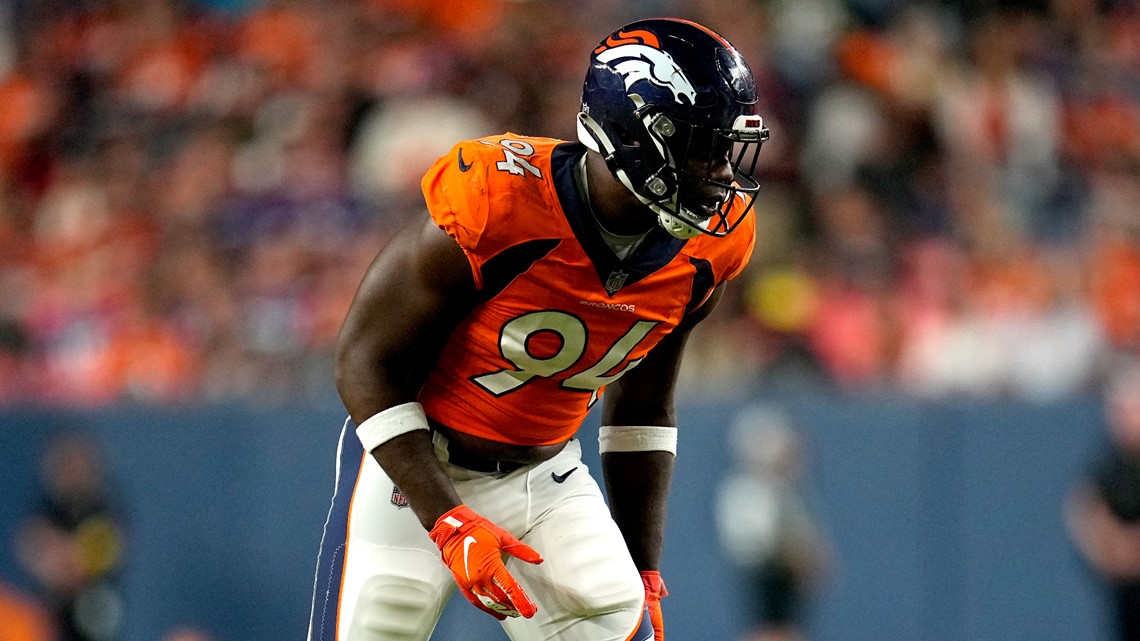 Others
Christopher Allen, Aaron Patrick
Allen was the Broncos' top undrafted rookie last year as he received a $30,000 signing bonus but he spent the entire season on IR to fully recover from a Lisfranc injury. The former Alabama edge rusher could be a surprise this year. He is one reason why the Broncos didn't draft a pure edge rusher in the draft (third-round pick Drew Sanders is an inside linebacker who can play outside).
Patrick is a terrific special teams player who suffered a torn ACL in game 6 against the Los Angeles Chargers at SoFi Stadium where his cleats caught on a mat set up to cover ESPN's television cables. Patrick sued the league, the Rams (whose owner Stan Kroenke owns the stadium), the Chargers and ESPN. The NFL successfully had the case moved from state to federal court, where arbitration settles case but Patrick's lawyers are trying to get that ruling remanded to state court. The case is pending while Patrick rehabs at the Broncos' facility.
Gone but not forgotten
He was a one-year coordinator for the Broncos who was off to a terrific start as through 12 games the Denver D was ranked No. 2 in scoring (17.0 points per game). But the losses of Chubb and Dre'Mont Jones, and offensive coordinators adjusting to Evero's aggressive ways led to a slump over the final five games and Denver's D finished tied for 14th in scoring (21.1 points per game).
The Broncos wanted Evero to stay for a second season but after his best friend Nathaniel Hackett was fired as head coach the day after the Broncos suffered 51-14 Christmas Day humiliation against the Rams, Evero turned down the chance to become interim head coach, then spurned a second season as defensive coordinator. He followed defensive consultant Dom Capers to Carolina where Evero is the Panthers' new defensive coordinator.
On the way up
He should be ready for a quantum leap in year 2. Von Miller, with apologies to his postseason Super Bowl 50 MVP run, had his best season in year 2 with 18.5 sacks. Bonitto isn't Von Miller but 8.0 sacks is a realistic expectation.
Key to 2023
Only once has he played more than 12 games in a season, and that was 2018 when he set career bests with 6.0 sacks in 14 games. The Broncos could use 15 games and 10.0 sacks from Gregory this year.