ENGLEWOOD, Colo. — Unable to get a big, in-line tight end in the draft, the Broncos solved the issue by having Sean Payton place a call to his old friends with the New Orleans Saints.
The Broncos acquired Saints' tight end Adam Trautman in a swap of late-round draft picks. The trade was made just before the Broncos were going to select with their No. 195 pick in the sixth round. That pick went to the Saints, who sent Trautman and one of the final picks in the draft -- No. 257 in the seventh round -- to the Broncos.
Trautman is 6-foot-5, 253 pounds who is more of a blocker than receiver, although he did have 27 catches for 263 yards and 2 touchdowns for the Saints in 2021 - the last of 16 years in which Payton was their head coach.
Trautman is one of six former Payton players in New Orleans who is now with the Broncos, joining receivers Marquez Calloway and Lil'Jordan Humphrey, fullback Michael Burton, tight end Chris Manhertz and running back Tony Jones Jr.
Payton took last year off from coaching and returned with the Broncos this year. Trautman is the kind of two-way, large-sized tight end Payton covets for his offense.
Was it intentional to bring in players who knew Payton well to help him establish his culture and offensive system for the Broncos?
"Not at all,'' Payton said. "These are younger players. It'd be different if you went out and got one of these veterans.If there was that veteran player ... it was Chris Banjo and then Chris was like, "I'd like to coach. All right then you can coach (as special teams assistant).''
The Broncos did have interest in 250-pound tight ends Luke Musgrave and Luke Schoonmaker in the draft but they were drafted by other teams in the second round, before Denver was to make its first selection.
"We (compared Trautman) to a handful of the tight ends that we were discussing in this draft,'' Payton said. "We drafted Adam in the third round (in 2020) and ironically we were comping him to the other third-round players (in this year's draft).''
Trautman joins Greg Dulchich, Albert Okwuegbunam and Manhertz as Broncos' tight ends. Manhertz and Trautman were Payton acquisitions. Dulcich was the Broncos' third-round draft pick last year and while he flashed receiver production when he was healthy, he was often injured.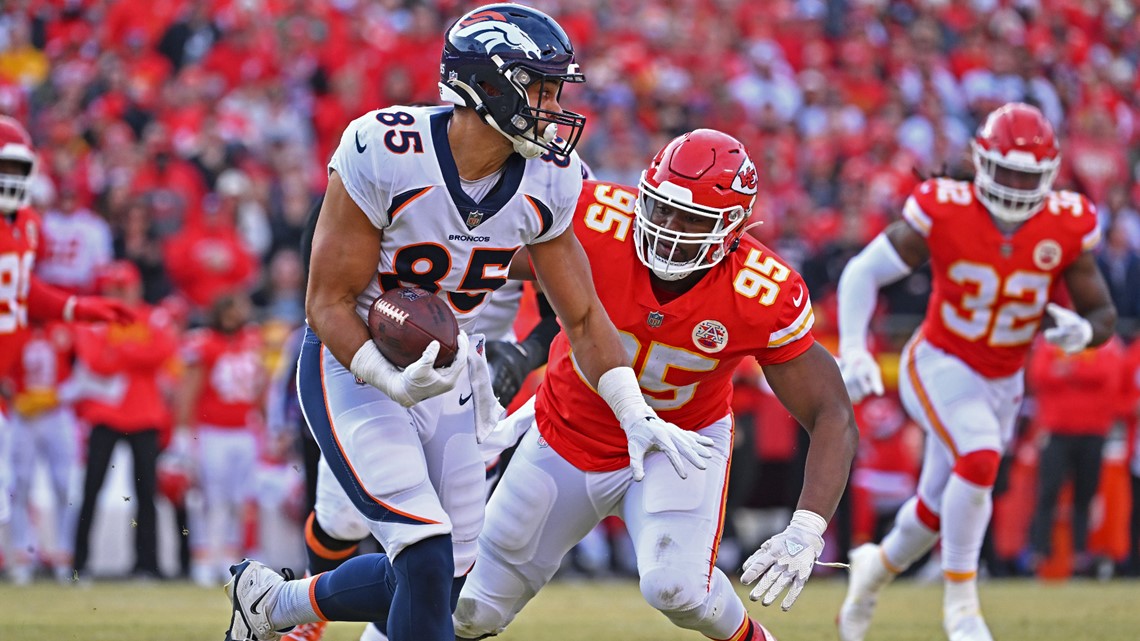 Albert O, a fourth-round draft pick in 2020, will now have to fight to make the team.
"The easy answer is they're all competing right now,'' Payton said. "There's a strength that Manhertz has (blocking) and there's a strength that Dulcich has (receiving) and I'd say those are probably at the other end of the room.
"How do they fare in the offseason, how do they fare in training camp? It's a position that's become more valued in our league relative to some of the matchups you want to create. Our job as coaches is to give them the songs that fit their skill-set."
The Broncos also continued to add young depth to their roster Saturday by selecting Boise State safety JL Skinner with their No. 183 overall pick in the sixth round and Oregon center Alex Forsyth with their No. 257 pick in the seventh.
Skinner, 22, is a taller safety at 6-foot-4. He started his last three seasons for the Boise State Broncos and had four interceptions last year as a senior.
Skinner said he tore a pec just before the NFL Combine in February, which may have caused him to drop from his original draft projections.
"But I don't really consider it a drop,'' Skinner said in a conference call with the Denver media. "I consider it me getting placed in the correct hands. The Denver Broncos took a chance on me and I'm excited to get up there."
Forsyth was the Ducks' starting center the previous three seasons. He likely will groom behind Lloyd Cushenberry III at center this season and help on special teams.
"I didn't have much expectations going into the draft,'' Forsyth said. "Just because I wanted to keep them low and be excited wherever I wound up and that's exactly what happened so I definitely know I'm in the right place."
Their draft also included three selections on Friday -- Oklahoma receiver Marvin Mims with the No. 63 and final pick in the second round, plus Arkansas inside linebacker Drew Sanders and Iowa cornerback Riley Moss in the third round.
Because their draft class was so small -- five picks marked the third-smallest draft class in team history - the Broncos were expected to sign a significant number of undrafted college free agents. "In the teens," is how general manager George Paton put it.
Among those players reported by 9NEWS were South Carolina tight end Nate Atkins, Fort Valley State running back Emanuel Wilson, Central Michigan edge rusher Thomas Incoom and Houston cornerback Art Green.
Also reported to be headed to Denver are Jackson State receiver Dallas Daniels, Incarnate Word receiver Taylor Grimes, Kent State tight end Kris Leach, Illinois offensive tackle Alex Palczewski, Indiana safety Devon Matthews and Princeton offensive lineman Henry Byrd.
Drafted and undrafted rookies will convene at Broncos headquarters the week of Mother's Day for a rookie minicamp. There will also be rookie and veteran tryout players inmvited to the rookie minicamp.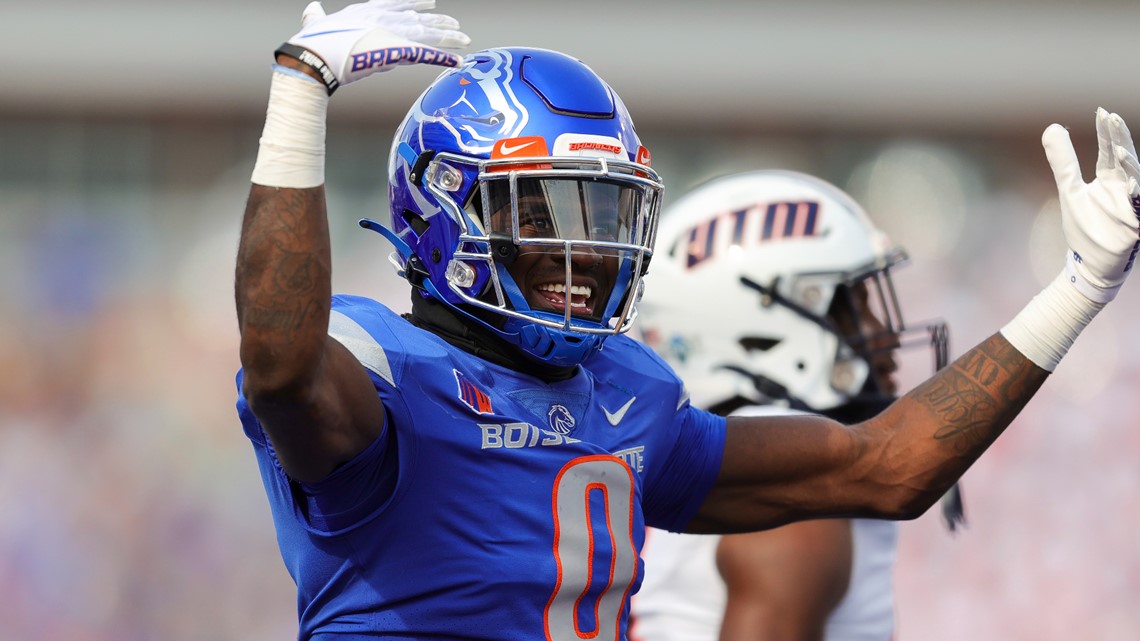 Post Draft