Who among the NFL's top candidates does Rice know? Jim Harbaugh, for sure.
Then again, Rice just served on Stanford's head coach search committee that resulted in the hiring of Troy Taylor, who had most recently coached at Sacramento State, Utah and Eastern Michigan. Don't think there was much connection between Rice and those schools.
Rice, a huge football fan growing up thanks to her late father's influence, knows how to run an open search for a head coach. If Harbaugh happens to be the most sought after candidate in this head coach cycle, so be it.
Harbaugh did a remarkable job at Stanford from 2007-10, uplifting the football program that was 1-11 the year before he got there to a 12-1, Orange Bowl-winning team by the time he was finished. Rice had been a professor and administrator at Stanford before our nation's capital beckoned her from January 2001 through January 2009 where she served as President George W. Bush's National Security Advisor through his first term and U.S. Secretary of State for his second four years.
After which, she returned to Stanford where Rice got an up close look at Harbaugh's final two seasons as the Cardinal's head football coach and would have come across a couple of graduate school alums and wealthy boosters named Greg and Carrie Penner.
The Penners now combine to own 60 percent of the Broncos. Greg Penner has also been the chairman of Walmart since 2015 and some of his expertise in the corporate world can be used as he searches for his next head coach.
"I've worked with a lot of great CEOs, and it starts with really strong leadership,'' Penner said two weeks ago at the press conference to address the firing of this season's head coach, Nathaniel Hackett. "That's going to be the most critical factor here in a head coach. Obviously, the X's and O's are important, but we need a strong leader for this organization that's focused on winning. That starts with culture. It's instilling a sense of accountability and discipline. We need an identity on offense. At the starting point, it has to be about culture and leadership. Those characteristics are what we'll be focused on the most."
Keep that stated manifesto. There's a chance those exact words could be read at Jim Harbaugh's introduction. After his successful run at Stanford, Harbaugh moved on to coach the NFL San Francisco 49ers, where he again instantly turned around the team. The 49ers were 6-10 the year before he arrived and 13-3 in 2011, his first year at the helm.
He then made the nervy decision of benching his 13-3 veteran quarterback, Alex Smith, in favor of the talented but raw second-year quarterback Colin Kaepernick in 2012. The result was a berth in the Super Bowl against his brother John and the Baltimore Ravens.
Following a power outage at the New Orleans' Superdome, Jim Harbaugh's 49ers nearly surged all the way back from a 28-6 third quarter deficit before falling short, 34-31.
Harbaugh then fell on the wrong side of power struggle with general manager Trent Baalke and owner Jed York and left San Francisco after the 2014 season to become head coach at his college alma mater, the University of Michigan.
He just finished his eighth season with the Wolverines with a second consecutive Final Four appearances in the NCAA playoff. He is due to make $7.19 million at the school in 2023. Would the Penners have to double that in annual salary, plus pay Michigan a $2.25 million buyout payment, to entice Harbaugh to leave?
Harbaugh is one of several candidates the Broncos will interview for their head coaching vacancy, including at least two external minority candidates per the NFL's Rooney Rule. It would figure the Broncos would begin interviewing candidates this week. Besides Penner and Rice, the Broncos' head coach search committee will include general manager George Paton and owner Carrie Penner, Greg's wife.
A look at some of possible candidates starting with the apparent man to beat:
Jim Harbaugh, head coach, Michigan
He has that type of coaching influence to bring the best out of Wilson, whose skill set had similarities to Kaepernick. As a rival coach, Harbaugh went 2-5 against Wilson-led Seattle teams from Wilson's rookie year in 2012 through Harbaugh's final year in San Francisco in 2014.
But would Harbaugh want to coach the Broncos with so many performance questions now swirling around Wilson, who has plunged from a perennial top 10 passer to the bottom 5? If Harbaugh decides he has done all he can do at Michigan – and there is speculation a recently announced NCAA investigation into possible recruiting violations could give him a nudge -- and desires to address the unfinished coaching business he has in the NFL (namely, winning a Super Bowl), the Broncos will likely have to outrecruit the Indianapolis Colts and owner Jim Irsay, Carolina and owner David Tepper, and possibly the Miami Dolphins and owner Stephen Ross.
Harbaugh was a four-year starting quarterback for the Colts in the mid-1990s, leading them to the AFC Championship Game in 1995 when he earned his only Pro Bowl appearance. Ross earned his bachelor's degree from Michigan in 1962. The Broncos have many money and a strong Stanford connection.

Sean Payton, former head coach, Saints
Draft pick compensation to hire Payton away from the Saints may be a deal-breaker for the Broncos, who already gave up way too much in the Wilson trade by surrendering two first-round draft picks and two second-round picks.
The Saints hold Payton's rights through 2024 so New Orleans will ask for compensation. Even with getting a first-round pick back for Bradley Chubb, that selection belongs to the San Francisco 49ers, which means picking anywhere from No. 23-32 in the draft. The Broncos aren't getting offensive tackle Peter Skoronski back there.
The Broncos have received permission from the Saints to eventually interview Payton, a source confirmed to 9NEWS, although some procedural hurdles must still be cleared before an interview takes place. Payton no doubt will meet with Penner and his search committee, but he figures to have choices. He could wait to see what develops with the Cowboys or Dolphins. But if some guy from Denver is trying to get his attention by waiving his checkbook, Payton would only be human if he took a look.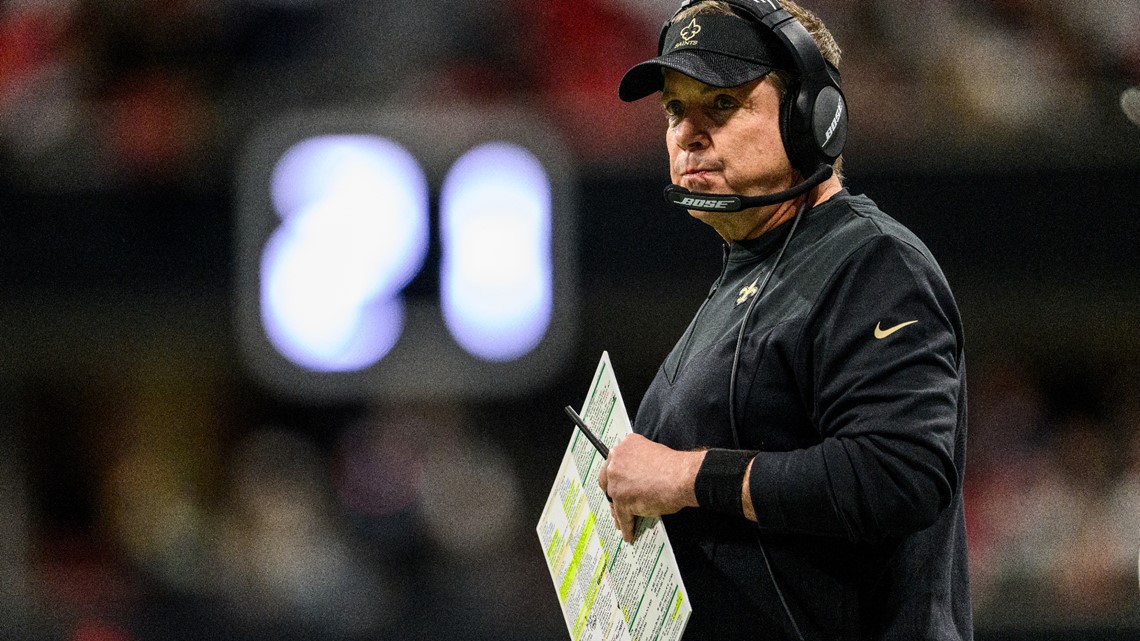 Dan Quinn, defensive coordinator, Cowboys
Broncos general manager George Paton informed Quinn he was going to come in for a second head coach interview last January but cancelled it after Paton was swept away by Nathaniel Hackett.
Quinn returned to his job as the Dallas Cowboys' defensive coordinator where his defense ranks No. 6 in points allowed at 19.8 per game.
It's almost certain the Broncos next head coach will be one who has done it before as their three previous hires – Vance Joseph, Vic Fangio and Hackett – were all first-time bosses. Their combined six-year record: 34-62.
Quinn had a decent 5 year-plus run as head coach for the Atlanta Falcons until it unraveled with an 0-5 start in 2020. In his second season of 2016, Quinn guided the Falcons to Super Bowl 51 where they blew a 28-3, third quarter lead and lost to Tom Brady's Patriots in overtime.
Before that Quinn was the Seahawks' defensive coordinator in 2013-14 – when Seattle went to the Super Bowl each year, blowing out the Broncos in the first and blowing it against the Patriots in the second when Wilson was picked off at the goal line by Malcolm Butler. So Quinn knows Wilson, at least the younger version of Russ.
Quinn would need to sell Penner and Paton on an offensive coordinator who can return Wilson to his former self.

Mike McDaniel, head coach, Dolphins
It's hard to believe McDaniel, the pride of Smoky Hill, is in trouble. But after an 8-3 start, the Dolphins have lost five in a row to fall to 8-8. And they won't have quarterback Tua Tagovailoa or backup Teddy Bridgewater for their finale against the Jets. McDaniel is a former Broncos ball boy who was developed as an NFL coach by Mike Shanahan, Kyle Shanahan and Gary Kubiak. If Dolphins owner Stephen Ross makes a play for Harbaugh, the Broncos could do worse than make a play for the local boy done good – regardless of how the Dolphins finish.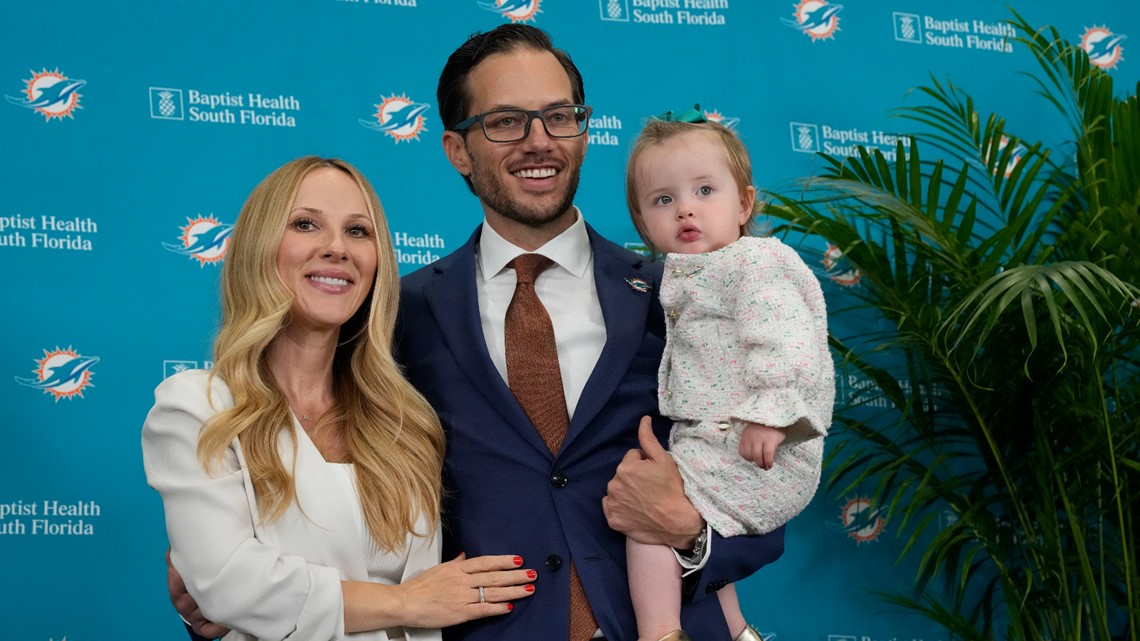 Ejiro Evero, defensive coordinator, Broncos
Evero emerged as the coach of the year from Hackett's staff by demonstrating in one year he not only is a terrific defensive play caller and coordinator, but an impressive person and leader who has the qualities to command a room. Evero figures to get multiple head coach interviews this offseason. He may be only candidate without previous head coach experience the Broncos interview but Evero will have earned the shot. George Paton said he and the Penner search committee want to Evero but a firm commitment has been tabled until after the Broncos play the Chargers this afternoon.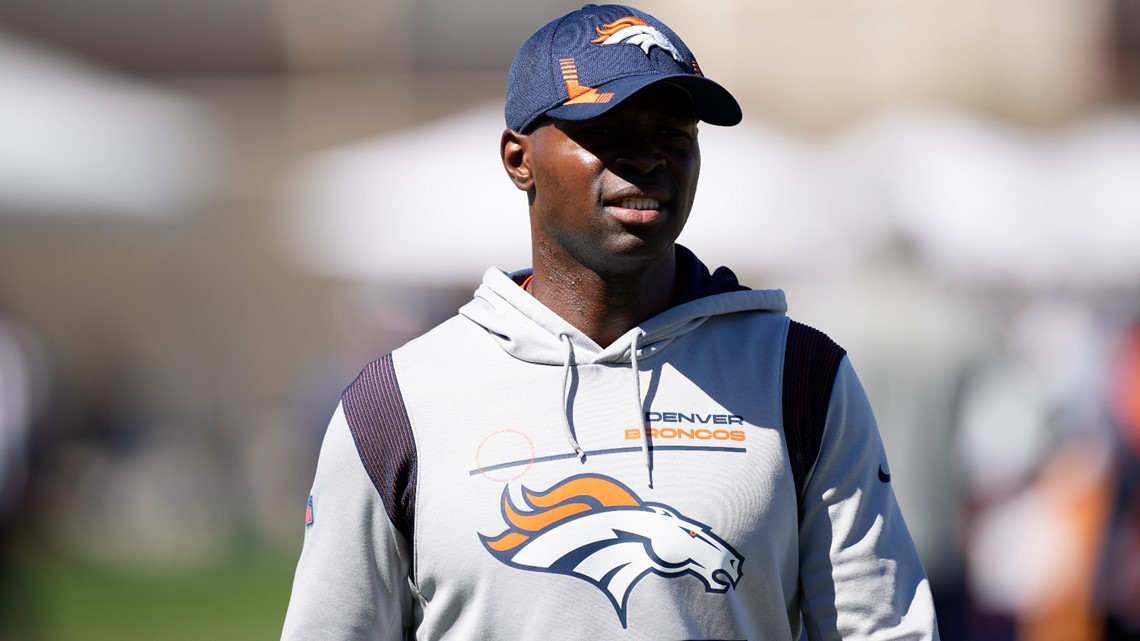 Rahim Morris, defensive coordinator, Rams
Had two stints as a head coach and there was success each time. His first was with Tampa Bay from 2009-11, as the Bucs transitioned from Jon Gruden. After going 3-13 in a rebuilding first year, Morris guided the Bucs to a 10-6 record in 2010 (where Josh Johnson was his backup quarterback to Josh Freeman).
After he was let go by Tampa Bay, Morris continued to find NFL jobs as a defensive backs coach and coordinator. He became the Falcons' interim head coach in 2020, replacing Dan Quinn who was fired after an 0-5 start. Morris immediately got the Falcons playing better, winning three of his first four, including a 34-27 victory against the Broncos.
He was the defensive coordinator for the Super Bowl Rams last season and their defense was still playing tough this year, as was evident in Los Angeles' 51-14 Christmas Day whipping of the Broncos.
Demeco Ryans, defensive coordinator, 49ers
Doesn't have head coaching experience, but will be this year's hot candidate as his 49ers rank No. 1 in scoring defense (16.5 points per game) and No. 2 in yards allowed (303.4 yards per game, a fraction behind No. 1 Philadelphia). Had an impressive 10-year playing career as an inside linebacker with Houston and Philadelphia before starting his coaching career on the bottom rung as a quality control coach in 2017.
Leslie Frazier, defensive coordinator, Bills
The Broncos interviewed Frazier in January 2009 after Mike Shanahan was fired. Frazier's Bills' defense ranks No. 2 in scoring this year (17.5 ppg) after ranking No. 1 (17.0) last year – incredible accomplishments considering the team is built around Josh Allen and it's high-powered offense.
Frazier was head coach for the Minnesota Vikings and assistant general manager George Paton from the last six games of 2010 and he did so well he kept the head job through the 2013 season. Even with Christian Ponder at quarterback, Frazier guided the Vikings to a 10-6 record and playoff berth in 2012.

Thomas Brown, assistant head coach/tight ends coach, Rams
Only has three years of NFL coaching experience but he could be the Jerod Mayo of this year's head coaching cycle in that Brown is a position coach who may be inexperienced as head coaches go but has unique leadership qualities worth exploring. The Rams recognized this right away which is why he's had the assistant head coach title the past two seasons.
Mike Munchak, former Titans head coach
Munchak still lives in the Denver area after he was foolishly let go by as the Broncos' offensive line coach by Hackett at this time last year. Munchak went 9-7 in his first year as Tennessee's head coach in 2011 but the team's regrettable investment in quarterback Jake Locker didn't give Munch much chance to succeed.
Munchak then embarked on an offensive line coaching stint in Pittsburgh, where he gained the reputation as the best in the NFL. He finished second to Vic Fangio in the Broncos' head coaching search of 2019 but Munchak stayed on as the team's offensive line coach. Perhaps the Broncos can do it again – interview Munchak for their head coaching role but encourage the new head coach to keep him as his offensive line coach. Garett Bolles figures to be among those who would be all for it.

Jerry Rosburg, interim head coach, Broncos
It would behoove Penner to sit down with Rosburg if for nothing else than a detached evaluation of his team's roster and coaching staff. Rosburg made a positive impact on the Broncos in his two weeks as interim coach. Spit-balling here but would it be far-fetched to think if Jim Harbaugh got the Broncos' head job, Rosburg might have a chance to stay on as the special teams coordinator for a year to help train Jay Harbaugh, Jim's son and Michigan's special teams coordinator?

Others: Mike Vrabel, head coach, Titans; Robert Saleh, head coach, Jets; Brian Callahan, offensive coordinator, Bengals; Eric Bieniemy, offensive coordinator, Chiefs; Wink Martindale, defensive coordinator, Giants; Ken Dorsey, offensive coordinator, Bills; Frank Reich, former head coach, Colts.