ENGLEWOOD, Colo. — The Broncos are "likely" to place a second-round tender on offensive lineman Elijah Wilkinson, a league source told 9NEWS.
The estimated second-round tender salary is projected at close to $3.2 million for the 2020 season. It's not a certainty the Broncos would extend Wilkinson with a second-round tender by March 18 as they may look at center-guards during the 48-hour free-agent negotiating window that opens on March 16.
But as it stands now, the plan is for Wilkinson to take offseason practice reps at right guard and left tackle.
Wilkinson, 25, started seven games at right guard in 2018 and 12 games last season at right tackle in place of the injured Ja'Wuan James.

Such versatility should come in handy this year. The Broncos have a void at right guard after notifying veteran Ron Leary they would not pick up the option on the final year of his contract. At left tackle, the Broncos will have Wilkinson compete with Garett Bolles, who has started all 48 games at that position the previous three years.
Bolles has first-round athleticism but has come under criticism for his 20 accepted holding penalties in his three seasons.
Wilkinson was undrafted out of Massachusetts when he signed with the Broncos in 2017 as a college free agent. Because he was undrafted, the Broncos have the option to place an original round tender on him for an estimated $2.1 million salary but that would allow other teams to try to sign him away without surrendering a draft pick. The Broncos would have the right to match that offer but the risk is winding up with a far more lucrative contract than $3.2 million to keep him.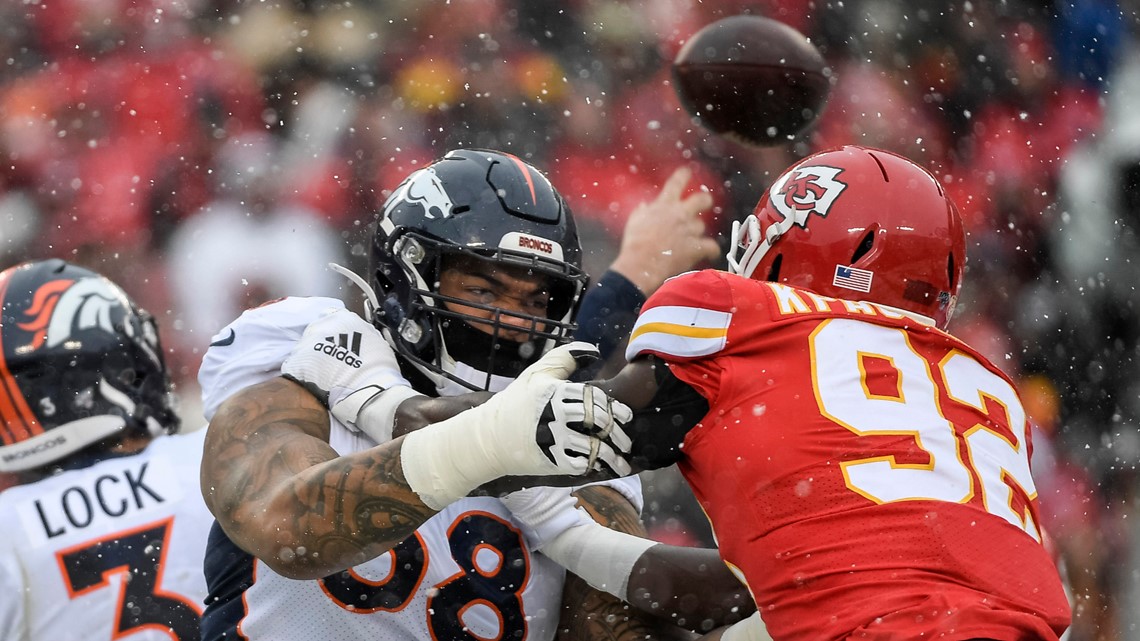 A second-round tender means another team would have to not only make a relatively lucrative offer but give the Broncos the equivalent of a second-round draft pick – compensation that would all but quell the possibility of a competing offer.
The Broncos have several other restricted free agents who require decisions as to whether they should be tendered -- and if so, at what level -- including defensive tackle Mike Purcell, newly acquired defensive lineman Joel Heath, cornerback De'Vante Bausby, special teamer Joe Jones and backup quarterback Brandon Allen.