KUSA -- Our latest version of the Broncos mailbag has a set of varied questions from impact of new coaches to stadium name challenges to a certain reporter's draft access. And more.
With the high turnover of coaching this year I just wanted to get your take on who's looking the most comfortable with their new coaches and how this should and could affect our 2018-19 campaign!
Chris – The NFL has seven new head coaches. To me, this group is topped by Jon Gruden with the Oakland Raiders. I think Gruden and the New York Giants' Pat Shurmur were the best hires because they've been head coaches before.
I'm picking Oakland to win the AFC West this year largely because I believe Gruden will make an immediate impact.
Shurmur's 4-12 and 5-11 records with the Browns in 2011-12 looks much better after Cleveland went 1-15 and 0-16 the past two seasons.
The Detroit Lions' Matt Patricia is well-qualified after six seasons as the New England Patriots' defensive coordinator and it appears he has survived a resurfaced account of a 1996 alleged sexual assault charge.
The most questionable hire was Mike Vrabel by the Tennessee Titans. He was hired because of his Patriot connection but he's only had four years of NFL coaching experience.
The resume for the Bears' Matt Nagy is also thin compared to other coaches who get their first chance to become the head guy.
The Colts' Frank Reich was deserving, even if he was the backup choice to Josh McDaniels. The Cardinals' Steve Wilks has a background much like Vance Joseph's in that he was a longtime NFL defensive backs coach before going from one-year defensive coordinator to head coach.
The Broncos will play Gruden's Raiders in games 2 (in Denver) and 15 (Oakland), and Wilks' Cardinals at Arizona in game 7.
The most important of these games will be game 2 against the Raiders in Denver. The Broncos gotta have that one.
Why has it been so difficult to get a new name for the stadium?
Tim – The Broncos and Metropolitan Football Stadium District initially entered a 20-year deal worth $120 million with Invesco Funds Group in 2001.
But Invesco bailed after 10 years. Sports Authority came to the rescue in 2011 and was to pay $6 million a year through 2021.
Sports Authority made it for five years before filing for bankruptcy. The Broncos and stadium district regrettably kept the Sports Authority name for two seasons before mercifully giving the venue the temporary name of Broncos Stadium of Mile High.
The Broncos and stadium district are now seeking a new deal with a naming sponsor. My guess is they want long-term deal of 10, 15 or 20 years at about $10 million a year. And they haven't got it yet, although they are confident they will.
This stretch without a naming sponsor is not unprecedented. It took the Cowboys four seasons (2009-12) before their venue became AT&T Stadium. It also took the Dolphins four seasons (2005-08) before it became Hard Rock Stadium.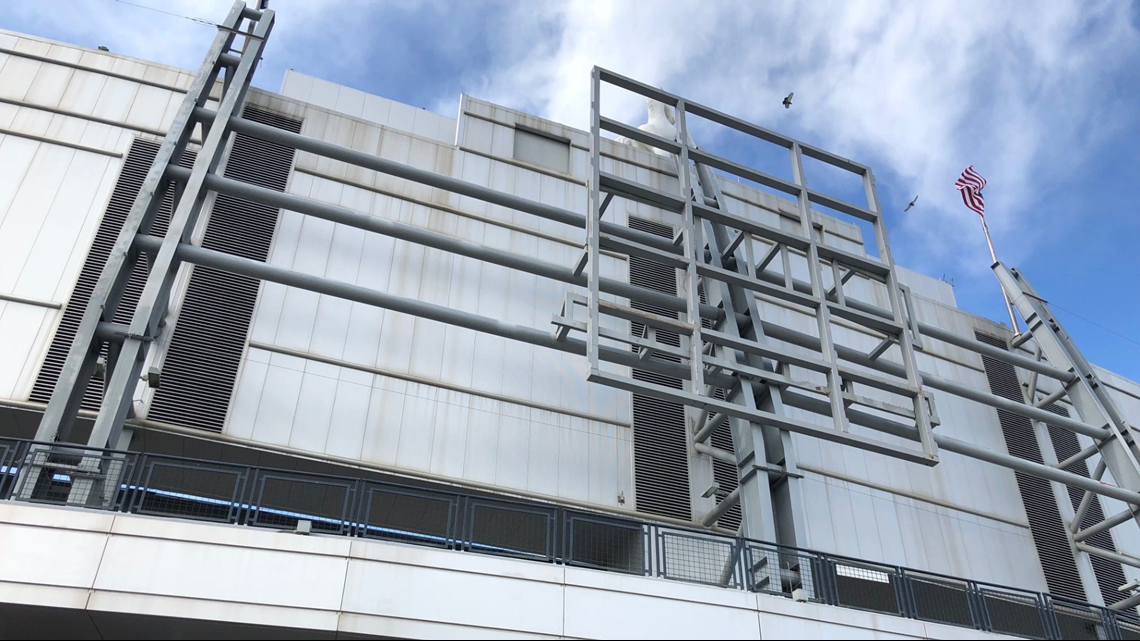 I want the Broncos to make sure the next sponsor doesn't insist on screwing up the color scheme of the stadium like Sports Authority did with that ugly Kansas City red. Have they even spoke to the owners of Orange Crush? (Google says the "Dr. Pepper/Snapple group of Plano, TX" own it).
I know you probably don't ever want to seek out a sponsor but there's always the perfect exception to the rule. Orange Crush Stadium at Mile High! It gives me chills and most importantly insures that the red is dead!!
Art – In so many ways, hanging the symbol of failure on their home stadium the past two years was unfortunate. A crown jewel NFL franchise like the Denver Broncos should not have been attached to a company that finished as a loser. (Even if I did once buy a sturdy set of 10-pound dumbbells from Sports Authority).
What is the long-term outlook for Paxton Lynch with only two years left on his contract? Potential trade next year?
Jeff – It's simple. How Lynch performs this year will determine whether he's with the Broncos in 2019 and/or 2020.
If Lynch doesn't get a chance to perform because he sits all season behind Case Keenum, then 2020 will likely be out because the Broncos would not be expected to pick up his fifth-year option.
But I wouldn't be surprised if the Broncos keep him for his fourth season of 2019 rather than trade him. If Keenum keeps him on the sidelines all season, Lynch would have little trade value.
Let's look at his contract. After making $6.42 million through the first two years of his first-round rookie contract, Lynch is fully guaranteed to draw his $1.31 million salary this season. He has $600,000 of his $1.74 million salary guaranteed in 2019, the final year of his contract.
There is also a fifth-year option for 2020 that the Broncos must decide whether to exercise by May of 2019. It's after year 3 that the Broncos must decide whether they want Lynch for year 5.
At this point, the odds are against the Broncos picking up his fifth-year option as Lynch is slated to be a backup quarterback for a third consecutive season.
Although the Broncos' quarterback situation is improved, it's still dicey as Keenum is 30 and only has a two-year contract, and Lynch has yet to develop and only has two years remaining on his deal.
There's plenty of time to find a solution but as of now, the 2020 Broncos don't have a quarterback.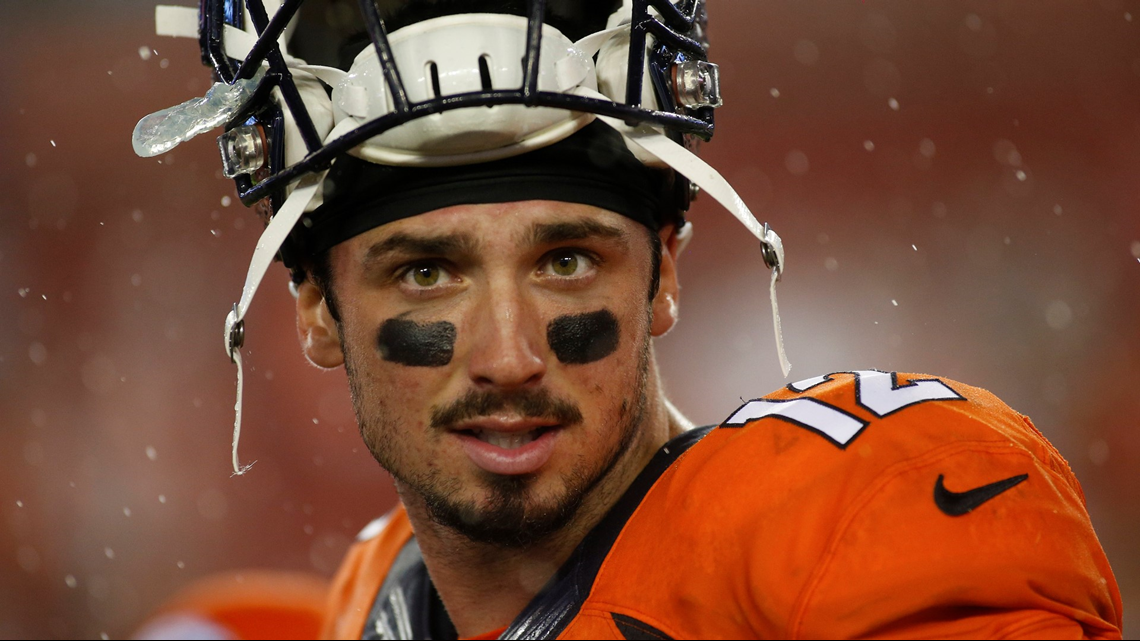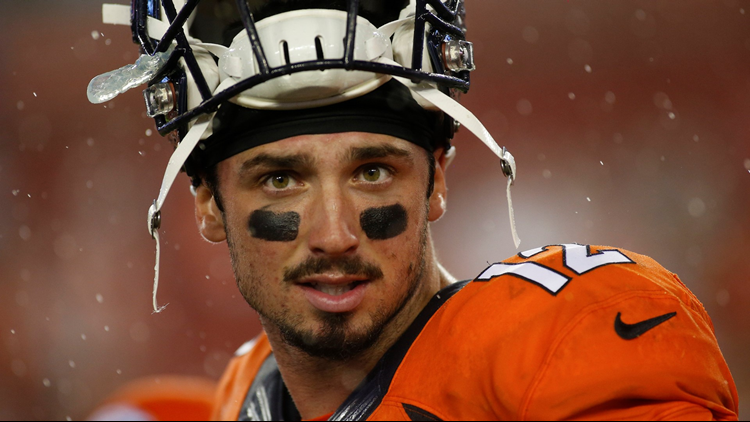 Mike, have you ever had the privilege of seeing the Broncos draft board before a draft?
Todd—Nope. The occasional reporter who gets draft board access from a team has always been someone who promises delayed reporting.
As I attempt to provide up-to-the-minute coverage, the Broncos' brass has never extended me a peak at their board. (And perhaps there are other reasons).
I have had the occasional interviews with the general manager, head coach, owner and owner-delegee in their upstairs' offices at Broncos headquarters. But the trick is to acquire inside information on the Broncos' pre- and post-draft strategies without benefit of the board.
How's the running game looking? Case must have a good running attack!
CA – Hard to tell. Devontae Booker and rookie Royce Freeman will be the top two. We know Booker has been an adequate 1B back. The Broncos think, but won't know until he does it, if he can improve to 1A.
Freeman looks good at 230 pounds.
De'Angelo Henderson's offseason was messed up because of a harrowing car crash that wasn't his fault. But I liked what I saw of him as a rookie last year during the preseason and final regular-season game against Kansas City.
One of the surprises of the offseason was how many reps rookies David Williams and Phillip Lindsay received.
This is a young group – the youngest running back group in the NFL. We'll know more after the preseason.
Does Pat Bowlen go in the Hall of Fame this year?
Jared – He does. The Broncos' owner finished third in 2017 when the Pro Football Hall of Fame contributor subcommittee made two, highly questionable selections of Cowboys owner Jerry Jones and former NFL commissioner Paul Tagliabue.
Jones was reprimanded and fined millions a year later for trying to undermine commissioner Roger Goodell. Tagliabue did not receive the necessary 80 percent vote from the final Hall of Fame voting body for election.
In 2018, when only one contributor was selected, Mr. B finished second to general manager Bobby Beathard.
For the 2019 Hall of Fame class, there will again be two contributors selected by the subcommittee when it meets next month. Bowlen is certain to get one nod. The other nomination figures to be either former New York Giants' GM George Young or longtime Cowboys' scout Gil Brandt.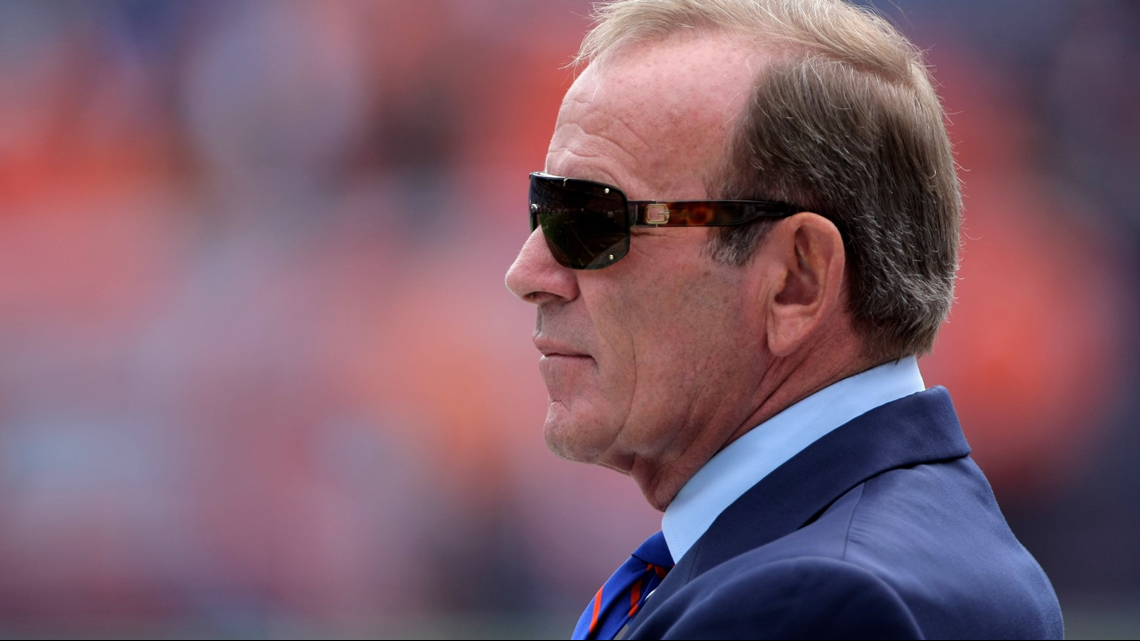 Do you think they will be better this year?
Richard – They better be better. I say they will be 8-8, a three-game improvement from last season, because of three factors: Case Keenum, special teams coordinator Tom McMahon and a last-place schedule.
And as one non-Broncos' NFL coach told me, "If you're 8-8, you're a couple bounces away from 10-6.''
PHOTOS | Pat Bowlen Through The Years