ENGLEWOOD – There have been furrowed eyebrows, pencils tapped, hair pulled, and doors kicked.
Our monthly Broncos Quiz has been so maddeningly popular – but mostly just maddening – we couldn't wait to give you another chance.
Welcome to our training camp Broncos trivia edition. It's not easy. If you correctly answer just four of the nine questions, you deserve a seat at the foot of the Barrel Man's statue outside Broncos Stadium at Mile High.
1. What were the terms of John Elway's first NFL contract?
2. This player had the second-worst contract holdout in Broncos history.
3. It was unquestionably the greatest Broncos draft that never was. It featured arguably the greatest fourth round in NFL history. What year was the draft and, in order, name the players the Broncos selected in that fourth round.
4. The Pro Football Hall of Fame has documented 236 sets of fathers and sons who played in the NFL. Only one such duo each played for the Broncos. Who were they?
5. Bronco trivia buffs know it was Jeremiah Castille who caused "The Fumble" against Earnest Byner in the AFC Championship Game. But who recovered "The Fumble?"
6. This quarterback threw the most postseason passes without an interception in Broncos history.
7. The first Broncos running back to rush for 100 yards by halftime was Floyd Little in a 1970 game at San Francisco. "The Franchise" had 117 yards on 9 carries by the intermission. Who was the second Bronco to rush for 100 yards by the half?
8. Former Bronco safety Brian Dawkins is getting inducted into the Pro Football Hall of Fame this weekend. He becomes the third Hall of Famer who played for the Broncos but is mostly associated with another team. Who are the other two?
9. Norris Weese was a great Bronco who served dutifully as a backup quarterback during the Orange Crush years. He died way too young from cancer but in the days before he passed, he set up this former Bronco teammate with his future wife. Who was the teammate?
1. Five years, $5 million. The deal made the rookie Elway the highest-paid player in NFL history. Here's the unknown kicker: That $5 million was paid out over 10 years.
For context, Elway's annual salary is $29 million less than what current Atlanta quarterback Matt Ryan is drawing. There are 56 NFL quarterbacks who are scheduled to make more than $1 million this year.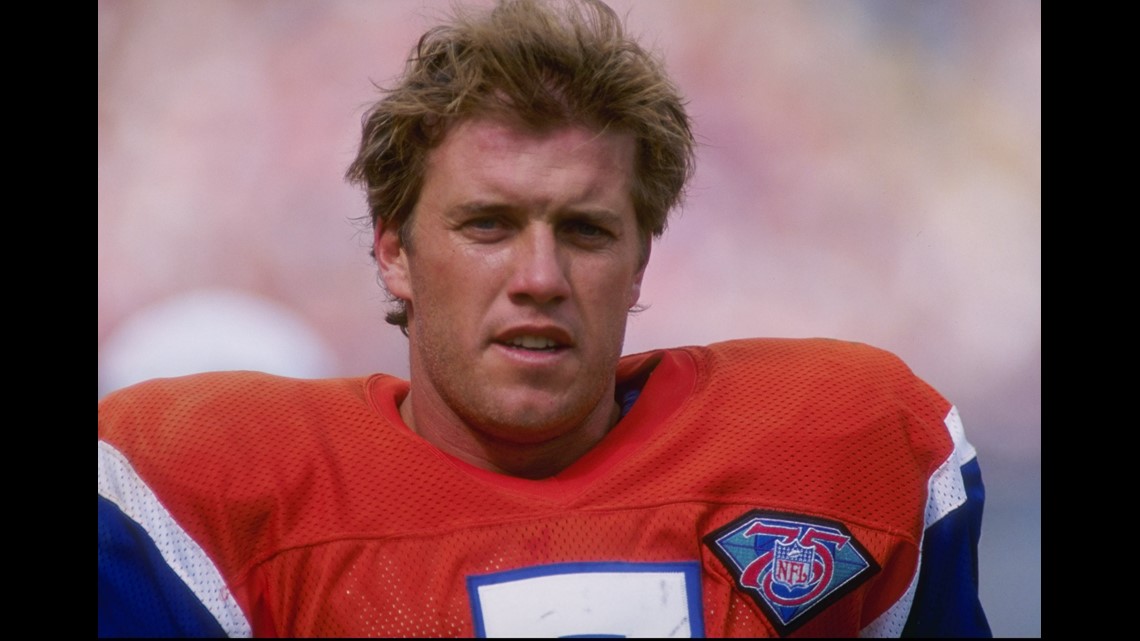 Even with his success in car dealerships, no wonder Elway got another career as the team's general manager.
2. Ashley Lelie. Bronco fans know the worst contract holdout decision of all-time was made by running back Bobby Humphrey. The team's first-round pick in the 1989 supplemental draft, Humphrey rushed for 1,151 yards as a rookie; 1,202 yards in year two.
He held out prior to his third season of 1991. By the time he returned halfway through the season, Gaston Green was on his way to his own 1,00-yard season and Humphrey finished the season watching from the bench.
Humphrey had a meager 33 yards on 11 carries for the punitive Dan Reeves in 1991, then 471 yards rushing for Miami in 1992 and was done with football.
Lelie had a similar holdout mishap, although perhaps his fall was from a lower perch. The receiver was the Broncos' first-round draft pick in 2002 and after a slow start, he led the NFL with 20.1-yards per reception in 2004 and 18.3 yards in 2005.
Lelie held out in 2006, then was traded to Atlanta in a three-team deal in which the Broncos received the equivalent of a third-round pick from Washington.
Lelie had just three more seasons of 28, 10 and 11 catches with three different teams.
3. It was the 2006 draft. In the Broncos' tremendous fourth round, Brandon Marshall the receiver was pick No.119 overall, then Elvis Dumervil the pass rusher came in at No. 126, followed by Domenik Hixon the receiver/returner at No. 130.
The Broncos also took quarterback Jay Cutler in the first round, tight end Tony Scheffler in the second round and guard Chris Kuper in the fifth round in what was unquestionably the greatest draft that never was in Broncos history.
Never was? Cutler was dealt away after three years because of his personal feud with new head coach Josh McDaniels. Scheffler and Marshall were dealt after four years because they also rubbed McDaniels the wrong way.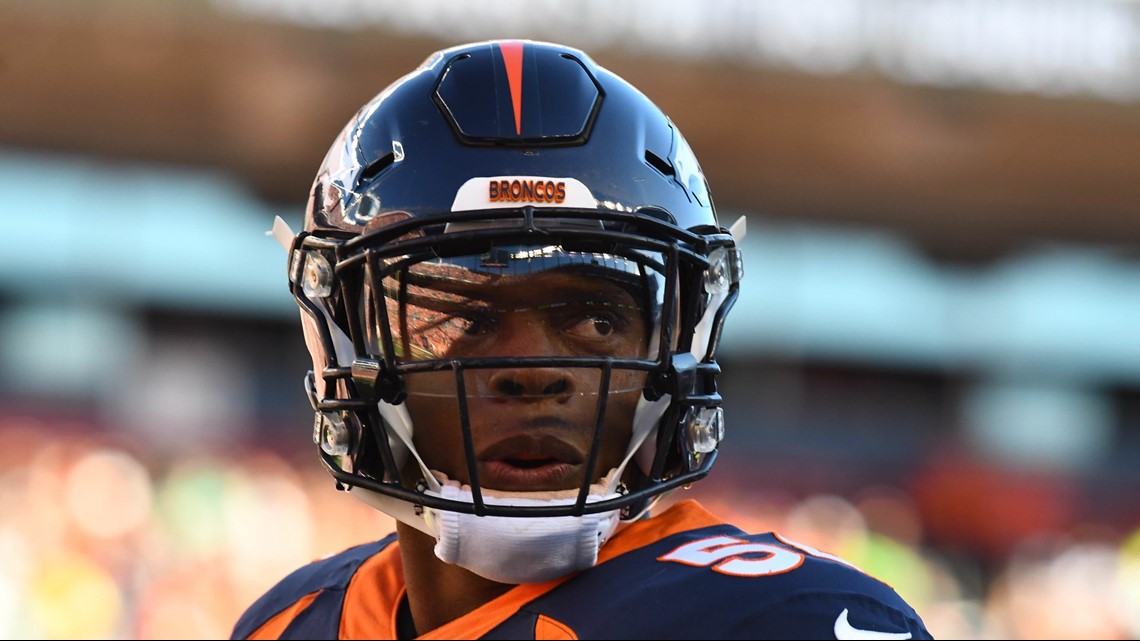 Dumervil got a huge contract extension from McDaniels – so big, new boss Elway wanted to cut it prior to the 2013 season.
Dumervil wound up released following a fax mishap after his seventh season.
Hixon had a foot injury when he was drafted and played just 4 games in 1 ½ seasons with the Broncos. He wound up getting two Super Bowl rings with the New York Giants.
Kuper was a five-year starting guard before a gruesome dislocated ankle injury prematurely ended his career.
4. Tom and Daniel Graham. Greg and Kyle Kragen almost became the team's second father-son duo, but Kyle was cut from the Broncos' practice squad early in the 2016 season.
Tom Graham was a fourth-round middle linebacker in 1972. In his first two NFL seasons, he led the Broncos with 73 tackles in 1972 and 95 in 1973.
In 1974, Graham gave way to a first-round draft pick named Randy Gradishar.
Daniel Graham was the first-round draft choice of the defending champion New England Patriots in 2002. When he became a free agent in 2007, his hometown Broncos made him the highest-paid tight end in NFL history.
A terrific blocker, Daniel Graham had 24, 32 and 28 catches in his first three seasons with the Broncos.
5. Jeremiah Castille. After knocking the ball loose as Byner thought sure he was going in for the tying score in the 1987 AFC Championship Game at Mile High Stadium, Castille then recovered the ball at his own 3-yard line.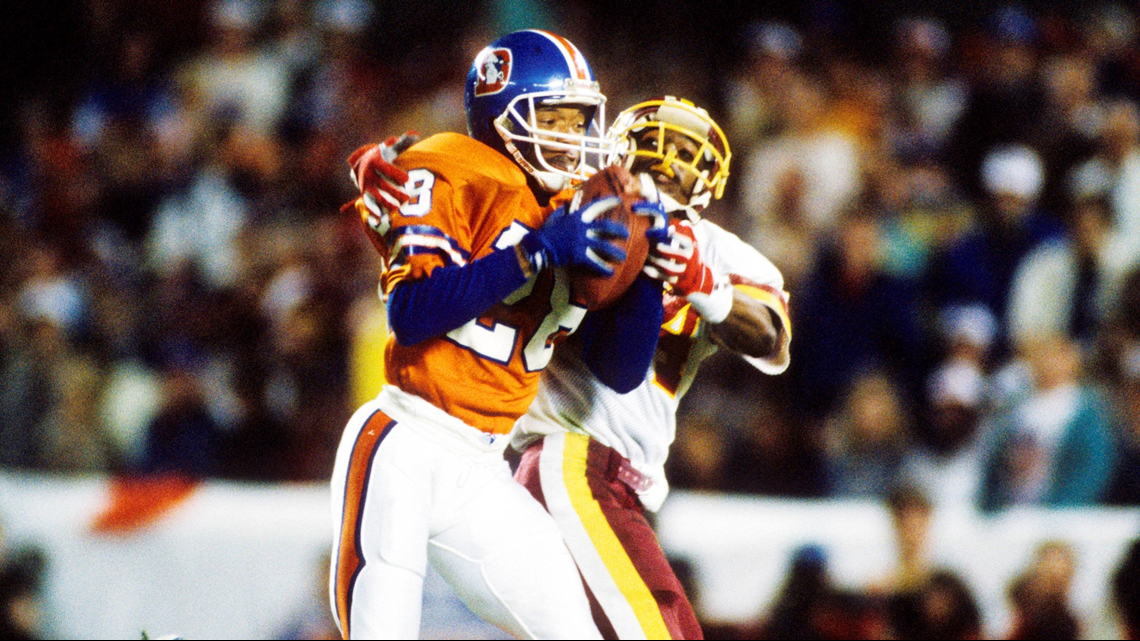 A No. 3 cornerback who came off the bench behind starter Mark Haynes and Steve Wilson, Castille came up with what is tied for the second greatest defensive play in Broncos history: Alongside Champ Bailey's 100-yard interception return against Tom Brady in a 2005 playoff game, and behind Von Miller's strip-sack of Cam Newton that led to a defensive touchdown and the first score of Super Bowl 50.
6. Tim Tebow. He threw 47 passes in two 2011 postseason games without an interception. (That he completed just 19, for 40.4 percentage, is a topic for another time).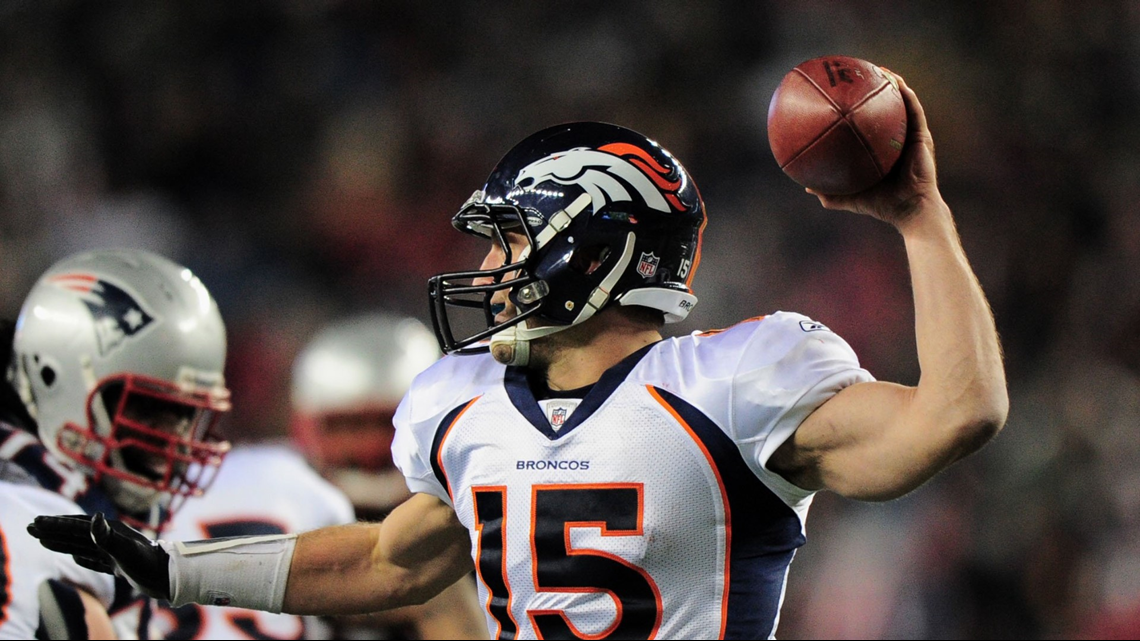 Tebow also has the highest single-postseason-game passer rating with 125.6, which he posted in that magical playoff win against Pittsburgh. John Elway was next with a 120.7 passer rating against Cleveland in a 1989 playoff game and Peyton Manning ranks third with a 118.4 rating against the New England Patriots in the 2013 AFC Championship.
7. Joe Dawkins. Although Floyd Little produced his last great year as the Broncos' franchise back with 979 yards rushing and league-best 12 touchdowns in that 14-game season, and even though Denver drafted Otis Armstrong with No. 9 overall pick in the first round that year, it was the fullback Dawkins who had 106 yards rushing by halftime in a 1973 game against the New York Jets in Shea Stadium.
Joe Dawkins played seven NFL seasons with three teams during the 70s. His best season was 1973 when he had 706 yards rushing and another 329 yards receiving for the Broncos.
He was traded prior to the following season to the New York Giants for a future draft pick.
8. Willie Brown and Tony Dorsett. Brown was primarily considered an Oakland Raider, where he spent 12 seasons to four with the Broncos. Dorsett spent 11 seasons with the Dallas Cowboys, then a final year in Denver. Dawkins was a Philadelphia Eagle for 13 seasons to three with the Broncos.
There could have been a fourth Hall of Fame player with Broncos ties, but nose tackle Curley Culp, Denver's second-round draft pick in 1968, was traded by Lou Saban to the Kansas City Chiefs before the start of that regular season.
A case could be made Hall of Fame left tackle Gary Zimmerman was more Minnesota Viking, where he played seven seasons, than Bronco, where he played five seasons.
But Zimmerman helped the Broncos win their first-ever Super Bowl in 1997 and he detested Vikings' management while he loved Pat Bowlen so he's a Bronco.
9. Randy Gradishar. Weese's legacy was primarily his beautiful wife and three children when he died at 43, but it also included the 20-year-and-ongoing marriage of Randy and Beth Gradishar.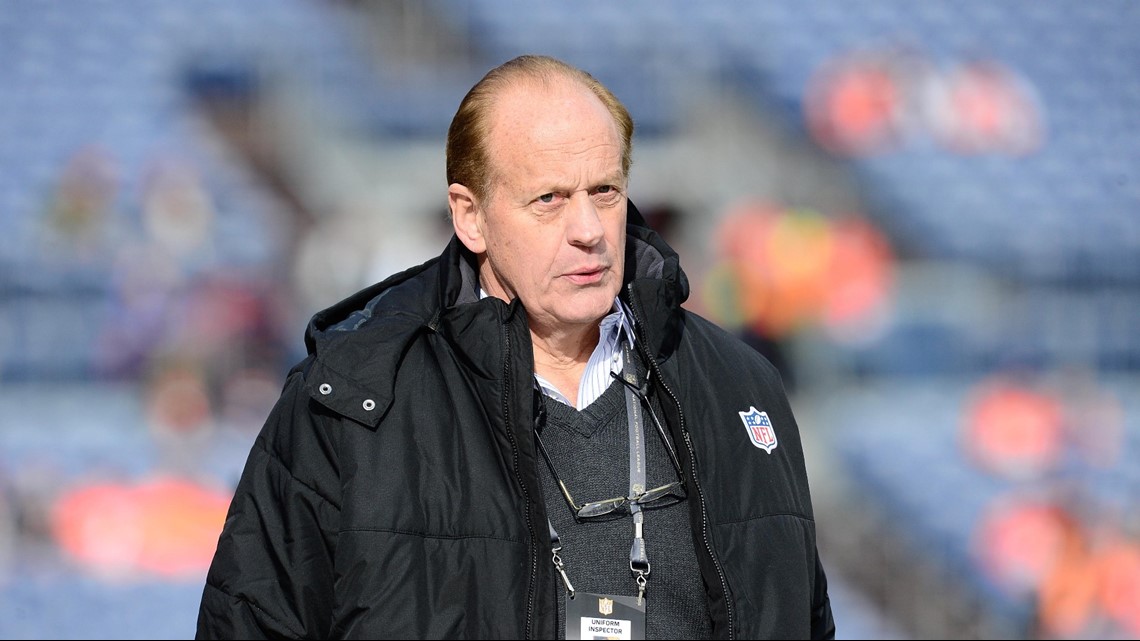 Randy travelled from Denver to California to say goodbye to his friend. During his visit, he met Beth, who was Norris' home-care nurse. Bronco fans will forever remember Weese for his touchdown pass to kicker Jim Turner off a faked field goal against the Raiders in that magical 1977 season.