This Sunday at the Denver Broncos regular season home opener, fans who are 21 and older will receive an orange rally towel.
The orange towels, which are presented by Bud Light, are made from recycled plastic bottles.
According to a news release from the team, it's believed to be the NFL's first promotional giveaway made entirely from recycled materials.
RELATED | Cartoonist Drew Litton shares his take on the Denver Broncos season opener
The team's release detailed how bottles are transformed into other materials such as fabric.
Locally they're taken from Broncos Stadium at Mile HIgh to the Waste Management – Denver Recycling Center on Franklin Street. From there the bottles are taken to a Materials Recovery Facility and sold to one of the plastic processing plants in the U.S.
RELATED | Broncos Country, this Sunday is 'Orange Sunday'
After processing, the plant sells flakes or pellets to yarn manufacturers who then sell the yard to fabric weavers and knitters across the world.
Fabric makers sell the fabric to cut-sew and decorating plants, where the towels are produced and decorated.
Orange Sunday | Broncos vs. Seahawks Rally Towel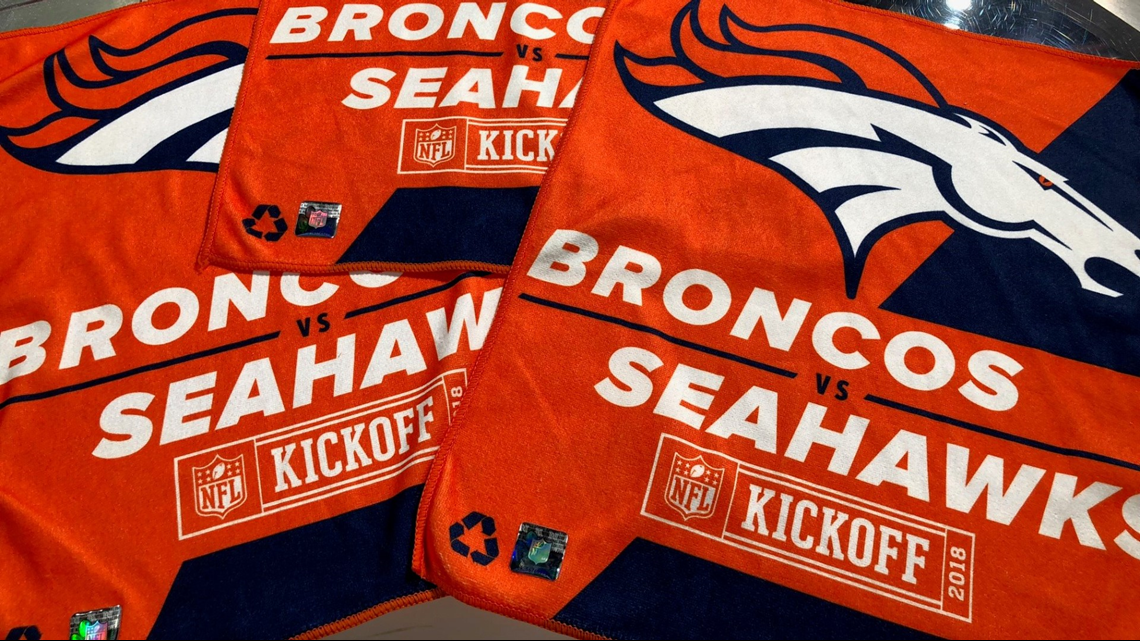 WATCH | New Denver Broncos gear you'll be getting this season
CHECK OUT | Your Broncos fan photos and videos
WATCH | Preview of new food items at Broncos Stadium this season